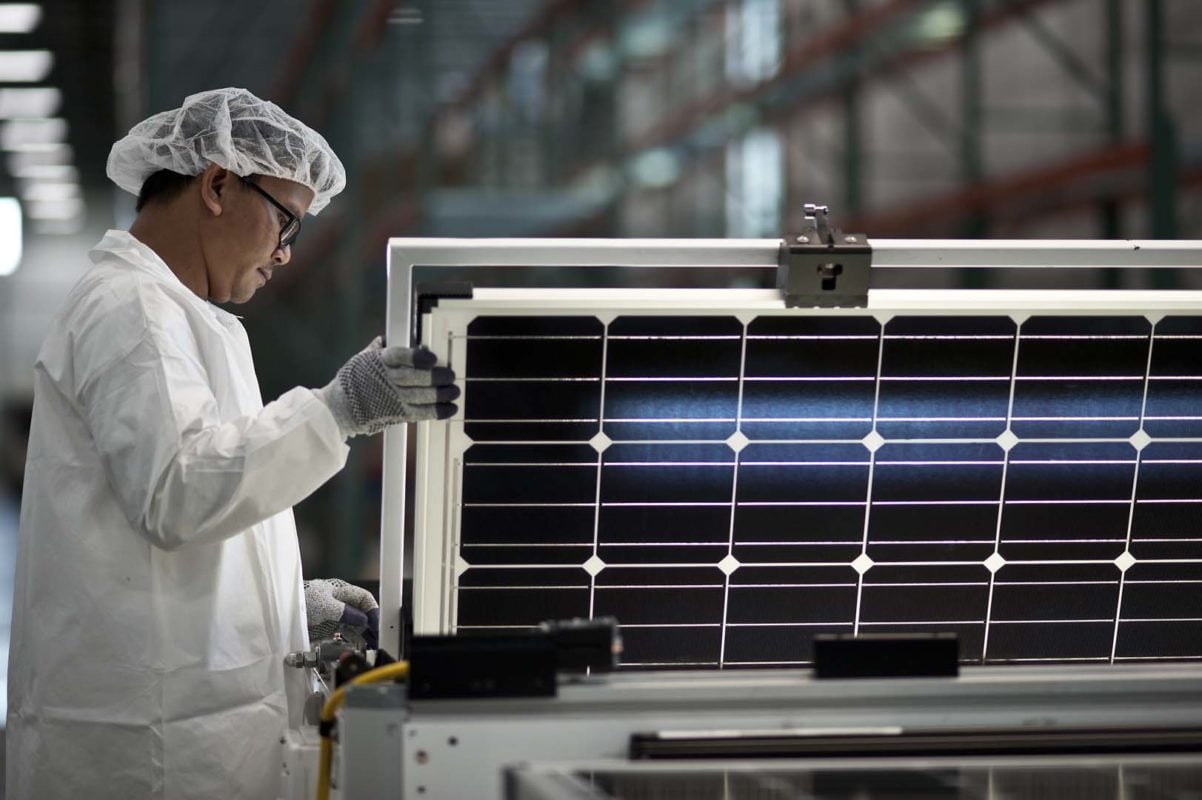 Solar PV manufacturer SolarWorld Americas said it had been given a US$5 million loan to support a return to full manufacturing capacity, which would add around 200 jobs, sometime in the third quarter of 2018.
SolarWorld Americas was a wholly-owned subsidiary of German-based integrated PV manufacturer, SolarWorld AG, which filed for bankruptcy in May 2017. Although its founder Dr. Ing. Eh Frank Asbeck with major financial support from the Qatar Foundation acquired much of the German manufacturing operations from the German court appointed insolvency administrator.
However, the insolvency administrator still had the task of finding a buyer for SolarWorld Americas, which has been kept going since from selling building assets and small loans from German creditors.
The Section 201 trade, which led to the recent 30% import duty on virtually all foreign made solar modules could become a boost to SolarWorld Americas, not least making the company more attractive for the German administrator to sell the company.
"With this latest cash infusion, our creditors are demonstrating their confidence in our company and its outlook for growth," said Juergen Stein, CEO and President of SolarWorld Americas. "We are continuing to serve our customers, as we have done for decades. They should read this update as yet another signal of our stable financial footing."
SolarWorld Americas noted that its creditors had previously extended a loan of US$6 million, and permitted US$6 million in proceeds from the sale of a warehouse building to be used for keeping manufacturing operations going. The company had been forced to drastically cut its US workforce after its parent company filed for bankruptcy, by around 500. Currently, the company is employing over 300 people.
SolarWorld Americas had sales of €405.7 million (US$495 million approx.) in 2016, accounting for 51% of total sales of SolarWorld AG, which reached €803 million (US$979 million) but was not profitable.
SolarWorld AG had reported negative earnings before interest, taxes, depreciation and amortization (EBITDA) of €24 million and a negative EBIT of €99 million in 2016.
SolarWorld Americas Hillsboro manufacturing plant has a nameplate capacity of 500MW for cells and modules and produces high-efficiency P-type monocrystalline PERC (Passivated Emitter Rear Cell) technology.