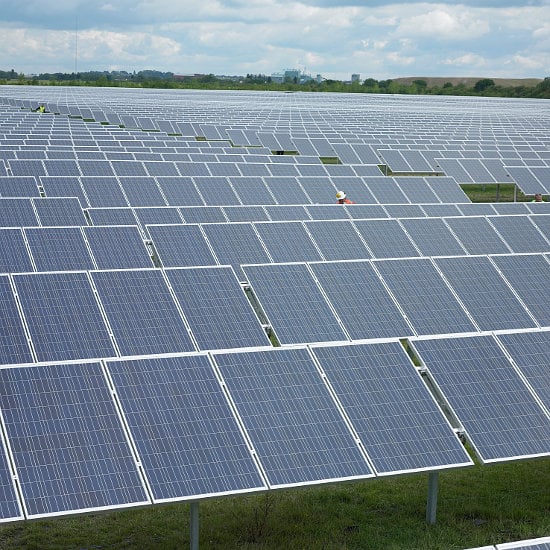 Both SolarWorld and REC Solar have issued their Q3 2015 reports in the past couple of weeks, and each company delivered its own estimates of UK solar deployment for the 2016 calendar year.
The forecasts were almost identical, and effectively indicated that each company is expecting the UK market to collapse to low levels, well below 50% of what is expected to be installed in the UK this year.
REC Solar is forecasting that UK solar installations for 2016 would decline to 23% of the European figure of 7.3GW, or 1.68GW. SolarWorld is forecasting that the UK would install 1.7GW in 2016. So for all purposes, both are aligned at forecasting the UK to install just 1.7GW for the whole of next year.
These forecasts appear to be at odds with the pipelines and market activity that PV Tech sister publication Solar Power Portal has been reporting in the past few months, in our blogs and market update scenarios.
Neither SolarWorld nor REC Solar spelled out what they believe would be installed in Q1 or the rest of the year. Nor did they break it down into residential, commercial or utility installations. And there was no segmentation into any of the various subsidy schemes the UK government has on offer, namely Reneables Obligation Certificates (ROCs), feed-in tariff (FiT), pre-accredited FiT, community FiT, or Contracts for Difference. So other than the low numbers (1.68-1.7GW), it is not possible to discuss the forecasts in too much detail.
But interestingly REC Solar did indicate that UK solar deployment (as a percentage of European demand) grew from 28% to 51% in the last quarter. This was corroborated in some way by SolarWorld citing a significant increase in solar in the UK between Q2 and Q3 2015.
Again, this would appear to be somewhat different to data collected by our Solar Intelligence team and cross-referenced with key industry stakeholders in the UK, which put growth from Q2 to Q3 from 253MW to 317MW.
Most in the UK market saw that slow adjustment very clearly during Q3. While residential FiTs were the key reason for the slight uptick, ground-mount was impacted by the 22 July 2015 announcement from the UK Department of Energy and Climate Change that put a freeze on planning conditions being discharged and resulted in large-scale RO deployment being much lower than would otherwise have been seen in Q3 2015.
Given the pipeline of solar farms under ROCs, and the number of large sites (30-50MW) under the May 2014 grace announcement qualification that are set to be finished in Q1 2016, the figures of 1.7GW would suggest that Q2-Q4 2016 expectations are by default extremely low and almost in the noise. This would appear to hint towards each company expecting a cliff-edge effect on 1 April 2016 for UK solar.
The Solar Intelligence team is currently holding back on releasing its fully comprehensive forecasts for 2016, until the government is closer to releasing its consultation results for FiTs and ROCs.
However, the numbers are likely to show that both SolarWorld and REC Solar's forecasts of 1.7GW for the entire year will be met after just two months of the calendar year, by the end of February 2016.
We are currently in the process of compiling various other company forecasts for UK deployment for 2016, and will discuss how real these appear to be also.