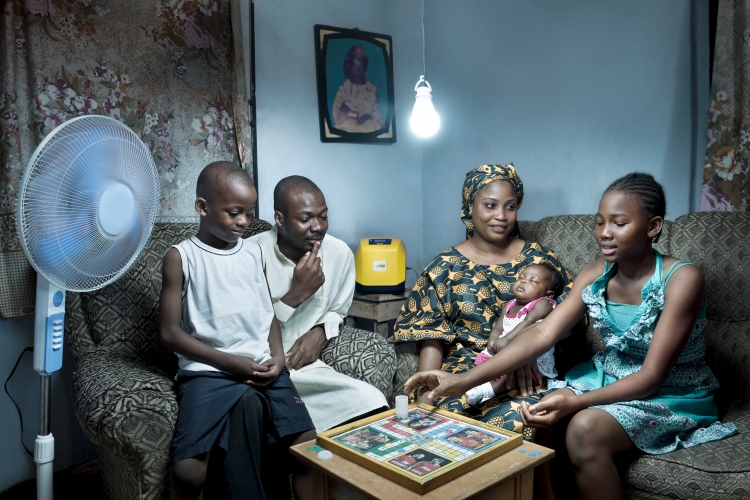 Off-grid solar should be "at the heart of Africa's energy future", British MP Nick Hurd said at an industry event on Friday. The theme for the continent's up-and-coming energy industry is for financiers to create and adopt solutions that integrate all types of energy resolutions, such as mini-grids and residential solar systems, according to a panel at the Africa Energy Forum, which Hurd was participating in.
Considering access to energy should be thought of as a basic human right, securing energy access to the 620 million people across Africa who do not currently have it is an urgent issue. In order to achieve this, experts at the panel urged industry shareholders to look beyond the grid for future power solutions. A growing population and increased economic traction means that energy demand is soaring; calling for a rapid increase of supply that should be met by all forms of renewable energy, as articulated in the International Renewable Energy Agency's (IRENA) new report.
Off-grid PV has seen "particularly dynamic" deployment in a number of African countries, according to IRENA. Renewables are obvious choices for the construction of mini-grid and off-grid projects as they do not have the prerequisite of connectivity to a centralised or national electricity transmission line; which is why they are perfect for remote communities. Given that 40% of Africans reside in rural areas, this presents an even greater case for off-grid renewables.
The panel accentuated the need for awareness to be raised among local and international finance institutions about the off-grid renewable energy market potential. "Traditional players such as EDF Energy can turn into innovative beyond-the-grid players if we work together," said Valerie Levkov, EDF Energy's head of international development for Africa and the Middle East.
The growth of micro and mini-grids in Africa is rising, and only needs the appropriate regulations in place to support such growth. Rima Le Coguic of the French Development Agency (AFD) pinpointed national energy plans, regulation and implementation as the key to scaling "decentralised energy solutions".
Microgrids, which can be balanced with solar-plus-storage and diesel generators, provide a cost-effective alternative to expensive and dirty kerosene or solely diesel generators that are commonplace in Africa. However, it was also recognised that extending the grid long distances to small countries is very costly; triggering the need for "beyond-the-grid solutions". According to the director of renewable energy of Kenya's Ministry of Energy, Isaac Kiva, the entire north of the country lacks any grid power. However, "We are already saving US$1 million due to the mini-grids we have in Kenya, and more scale will save more," he said.
The lack of access to consistent and reliable energy in the continent was viewed as a great opportunity to break into Africa's energy sector with clean sources. "The size of the problem equals the size of the opportunity," said Ben Good, CEO of GVEP/Energy 4 Impact.
For more issues such as these, download our PV Tech Special Report: Scaling up solar in Sub-Saharan Africa, a comprehensive guide to the off-grid, micro-grid and large-scale sectors and the financial models that can underpin their successful growth. The guide is available to download for all our PV Tech members and our Essential Membership is completely free of charge.