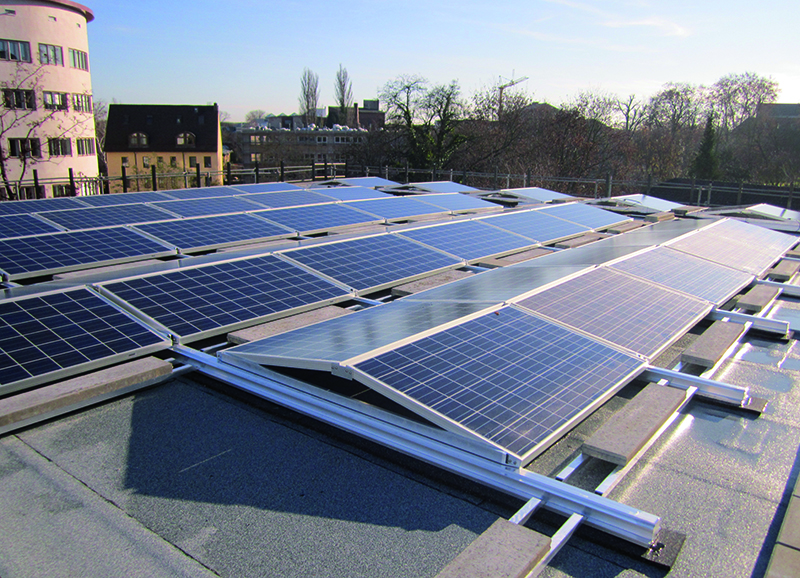 A group of companies have signed memorandum of understanding that will see Hanwha Q CELLS Korea supply its solar modules across gas stations in South Korea.
Under the agreement, members of the Korea Oil Station Association (KOSA) will have solar systems installed by Dongwon EnC, with modules coming from Hanwha Q CELLS Korea and inverters from Dasstech. Meanwhile, Jeonbuk Bank will provide project financing.
Gas station owners will receive Renewable Energy Certification when they have PV systems deployed – mostly on the unused space of petrol station rooftops.
In a release, Hanwha Q CELLS noted that the roofs of Korean gas stations are typically higher than those of adjacent structures, making them suitable for solar generation. The company said that there is potential for 300MW of solar capacity if all gas stations in South Korea had PV deployed on their roofs. This would have an installation cost of KRW300 billion (US$266 million).
"This exciting project is part of Hanwha Q CELLS Korea's ongoing effort to increase the development of solar power generation and expand market demand," said Hyun-Soo Cho, president and CEO of Hanwha Q CELLS Korea. "Solar-powered gas stations are an interesting hybrid concept that combines solar energy with fossil fuels, illustrating how both energy sources can work side-by-side in a real business environment."
In 2016, French energy company Total S.A. invested US$300 million with the goal of installing a total of 200MW of solar panels across 5,000 service stations worldwide over the next five years. Meanwhile, the Emirates National Oil Company (ENOC) Group announced in 2017 that it will install solar panels at all of its new gas stations, beginning with stations in Dubai.