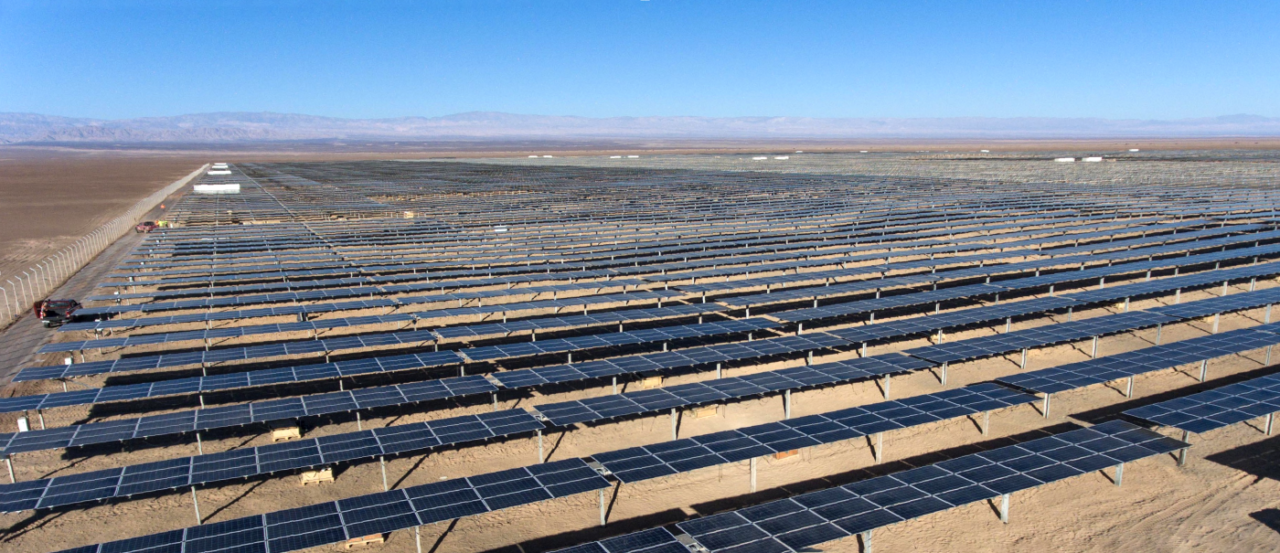 X-Elio awards Eiffage with 300MW PV portfolio:
Feb. 19: Eiffage Energía has been named as the contractor for the construction of several PV projects in Spain and their respective connection substations, which have been developed by X-Elio. These PV projects have a combined generation capacity of 311MW and are developed in the provinces of Albacete, Almeria and Murcia.
The PV projects were awarded by way of BOS format, including engineering, construction and purchase of all equipment except photovoltaic modules. The projects occupy an area of 474 hectares, equivalent to 474 football fields.
The solar installations will prevent the emission of 221,510 tons of CO2 into the atmosphere annually, while generated power will be funnelled into the grid for use in homes, factories, and more.
Solarcentury creates 100 new jobs for 300MW PV project
Feb. 20: Solarcentury will create a minimum of 100 new engineering and construction jobs in the Extremadura region of Spain in order to help develop a 300MW PV project.
José Miguel Ferrer, managing director of Solarcentury Iberia, met with Raúl Miranda, Mayor of Talayuela, on Wednesday to sign off on a local employment agreement for its "Talayuela Solar" project. Once completed, the 300MW installation will generate power for 150,000 homes in the area, and will be owned by Encavis AG and Solarcentury.
The new project is expected to be connected to the network during the first half of 2020 and will represent an investment exceeding US$113 million.
Europe's 'largest' unsubsidised solar project is using Jetion modules
Feb. 20: Jetion Solar has supplied modules to the 219MW Solara4 project in Portugal.
The site is expected to be the largest unsubsidised project in Europe when it is grid-connected in September 2019. It will use the company's JT325-340PAg polycrystalline solar modules. It is being developed by WElink and the EPC is China National Building Materials Group Corporation (CNBM).
Marguerite closes 100MW deal with OPDEnergy
Feb. 14: European infrastructure fund Marguerite has acquired an 80% stake from OPDEnergy in two ready-to-build solar PV assets with a total capacity of 100 MWp located in Merida (Extremadura region) and Cadiz (Andalucia region), Spain.
Construction on these two plants is expected to be completed by late 2019, with a total expected yearly production of 200 GWh once operational. The 100MW portfolio is part of the capacity awarded to OPDEnergy during the last regulatory auctions conducted in Spain.
Electricity generated by these projects will be sold under a long-term PPA signed with Centrica, an investment-grade counterparty. Both OPDEnergy and Marguerite intend to expand the portfolio by an additional 100MW of installed generation capacity later this year.
Once both projects are operational and connected to the grid by the end of 2019, they will produce enough renewable energy to supply the equivalent of 52,000 households with clean electricity, while over 400 new jobs will be created at the peak of the projects' construction phase.