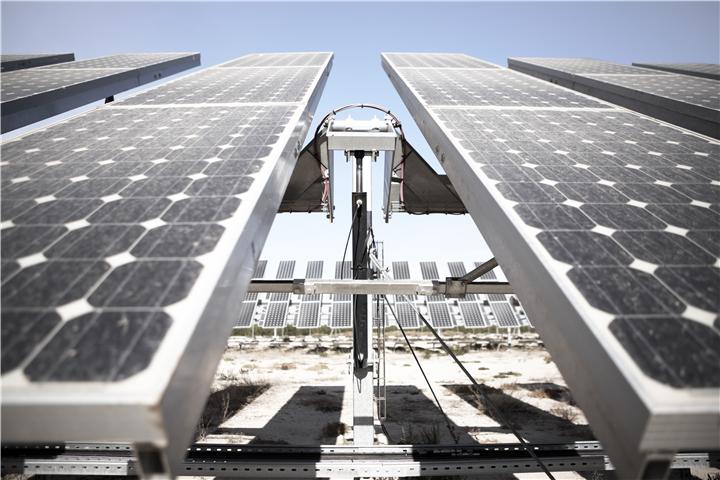 Spain will hold this year's second renewable energy auction of up to 3GW before the summer, but the parameters of the tender, which led to wind power wiping the floor of the first auction, look to set to remain.
The previous auction held last week was oversubscribed three-fold, with more or less the same level of submissions from wind and solar, but wind was the sole winner. The PV industry had warned in advance that the structure of the tender was discriminatory against solar. This was because it included a floor price that was high enough for most wind and solar bids to reach a tie. In the case of tie, capacity would be awarded to projects with longer operating hours and wind has more hours than solar.
Jose Donoso, general director of Spanish PV association, UNEF, told PV Tech that the newly announced tender has "exactly the same" parameters, with the only potential change being a lowering in the floor price.
UNEF has asked the government to reduce the floor price to allow solar to be more competitive, since PV developers should be able to put in lower prices than wind. The assocaition has yet to receive confirmation from the government.
Donoso also noted that if the potential floor price reduction is too small then wind is likely to take all the capacity again because there will be more ties between wind and solar.
Spain's energy ministry stressed that awards would go to the most "cost-efficient" technology, while hailing last week's auction as a success, and claiming that renewable technologies have shown that they are "competitive at current market prices".
Nonetheless, the solar industry has previously branded the first tender constraints as impartial and UNEF has already said that it will appeal to the Competition Directorate-General of the European Commission following the results of the first auction.
PV Tech recently blogged about how the initial auction policy has cemented the Spanish governments' reputation as solar laggards.