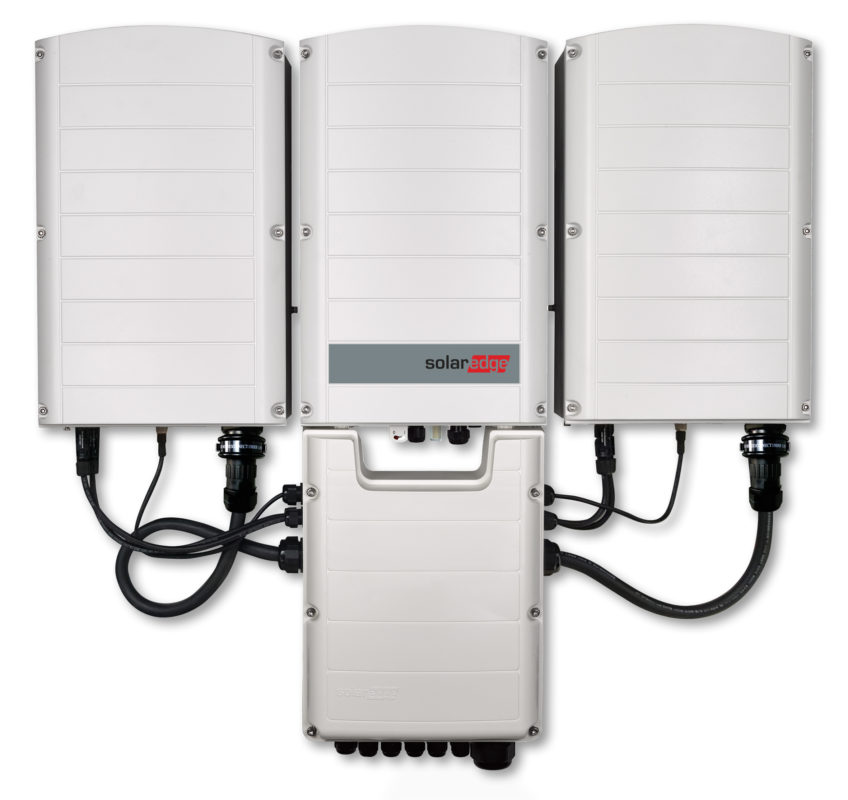 SPONSORED: In engineering theory, compartmentalisation is typically used to separate different parts in order to prevent faults from spreading or having a greater effect. However, once different components are compartmentalised they need to be synergistically combined in order to create an even more powerful product. When properly implemented in a PV inverter, this combination can offer commercial installation a number of benefits, such as speed in construction, flexibility, and futureproofing – all of which can improve the system's RoI and reliability.
Developing a PV inverter, which is built from smaller pieces, requires separating the inverter into smaller units for simple and cost-effective installation, while avoiding any additional costs or complexity. The compartmentalisation needs to be implemented into the DC part of the inverter and not on the AC side, due to the electrical nature of PV systems. Compartmentalisation on the DC side has a number of important benefits. Firstly, it helps to achieve simple setup and commissioning. Since the inverter is separated into individual and relatively light-weight units, a two-person team is sufficient for mounting and as such a forklift or crane are not required. In terms of ongoing energy production, the compartmentalisation on the DC side also enables higher system uptime. If one unit fails, the other units continue to function unimpeded. For instance, if a standard 100kW inverter fails, a large section of the array suffers downtime. However, when a compartmentalised design is applied to the inverter, the fault is isolated to the individual unit. That 100kW inverter, if separated into three units can continue to generate up to 60kW. In terms of O&M, the separation of the units also makes servicing the inverter simpler with easier access to the faults or replace specific units if needed.
Overall, compartmentalised commercial PV inverters can offer many of the same benefits as string inverters compared to central ones, such as easy installation, cost-effective maintenance, and diversification of downtime risk. Yet, compartmentalisation could have some drawbacks, such as additional costs and complexity, and even undermining reliability. These are some of the reasons that a compartmentalisation on its own may not offer a competitive advantage over current inverter technology. Therefore, it must also be combined with synergistic bundling. For the individual units to continue to maintain their functional integrity, the bundling of the inverter should only be deployed on the AC side. Bundling on the AC side means both commissioning and AC cabling costs are lowered without any added complexity. So, while the units act independently for DC-AC conversion, they are managed and interact with the grid as a single inverter.
Combining the separate units as one collective inverter allows for the consolidation of operation, while the compartmentalisation isolates and contains faults to a single unit of the inverter for improved reliability and system uptime. The combination of applying a compartmentalised design with a bundling concept means that the new inverters can be designed and wired like central inverters, but still installed and serviced like string inverters. The inverter can be assembled onsite without any additional costs or complexity. As such, the inverter offers all the benefits of a large-scale inverter, including high power management, less AC cabling, and simple commissioning, as well as the benefits of string inverters, such as easy installation, cost-effective maintenance, and diversification of downtime risk. In addition, by combining the units, replication of certain components is eliminated which decreases the amount of points of failure in order to maintain reliability and internal.
With the commercial PV market currently transitioning from large central inverters to string inverters, this new concept of a synergistic inverter comes at a particularly opportune time. By implementing this technology into commercial inverters, this transition can potentially be accelerated as it addresses the specific pain points that installers face with both central and string inverters.