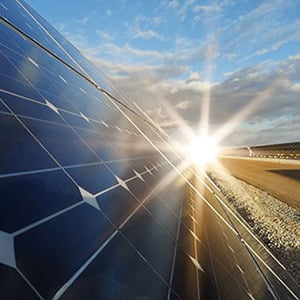 Major US solar developer sPower has signed a 22-year power purchase agreement (PPA) with CleanPowerSF for a 100MW solar project in Lancaster, California.
CleanPowerSF is a California Community Choice Aggregator (CCA) managed by the San Francisco Public Utilities Commission (SFPUC) that serves the city and county of San Francisco.
sPower's San Pablo Raceway Solar Project is expected to be commercially operational in 2019 and generate enough renewable energy to power over 87,000 average San Francisco households. The project will create approximately 500 positions during its construction and 10 full time positions during operation.
The San Pablo Raceway Project will be part of sPower's large solar portfolio in the Antelope Valley, which totals over 600MW. This is the fourth PPA sPower has signed with CCAs in California.
sPower recently signed a 1.43GW module supply deal for its US projects with Chinese PV manufacturer JinkoSolar.