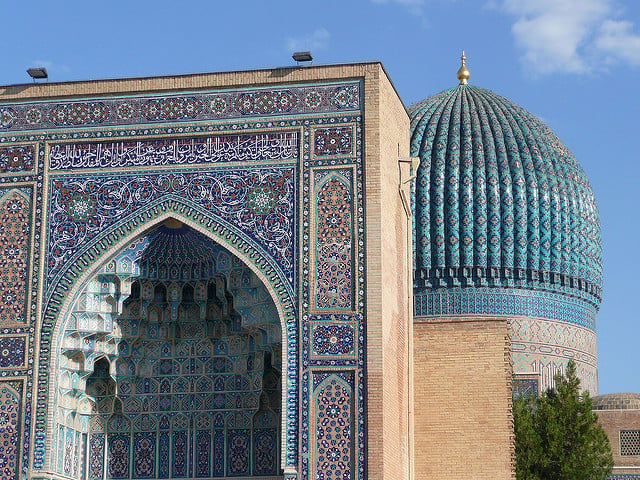 Uzbekistan's first competitive tender for 100MW of solar PV in Navoi region has received 23 submissions from international companies.
State-run utility Uzbekenergo issued the request for qualification (RfP) for the project on 1 February this year. This is the first phase of the government's plan, under the advice of IFC, a World Bank group, to set up 1GW of solar PV through transparent and competitive tenders to reduce the Central Asian country's dependence on gas.
"The tremendous interest and sheer number of companies demonstrate strong investor interest in Uzbekistan," said Wiebke Schloemer, IFC regional director for Central Asia and Europe. "This is a testimony to the strong commitment by the government of Uzbekistan to increasing private sector participation in the country through an open, competitive, and transparent process that is generating confidence in the country's infrastructure program and will result in better value for the country."
"The number of companies interested in Uzbekistan's first competitively tendered solar project is a strong indication that the government's decision to develop this project in a competitive and transparent manner has been well received by investors," said Georgi Petrov, IFC PPP regional manager. "This project is helping lay the foundation for greater investor confidence and investment in the country."
To progress the procurement process, Uzbekenergo will now evaluate the qualifications of the companies to determine which meet the criteria set by the government of Uzbekistan for the project and release a shortlist of companies.
Another 100MW project led by Uzbekenergo and funded by Asian Development Bank (ADB), and to be built by China Singyes Solar Technologies Holdings, is also under development in Samarkand.
Uzbekistan currently relies largely on fossil fuels, notably natural gas, to meet its energy needs, with hydropower – currently the country's only source of renewable energy – accounting for only around 2% of primary energy supply. But with significant solar resources at its disposal, the Uzbek government is looking to develop the renewable energy sector to diversify the country's energy mix and attract private investment.