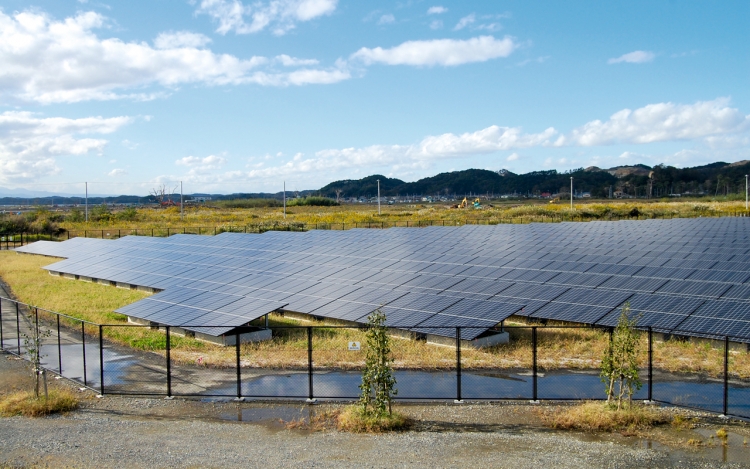 Sumitomo Corporation, Japan's leading general trading company, is implementing a 60MW solar PV project in Minamisoma, Fukushima, at a ¥22 billion (US$ 201 million) investment.
The 110 hectare project is situated in the Migita/Ebi and Mano districts and will be funded by a consortium including Mizuho Bank, while Toshiba and Taisei will be providing EPC expertise. Construction has already begun and the project is expected to be operational in March 2018.
The project is expected to generate enough energy to power around 20,000 Japanese homes, according to the company. The solar plant is also a crucial step in meeting the 'Minamisoma Renewable Energy Promotion Vision' which aims to have clean energy provide almost the entirety of the city's power consumption by 2040.
Fukushima was hit by both the Great East Japan Earthquake in March 2011 and the nuclear spill at the Fukushima Daichi power plant, which triggered the the shutdown of Japan's fleet of nuclear power stations and the creation of the feed-in tariff (FiT) policies for solar that catapulted the country into being one of the world's top markets for PV.
Fukushima itself is emerging from the tragedies with purported designs to become a world leader in clean energy; as the ambitious renewable energy target suggests. Sumitomo's annoucement is the latest in a considerable amount of solar deployment in the Fukushima region. Last summer Japanese conglomerate Marubeni Corporation began operations on a 52.5MW plant which was supported by generous US$132 million in funding from financiers including he Bank of Tokyo-Mitsubishi UFJ.