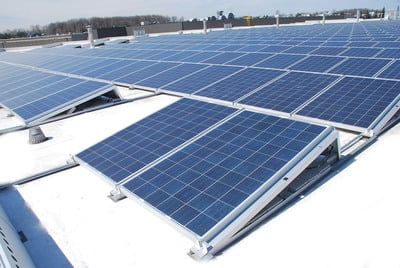 Troubled renewables firm SunEdison has sold its Japan-based PV power plant operations to Thailand's Bangchak Petroleum for US$80 million.
Bangchak announced the deal via a financial filing, while SunEdison has yet to publicly announce the deal.
Bangchak noted that it has signed a deal with SunEdison to acquire all the outstanding shares of SunEdison Japan Corporation (SEJ), SunEdison Japan Debt Financing Pte. Ltd. (SEDF) and SunEdison TK Investor 1 Pte. Ltd. (SETK), via a subsidiary, BCPG Company.
The SunEdison assets in Japan include 13MW of PV power plants in operation, 27MW under construction and 158MW of projects described as "under development". The total capacity of the portfolio acquired was said to be 198MW.
The deal is seen as part of SunEdison's need to improve its financial position by selling a range of projects and assets, previously planned to be dropped down into its non-US centric yieldco, TerraForm Global.
Bangchak has plans to expand into renewables, notably solar and is expected to acquire more projects to build a new business unit in the sector.