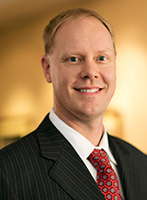 The president and CEO of SunEdison's US-centric yieldco, TerraForm Power, has suddenly resigned.
Brian Wuebbels was set to officially resign his position as CFO of SunEdison no later than April 4th and focus exclusively on managing TerraForm Power. SunEdison had recently appointed Ilan Daskal as its new CFO upon Wuebbels' permanent move.
In an SEC filing, TerraForm Power said it had formed an office of the chairman to lead TerraForm Power on an interim basis, led by Peter Blackmore, an independent director and chairman of TerraForm Power. Independent directors Christopher Compton, Hanif Dahya and Jack Jenkins-Stark will also join the office of the chairman, according to the statement.
SunEdison's Daskal has also been appointed a member of the board, effective immediately.
In the ongoing saga of SunEdison, hedge fund, Appaloosa Management has also filed an amended lawsuit against SunEdison and TerraForm Power's directors regarding the previous management changes that led to Wuebbels taking over the senior position at the yieldco while still acting as SunEdison's CFO. The hedge fund is seeking to replace various TerraForm directors to reinstate the yieldco's independence from SunEdison.
The news compounds another turbulent week for the troubled company, with its other yieldco, TerraForm Global, raising the spectre of a possible SunEdison bankruptcy in an SEC filing earlier this week.