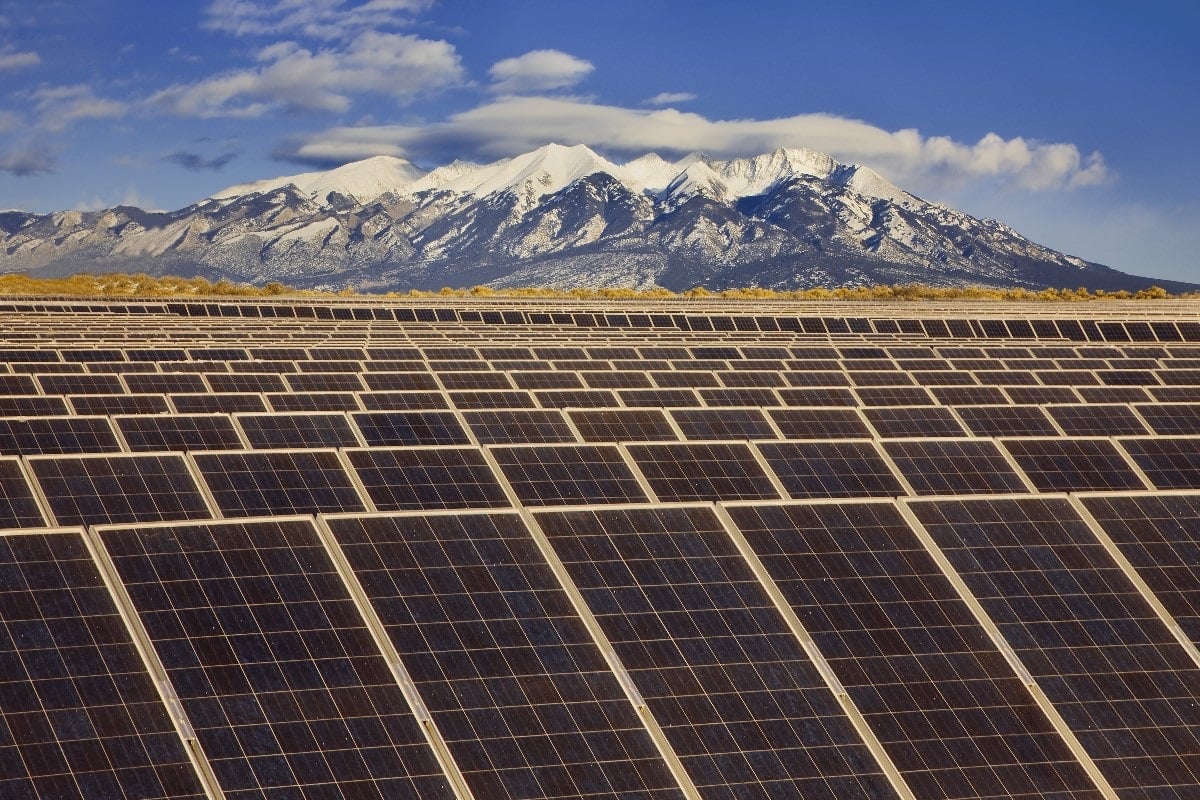 Dealing with module warranties from out-of-business manufacturers is a standard problem in today's market, according to representatives from an advisory firm that oversaw one of the largest renewable energy deals to date.
Last year, Italian firm RINA advised Canada-headquartered Brookfield Asset Management on its taking of a 51% controlling stake in TerraForm Power and acquisition of fellow SunEdison yieldco TerraForm Global, which together have a 1.4GW solar portfolio.
Simon Turner, technical director, power and renewables, at RINA, told PV Tech, that the company visited around 70% of the TerraForm sites, firstly to check they existed and secondly to see how they were performing.
He added: "SunEdison also produce their own PV modules, which threw up another complication into the mix, because you're relying on a SunEdison warranty on the modules as opposed to someone else's.
"It's a fairly standard problem these days with a lot of the Chinese manufacturers going under as well, so you're looking at different levels of risk mitigation."
Turner noted that in many cases of module failure, EPC contracts are still valid within the first two years of a project, which may provide warranties, guarantees or other assurances to pull on.
He noted that after the first two years, operators can have a fairly good sense of how a project will perform for the rest of its lifetime, hence the trend for two-year guarantee periods. However, issues can still arise at a later date. To mitigate this, it is possible to arrange financial models that reserve money for challenges in the future.
Turner added: "There are different ways to mitigate the risk technically and financially and contractually."
There are also cases where manufacturers re-emerge out of bankruptcy and still honour their old warranties, carrying them forward from the previous business to the new brand or company structure. China-based LDK Solar, which emerged from bankruptcy in 2015, was one example of this, said Turner.
He added: "Generally, in my experience, the manufacturers have been pretty good with warranties, but if the company's gone and they don't have any funding or insurance-backed warranty then yes the warranty is just gone and the banks and owners are just living with it."
In any case, Turner said it is rare to get a widespread failure of modules across an entire plant, and operators tend to keep some spares in line with typical or expected failure rates.
RINA provided due diligence services on the TerraForm acquisitions as an independent engineer looking at technical risks of the project portfolio by reviewing all the construction contracts, O&M contracts, equipment, and installation designs as well as predicting the energy yield for the entire portfolio.
Turner said: "We packaged that up in a risk matrix effectively and then helped Brookfield work through the major risks so their investment was as safe as it could be."
TerraForm Global (400MW solar) and TerraForm Power (1GW solar) had a combined renewable energy asset base of roughly 4.5GW of operational of under development projects in the US, Chile, Brazil, India, South Africa, Malaysia, Thailand and Uruguay.
Ugo Salerno, chairman and CEO of RINA, said that his firm is planning to increase its activities in renewables by 25% in 2018.
The long and painful saga of SunEdison's fall from grace came to an end after the renewables firm officially emerged from Chapter 11 bankruptcy on 29 December 2017. At the time, Brookfield said that its main task was to focus on monetizing the remaining assets of SunEdison.