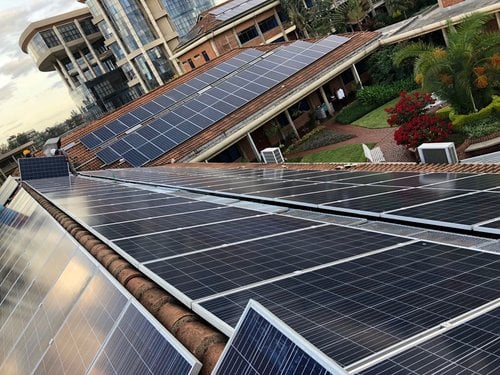 SunFunder has established a US$1.2 million facility for Questworks, a Kenyan firm focused on developing a pipeline of commercial and industrial (C&I) PV projects within the country.
Questworks is one of Nairobi's earliest renewable energy C&I engineering, procurement and construction (EPC) companies and has developed a 2MW pipeline over the past five years.
The firm completed Nairobi's first C&I solar installation in 2014, a 600kW hybrid system at Strathmore University, which also stood as Kenya's first solar project to sign a power purchase agreement.
Back in May 2018, SunFunder launched a working capital debt facility with Questwork to support the company's financing needs as it looks to grow its PV pipeline in Nairobi.
Tim Kipchumba, co-founder and CFO at Questworks, said: "We are very happy to have secured this SunFunder support which will enable us to execute on our growing solar pipeline.
"The demand for debt financing from end users is surging and we believe there is also an exciting opportunity to partner with SunFunder on longer-tenor loans to end users."