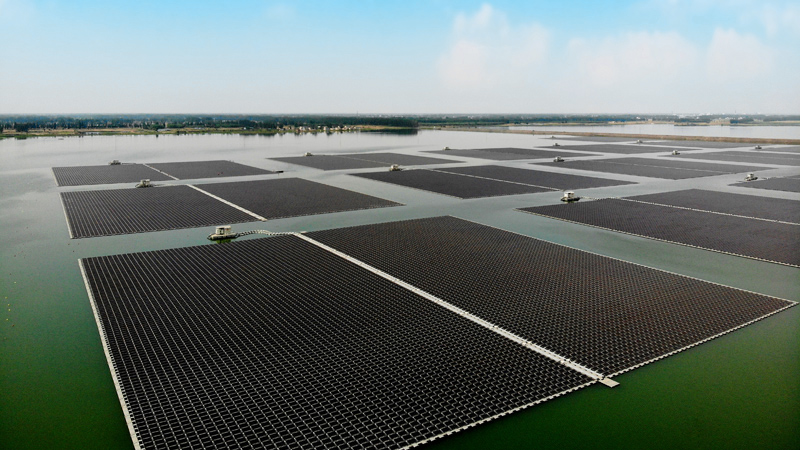 Major PV inverter manufacturer and EPC firm, Sungrow Power Supply Co has increased revenue in the first quarter of 2019 by 30%, compared with the prior year period as its power plant system integration business expands.
Sungrow reported first quarter 2019 total revenue of RMB 2,219 million (US$ 327.9 million), up 30% from the first quarter of 2018.
The company had previously warned that profits in the first quarter of 2019 would be lower than expected, due to a significant reduction in new PV grid connections in China, which fell 46% to 5.2GW in the first quarter of 2019, compared to the prior year period, according to official data.
Sungrow had recently guided net profit to be 11 to 26% below profits of RMB 20,274.69 million (US$30.1 million) that were generated in the first quarter of 2018. Net profits were put in a range of RMB 15.0 million to RMB 18.0 million (US$22.3 million to US$26.7 million) for the reporting period.
The company reported first quarter 2019 profit of RMB 171.1 million (US$ 23.3 million), which was at the low-end of guidance and down 15.5% from the first quarter of 2018.
The operating cost increased by 37.93% over the prior year period as its EPC business in particular increased.
The company does not breakout financial metrics for its EPC and PV inverter business units at the quarterly report level but its EPC business accounted for over 40% of its total revenue in 2018.
Sungrow reported on three utility-scale PV power plant projects located in China that were under construction, totalling 320MW in the reporting period, as well as PV inverter capacity expansions plans of 5GW.
The revenue increase in the first quarter could be attributed to EPC projects outside China but were not cited in the quarterly report.