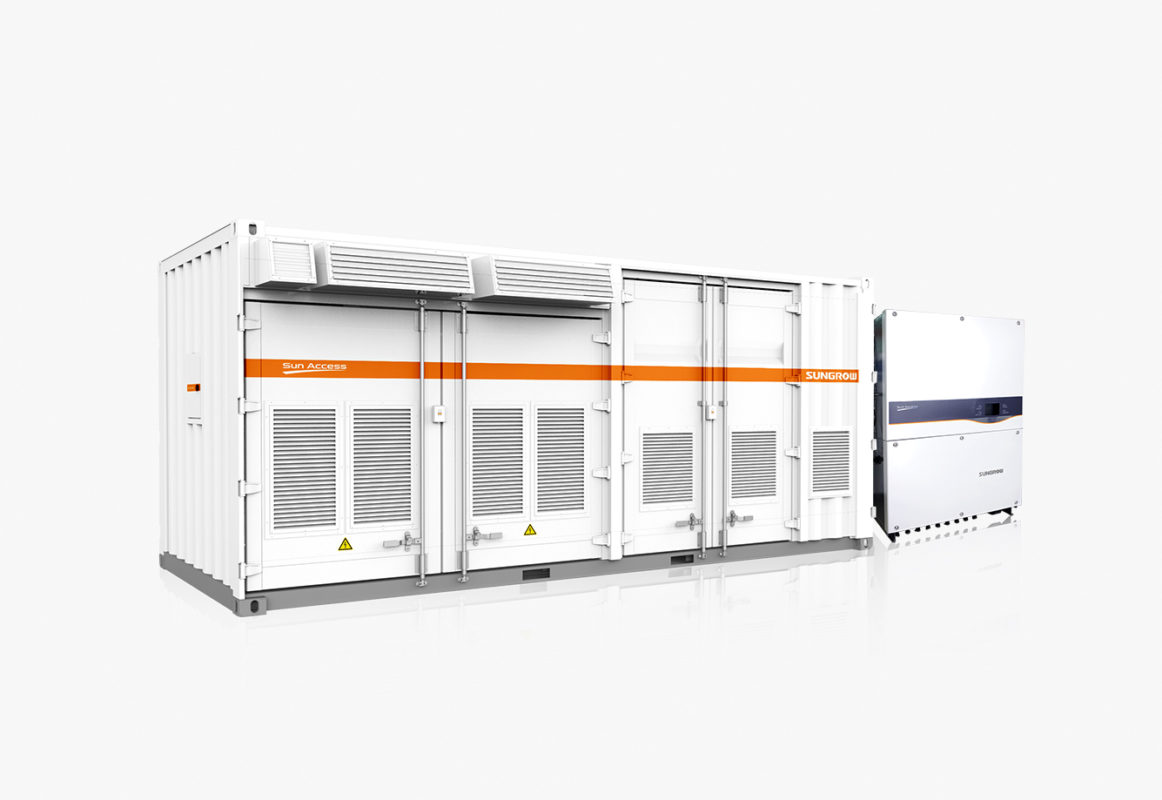 Sungrow Power Supply Co is showcasing its move into the emerging 1500 volt market with its SG3000HV-MV turnkey container solution. The system enables more modules to be connected, dramatically reducing system costs and power generating losses. Its active power is said to be adjustable ranging from 0 to 100% and its reactive power control with power factor can be adjusted from 0.8 leading to 0.8 lagging. The system also has night time reactive power compensation capability and intelligent control which is compatible with multiple regional utility standards.
The company recently entered into a strategic alliance with ABB to co-design a medium voltage inverter container, to be used in high performance solar power plants globally and bring mutual promotion to each other's products for the next 3 years.
Sungrow is also showcasing its SG80KTL grid-tied, 3-phase, 1000V DC and transformerless string inverter, which is able to be used in utility power plants, as well as commercial rooftops.
The SG80KTL is also designed to enable multiple inverters to be directly coupled at the AC side with 3MW power block design for lower costs of AC transformers and installation. Its wide MPPT range and maximum 1.4 DC/AC ratio lead to higher yields of power generation, according to the company.