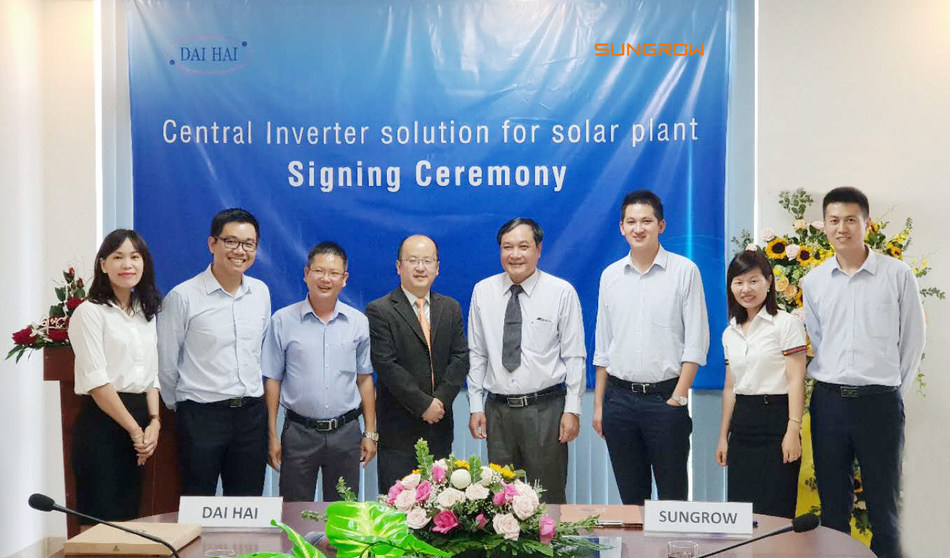 China-based PV inverter supplier Sungrow has signed an agreement with hydroelectric power firm Dai Hai Power to supply central inverters to a 100MW solar project located near the Northwest of Buon Me Thuot City, Vietnam.
The project is expected to generate 150GWh of clean energy annually after completion. Generation from the solar plant can be combined with a nearby hydropower plant to ensure round-the-clock power generation.
The project includes 31 units of Sungrow's 1500Vdc 2.5MW central inverters.
"Dai Hai Power is excited to expand its partnership with Sungrow," said Le Quang Minh, general director of Dai Hai Power. "We collaborated with Sungrow ten years ago and its products are still working stably on our projects. We value Sungrow's proven performance track records and efficient commissioning features for the various domestic and international interconnection requirements."
"We'll continue executing strategies to consolidate our presence in this promising market to serve our local customers better," said Jack Gu, president of PV and storage business division of Sungrow.