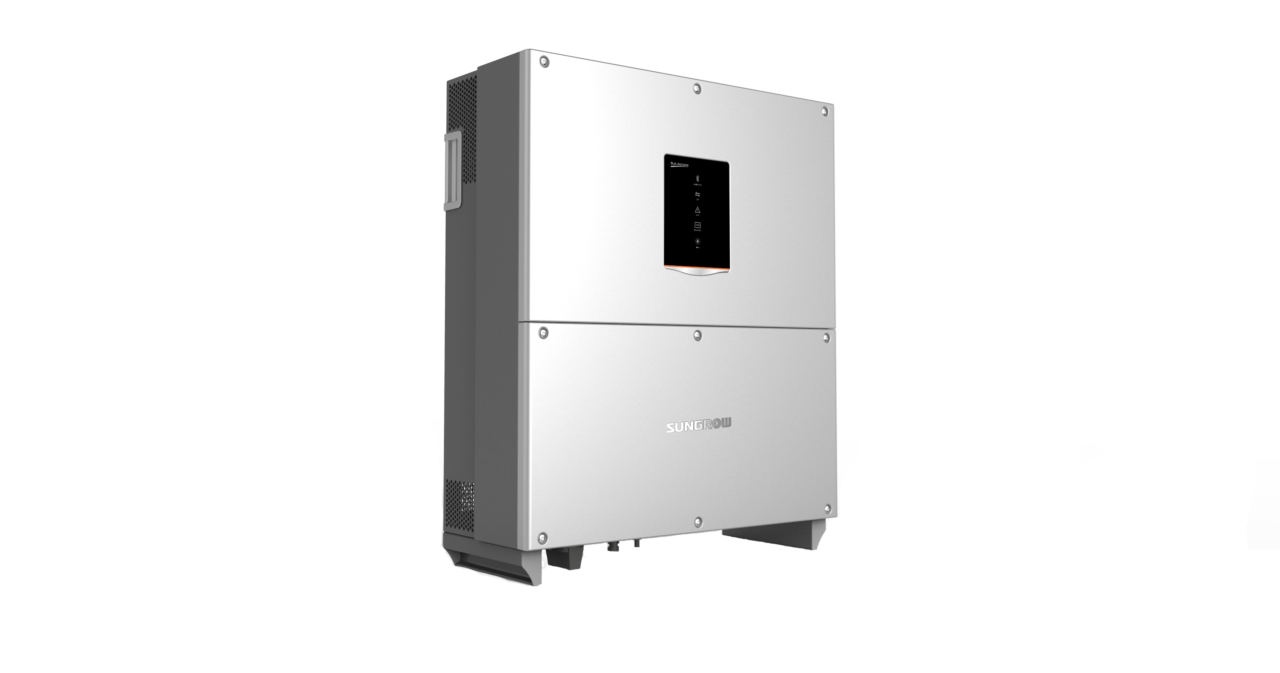 Sungrow's1500VDC string inverter is designed to significantly reduce installation and balance of system costs for utility-scale PV systems. Sungrow was the first inverter manufacturer to introduce a 1500VDC string inverter with its SG80HV, which has a power output of 80KW. The latest inverter, SG125HV, puts 125kW of capacity in a suitcase-sized cabinet weighing just 68kg. At a higher rated voltage, the SG125HV is claimed to further reduce installation and balance of system costs.
Problem
1500V solar systems are expected to dramatically reduce system costs and improve power generation efficiency. The solar industry has long demanded a 1500V string inverter to reduce LCOE (Levelized Cost of Electricity) for commercial and utility-scale PV power plants. Increased power block designs enable longer PV module strings with a reduction in components required, while reducing DC line losses for higher overall energy yield.
Solution
The SG125HV comes with Sungrow's patented five-level topology design, which enables the inverter to lift the maximum efficiency up to over 98.9%. Max.(Euro efficiency 98.7%.Max and CEC efficiency 98.5%. Max), with a 5MW PV power block design reducing AC transformer and labour costs, while eliminating the need for AC combiner boxes. DC side cabling costs can also be reduced significantly. The company claims that, thanks to the Virtual Central Inverter Concept, ~US¢ 1.1/Wp system cost is saved (compared with 1000Vdc string inverter system design, inverter cost not included) on a 100MW power plant, providing lifetime savings of over US$1.1 million.
Applications
Utility-scale PV power plants in 2-5MW block designs.
Platform
The SG125HV weighs only 68kg and therefore does not require heavy machinery for loading, unloading and installation. The inverter can in fact be installed with just people involved. Due to its compact design and forced air cooling (IP68fan cooling, with no derating up to 50 degrees C), it can be installed at flexible angles and is therefore adaptable to different conditions, thus reducing maintenance access issues. The SG125HV can additionally be installed at one place next to the MV transformer, also reducing maintenance considerations, which is another merit of the Virtual Central Inverter Concept. The system is compatible with 3rd Party SCADA for all grid support requirements and complies with standards UL1741 SA, IEEE 1547, IEEE 1547.1.
Availability
Released globally in early 2017.