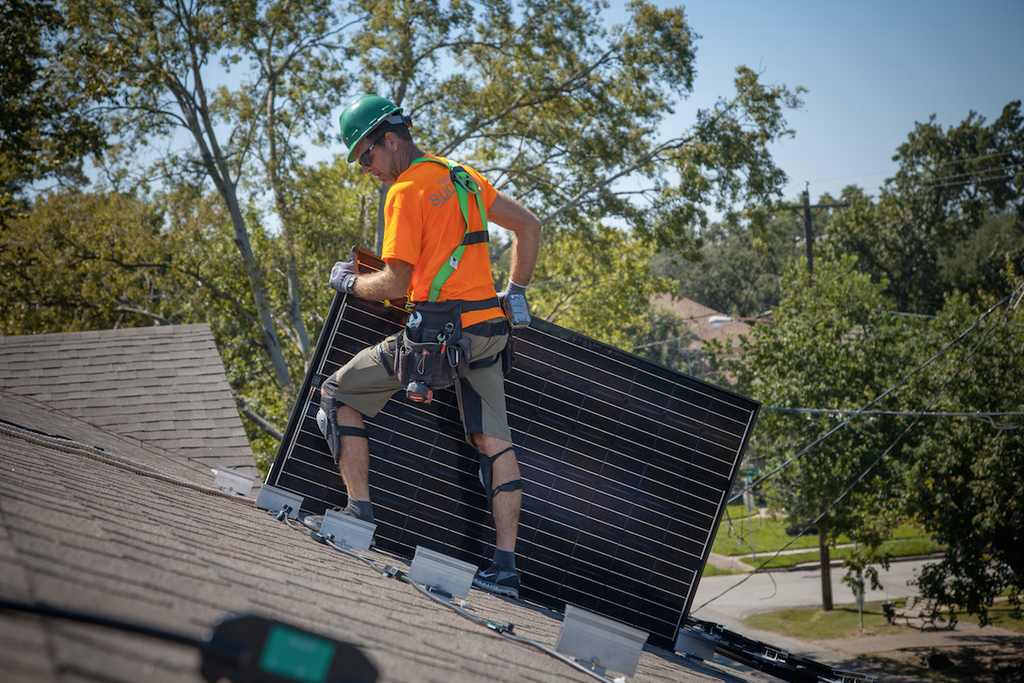 US residential solar installer Sunnova reported a growing dealer network, more customers, new solar products and a larger geographical footprint in its first earnings release since going public.
The Houston-headquartered firm, which relies on an independent dealer network to sell and install systems, increased its customer base by nearly 20% over the last 12 months. It now boasts 67,600 customers in 20 states, up from 53,700 a year back.
Over the past three months, the firm has expanded into new territories, improved battery attachment rates and launched new solar-plus-storage products, according to CEO John Berger.
"Looking forward, our business continues to build momentum driven by the competitive benefits of our growing dealer network," he said in a statement to investors. "We are working closely with our dealers to originate and close new business."
The newly-listed firm signed two fresh dealer agreements in July, including one with rooftop solar contractor PetersonDean that will target residential customers in California ahead of the state's solar home mandate.
Sunnova expects to add 30% more customers by the end of the year, according to Berger.
The company attributed improved second-quarter earnings of US$34.6 million – up from US$29 million in 2018 – to an increased systems deployment. Adjusted earnings before interest, tax, depreciation and amortisation (EBITDA) jumped from US$13.2 million to US$13.6 million for the quarter.
Sunnova attributed its net loss – US$49.8 million, a dramatic increase from US$9.2 million in 2018 – to losses on interest rate swaps, a loss on the extinguishment of debt, and rocketing operating expenses.
The company blamed escalating operating expenses to an increase in a number of systems deployed as well as "expenses associated with its public offering". Adjusted operating expenses at the close of the second quarter were US$21 million, an increase of US$5.3 million from the year before.
Berger said the company is "well-positioned and well-funded" to grow and meet operational and financial targets, thanks to "strong progress coupled with a favourable macroeconomic environment".
The company secured investments worth US$75 million under a new tax equity facility in March, closed a US$167.6 million solar loan securitisation in June, and raised US$168 million when it went public in late July.
The public offering raised significantly less than the US$270 million Sunnova originally anticipated. This has been largely attributed to rival solar residential installer Sunrun circulating a note ahead of trading alleging that its competitor's metrics were misleading and inaccurate.
Sunnova said it would use the proceeds from its public offering to pay back US$56.8 million in debt and for "general corporate purposes" according to filings with the US Securities and Exchange Commission.
Sunnova was the first major US solar company to go public after Sunrun in 2015.