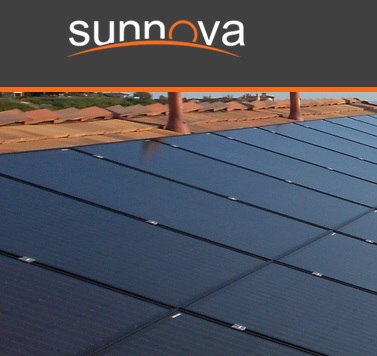 Global energy technology company Enphase Energy and residential solar company Sunnova announced a partnership Wednesday that will make Enphase the preferred provider of inverters for Sunnova.
Enphase is the world's leading provider of microinverters, with over 13 million installed in more than 540,000 systems around the world.
Sunnova stands as the largest privately-held residential solar services company in the US with thousands of customers across the country, including in Puerto Rico, Guam and Saipan. The company has raised nearly US$1.5 billion in financing since 2013.
John Berger, chief executive officer at Sunnova, noted: "Sunnova puts customers first and when searching for an inverter solution, we needed something that would deliver the best energy production with the most efficiency. With Enphase's microinverters, we see higher solar electricity production compared to other systems.
"Their low-voltage AC products significantly reduce system design and installation time, and combined with the ability for advanced monitoring and remote system troubleshooting, are expected to further reduce Sunnova's need for homeowner maintenance visits. We are confident that Enphase products will help us and our partners deliver affordable, reliable and clean solar power to our customers as efficiently as possible."
Paul Nahi, president and CEO of Enphase, added: "The expansion of our partnership with Sunnova is a great win for both our companies. This is strong validation of the increased production and lower maintenance costs that Enphase delivers, and a win for the network of Sunnova installers who have special pricing access for Enphase products."