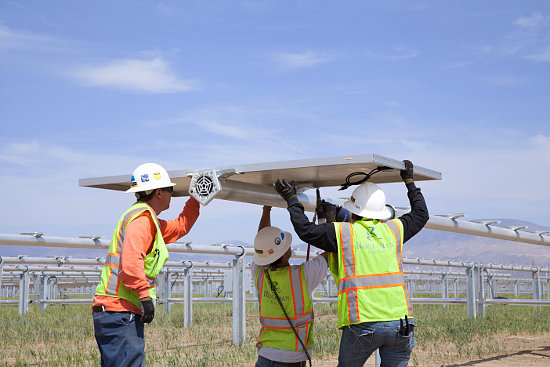 US-headquartered PV manufacturers SunPower and First Solar are expected to collectively sell their stakes in their joint venture yieldco, 8point3 Energy Partners.
Initially, First Solar had announced plans to sell its stake in the yieldco in May, 2017 as it sought to recoup its investment and boost its balance sheet during the time of heavy capital expenditure requirements with the manufacturing migration from its Series 4 CdTe thin-film modules to its large-area Series 6 module format.
During SunPower's second quarter earnings call, management noted that its own assessment of attracting a new investor to replace First Solar had led to the realization that the demand from potential investors centred on purchasing the yieldco in its entirety.
Thomas H. Werner, CEO of SunPower said, "So the feedback from the market, and again, this is SunPower as a sponsor or an investor talking, not 8point3 talking. But the feedback from the market overwhelmingly was to buy out SunPower and First Solar or buy out the whole company, not to replace First Solar. And based on the feedback from the market, we've decided to take that option off the table and no longer seek a replacement partner for First Solar. And that's just simply based on the feedback that we've received."
SunPower also highlighted its strategy to return to profitability in 2018 through becoming a more streamlined business and have less complex accounting with greater transparency would benefit by selling the yieldco. The sale of 8point3 would also mean the company could retire a convertible bond due in 2018, limiting shareholder dilution.
The company has a convertible bond of US$300.0 million, due June 1, 2018, which parent company Total holds US$200 million. SunPower noted in financial filings that it would find it difficult to retire the bond, due to lack of liquidity.
The company also noted that it was looking at selling the majority of its residential rooftop solar leases (400MW) as part of that strategy.