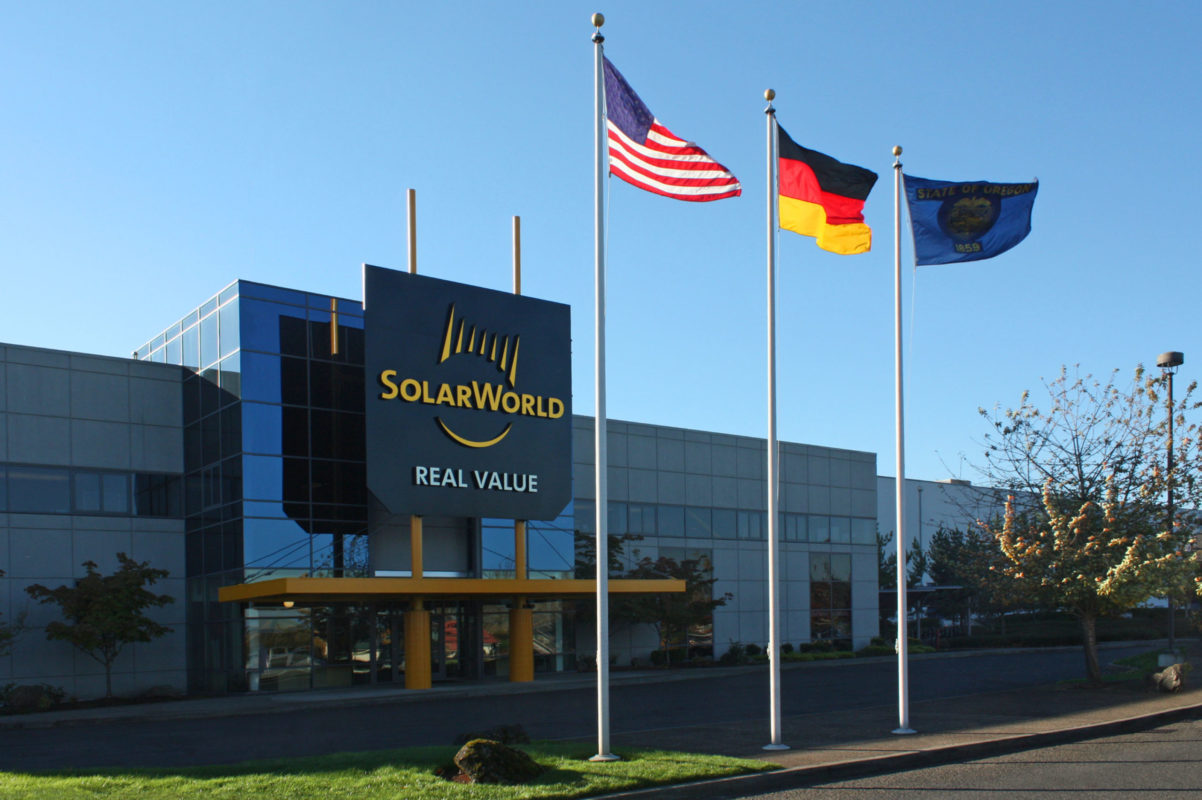 US-headquartered High-efficiency solar module manufacturer SunPower Corp has officially announced that it has acquired Hillsboro, Oregon-based PV manufacturer, SolarWorld Americas. Financial details were not disclosed.
SunPower said that it would invest capital into the manufacturing operations in Oregon to convert the production to its P-Series modules, which use monocrystalline PERC cells fabricated in China under a JV arrangement.

"We are thrilled to announce this agreement to acquire SolarWorld Americas, one of the most respected manufacturers of high-quality solar panels for more than 40 years," said Tom Werner, SunPower CEO and chairman of the board. "The time is right for SunPower to invest in U.S. manufacturing, and SolarWorld Americas provides a great platform for us to implement our advanced P-Series solar panel manufacturing technology right here in our home market. P-Series technology was invented and perfected in Silicon Valley, and will now be built in SolarWorld Americas' factory, helping to reshape solar manufacturing in America."
SunPower's move to acquire SolarWorld Americas, which had a nameplate module capacity of around 500MW comes after the Section 201 trade case that imposed anti-dumping duties on almost all countries that have module production capacity.
SunPower's solar cell production plants are based in the Philippines and Malaysia, while the vast majority of module assembly production is undertaken in Mexico.

"SunPower is the solar industry technology leader," said Jürgen Stein, CEO of SolarWorld Americas. "We are delighted that SunPower has agreed to inject fresh capital and their industry leading P-Series technology into SolarWorld Americas operations here in Hillsboro. Our hundreds of long-time employees are excited to be part of this next chapter in SolarWorld Americas' long history. We are thrilled about this acquisition as it means quite simply, that our company can look forward to redoubled strength as it continues to innovate and expand into the future. This outcome is ideal for SolarWorld Americas and its employees."
SunPower also noted that it planned to ramp SolarWorld Americas operations to capitalize on strong US market demand, despite the market forecasted to be flat with 2017, at over 10GW.
However, SunPower noted that it would continue to produce and ship SolarWorld Americas' legacy products, boosting potential module sales in the US.
The acquisition is subject to necessary US and German regulatory approvals and other closing conditions, which are expected to take several months. SolarWorld Americas was up for sale after its German parent company at the time, SolarWorld AG started insolvency proceedings in 2017.
Upon completion of the deal, SunPower would become the largest silicon solar module manufacturer in the US.
See editor's blog on the Known Unknowns of the deal.