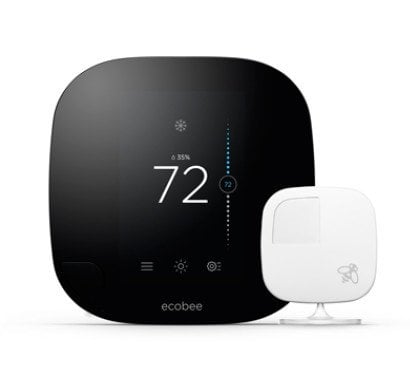 US-based renewables firm SunPower is partnering Toronto-based smart thermostat provider ecobee to aid consumers in New York and California in controlling their energy costs.
As part of a pilot programme, SunPower is offering ecobee owners a US$500 mail-in rebate when they also install a SunPower PV system at their residence.
Ecobee claims that its smart thermostat product, ecobee 3, is capable of monitoring temperatures in every room of a household by using room sensors, whereas most thermostats can only measure temperature in one location – usually the hallway or living room where the thermostat is installed. Ecobee3 can therefore adjust temperatures in different rooms by detecting temperature across multiple locations for a better efficiency.
SunPower claims its panels generate up to 70% more energy than conventional solar systems over 25 years, and they have an active lifespan of 40 years.
Martin DeBono, SunPower senior vice president, residential solar, said: "This partnership program helps homeowners maximize electricity savings by combining reliable ecobee smart thermostat technology with high performance solar solutions from SunPower. Our collaboration with ecobee will help consumers take very simple steps toward building a Smart Energy home of the future that efficiently manages energy production and consumption, giving them greater control of electricity costs."
Stuart Lombard, president and chief executive of ecobee, said: "On average, ecobee owners save 23% annually on heating and cooling bills, and in just one year the ecobee 3 generates enough savings to pay for itself. We are thrilled to now offer our customers a new way to save money and lower their impact on the environment using solar energy."
SunPower has also recently launched its 'Equinox' solar PV system to the US residential market that is claimed to be the first solution in the country in which every major component has been designed and engineered by one company.