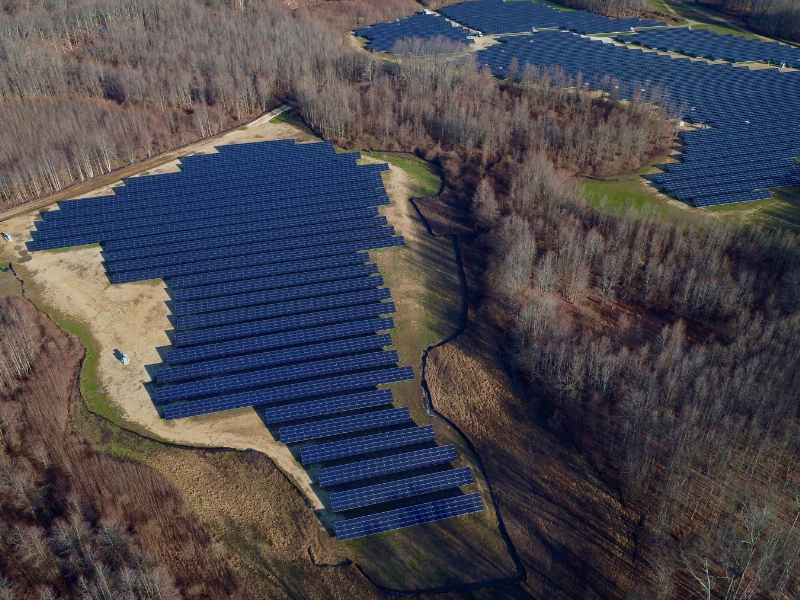 Hybrid amorphous Si thin-film module producer Sunpreme said had completed deployment of 12.8MW utility-scale project in the Eastern region of the US, using its bifacial double glass GxB370W panels, with 21.5% cell efficiency.
Dr. Ashok Sinha, Sunpreme's Chairman and CEO said, "We leverage our proprietary Hybrid Cell Technology (HCT) for Performance, and an innovative lean manufacturing process for Cost. These differentiators have resulted in three outstanding cost benefits customers care about: (a) a higher string level AC/DC peak power ratio (b) an increased low-light sensitivity with a greater energy yield (kWh per kWp) and (c) a correspondingly lower Levelized Cost of Energy," added Sinha.
Sunpreme also touted that its hybrid bifacial modules had a lower thermal coefficient of efficiency of -0.28% %/C, due to a higher Voc of 725-735 mV because of its application of ultra-thin amorphous Si films to create a split p-i-n junction for higher efficiency and lower shunt resistance.
"Sunpreme's double-glass modules provide STC outputs from 320 W (60-cell) to 390 W (72-cell) and 510 W (96-cell), enabling high performance, cost-effective solar solutions for residential, commercial distributed generation and large utility scale markets," stated Homi Fatemi, SVP of Global Business Development and Strategic Partnerships.
Depending on the ground surface (albedo) light reflected to the backside cell, module conversion efficiencies can be boosted by 10% to 30%.
Bifacial modules have been touted as a key high-performance commercial rooftop product and ideal for high albedo ground regions such as the Atacama Desert. Bifacial modules are also seen as a key product for carports.