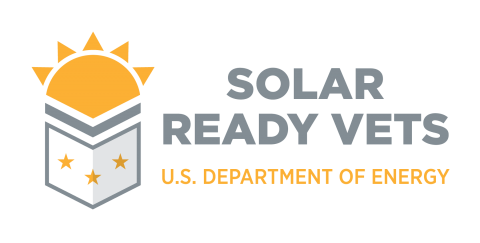 Solar energy is one of the fastest growing industries in the US and a major source of employment, providing one out of every 83 new jobs in the States last year. Today, solar employs more than 209,000 full-time workers with demand rising still. 'Solar Ready Vets' is the US Department of Energy's answer to the urgent demand for highly-trained workers; pairing skilled military veterans with civilian job training in an industry eager to recruit.
The transition from military service into the civilian workforce can be a vulnerable time, with many veterans indicating that finding a job is one of the hardest challenges they surmount in their return to civilian life. Whilst last year marked the lowest unemployment rate for veterans since 2008, still some 495,000 veterans were without work. Despite possessing many desirable qualities such as leadership, integrity and commitment, one aspect that many transitioning military personnel face is translating those military skills into a marketable way for employers.
SunShot Initiative's new solar workforce training programme is designed to help place qualified transitioning military service members into the solar industry, in collaboration with the US Department of Energy and US Department of Defence's SkillBridge initiative.
Solar Ready Vets is a four to six week intensive programme of PV training and coursework which incorporates classroom, field and preparation time for a career in the solar industry as installers, sales representatives, managers, system inspectors and a whole host of other solar-related roles.
The programme runs on a mutually beneficial arrangement; connecting exiting military personnel to civilian job training, allowing them to gain invaluable employment skills training and exciting work experience opportunities including apprenticeships and internships up to six months prior to their separation. In exchange, the solar industry in the US has a steady stream of disciplined, motivated and technically astute graduates to contribute to the rapidly expanding solar energy industry.
A recent graduate of the programme, Logan Rozanski, spoke to PV Tech about his experience:

"My classmates and I ultimately left the programme with a deep understanding of how to survey, design, install, and implement a photovoltaic system. We also received a considerable amount of training on electrical, construction, fire, and workplace safety as these are all inherent risks when installing any size of photovoltaic system. It is my firm belief that all of the attendees graduated with a knowledge-base strong enough to start their own businesses."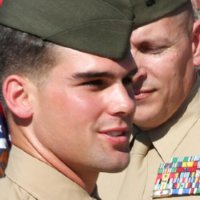 Rozanski trained at Camp Pendleton, a US Marine Corps base in Southern California. It is one of three military installations that piloted the programme during its initial testing phase, alongside Fort Carson in Colorado and Naval Station Norfolk in Virginia. Hill Air Force Base and Fort Drum launched programmes earlier this year, in Utah and New York respectively. The Energy Department aims for the programme to be run by a total of ten military bases in the coming months.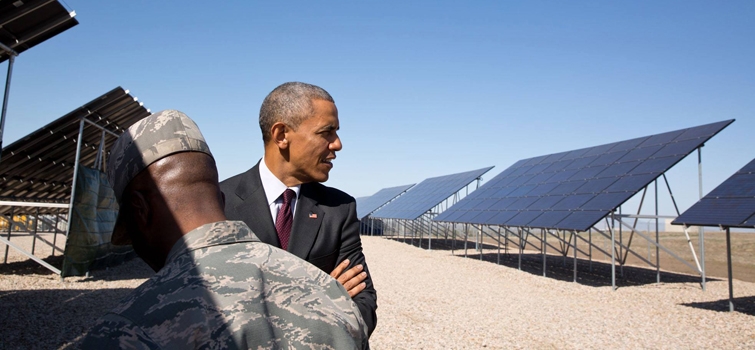 The training programme is supplemented through up-to-date PV equipment and qualified instructors who are at the root of the success of the programme; instilling expertise into participants, who go on to secure employment at some of the largest US solar companies. Vivint Solar in particular has been vocal about its support of the programme, and continues to recruit military graduates.
"The content being administered was very high quality, but the instructors were truly outstanding. All of them were highly proficient and would spend the time to answer any and all questions we had, while maintaining the finely budgeted time we had in the classroom. The active recruitment process at the conclusion of the course was also considerably valuable. SunPower, Solar City, Sunrun, Sun Edison and Vivint Solar dispatched recruiting teams to interview each graduate individually. Many of us were hired due to this team effort between the Department of Energy, Department of Defence, Solar Energy International, and the companies," says Rozanski.
SunShot Initiative's goal is to create training capacity for 400 institutions, and bridge the gap between the training camps, military branch and solar employers. As such, the application process to the programme is streamlined and relatively simple.
"There was no cost on the part of the marines and sailors aside from their service. The application process involved requesting and being granted permission to attend the course, as the course became the marines' and sailors' primary duty," adds Rozanski.
Solar industry employment is expected to grow by nearly 15% in 2016, continuing into 2020. With increasing demand for more highly-skilled workers, and at least 190,000 veterans leaving the military each year for the next several years, the Solar Ready Vets programme is the perfect solution to pair highly-qualified individuals with urgent demand.
"The leadership and tenacity of those exiting the armed forces is phenomenon which is unique to veterans. These men and women have all led in some capacity, they all know what it means to complete the task at hand, and they are all prepared to put forth the effort to learn the skills needed to achieve accomplishment. It goes without saying that these traits are highly desirable in any industry, but this is particularly true in job fields which are growing as quickly as the solar world," says Rozanski.
According to the US Department of Energy, so far the programme has been categorically successful. In fact, every graduate to date has received at least one job offer from a solar company. Logan Rozanksi graduated from the programme in February 2015 and was hired by SunPower within a month of completing training. He now works as an associate remote operations control centre operator.
"This opportunity would have never been available to me without the experience I gained through the Solar Ready Vets programme," he says.
The programme has been hailed as a no-brainer solution to the rising demand within the dynamic US solar sector. The success so far has motivated the Department of Energy to expand; knowing better than anyone the contribution veterans continue to make to the nation – with more than a third of the Energy Department's employees being veterans themselves. Moving forward, additional locations around the country will be selected to expand the programme.