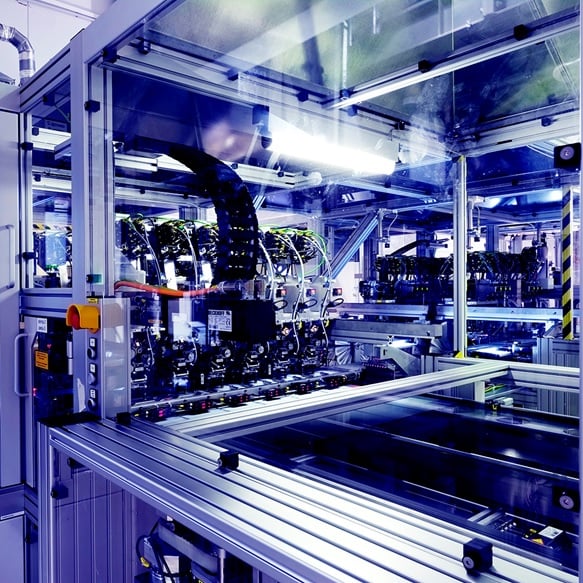 According to the latest price monitoring released towards the end of last month by the Silicon Industry Branch of China Nonferrous Metals Industry Association, China's mono silicon price has soared to between RMB200-205/kg, with the average transaction price standing at RMB 202.7/kg.
Constraints in the supply of polysilicon recently have triggered a new round of operational challenges to solar module companies that have also witnessed the price of auxiliary materials rise, including glass. If polysilicon is priced at RMB185/kg, then the average module cost reaches about RMB1.74/W (US$0.27c/W). As a result, module prices are current at a two-year high. Several rounds of collective module tenders launched by China's central enterprises recently saw the highest module price topping RMB1.9/W.
Despite the price rise, most module manufacturers' profits have been "eaten off", creating a difficult task for module manufacturers to deliver satisfactory fiscal performance this year.
So under the current constraints, how can module manufacturers ensure they remain at the top of their game? PV Tech staged a series of exclusive interviews around this year's SNEC exhibition, speaking to leading module manufacturers and upstream suppliers to find out.
Those interviewed include:
Shuguang Dong, president of Talesun Solar;
Gang Li, general manager of Seraphim;
Tongxin Wang, general manager of Zhongtian Photovoltaic;
Alex Hsu, CTO of silicon manufacturing division, Chint Energy;
Jinjian Zhang, senior vice president of Akcome;
Wei Zhang, vice president of Suntech Wuxi;
Mengyu Zhao, senior director of Trina Solar's quality department, and;
Yichi Zhang, general manager of solar and commercial products services/solar modules, TÜV Rheinland Greater China.
To improve ability in flexible supply and strategic judgment, quality is the bottom line
Shuguang Dong, president, Talesun Solar
Some module manufacturers signed long-term supply contracts last year. But impacted by price fluctuations and soaring costs, it is difficult for them to now fulfil these contracts given how they were signed considering different market factors. Talesun has been relatively conservative in its market judgment this year. Despite the short-term volatility, the company's overall price list is expected to be relatively stable, with small fluctuations. Talking about the shortages of the industrial chain next year, the overall module price will fall to a certain extent once polysilicon is in more plentiful supply.
It's clear supply chain bottlenecks are the crux of the issue. From Q4 2020 to Q1 2021, adjusting to changes in supply, ensuring companies maintain flexibility in their supply chains and making swift, strategic decisions are now vital to stabilising prices moving forward. Talesun attaches great importance to these factors and has been working to boost the company's strength in this regard, Dong says. Nevertheless, Talesun has committed not to sacrifice quality and aims to stay true to its principles in spite of short-term obstacles.
Supply chain constraints are emerging at a time of significant capacity expansions across the board. Talesun is adding 15GW of module assembly capacity, while its cell processing capacity will also exceed 10GW this year. Talesun has already upgraded some of its existing capacity.
Talesun said it has taken warnings from previous industry experience to accommodate technology upgrades and larger sizes in new capacity planning. "I think that the current hardware devices are compatible with new products in the future, and the newly added cell capacity will still be PERC, allowing for larger 230mm wafers and the possible upgrade to TOPCon," Dong said.
Differentiated products and heterojunction modules will minimise the impact on gross profit
Jinjian Zhang, senior vice president, Akcome
Zhang notes how the profit distribution of the solar industry is extremely consistent with the 'smiling curve', a business management principle which help depict how different stages of a product's development cycle add value, with more value added at either apex of the graph and a lag in value towards the middle of the process. On one end of this curve is polysilicon, which features a high entry threshold, and on the other is project development. Cell and module manufacturing are positioned at the bottom of this curve, and as a result are easily impacted by industry fluctuations.
The 2020 financial statements of solar PV enterprises indicated that module manufacturers relying solely on external supply chains suffered losses in the second half of the year, indicating the trouble caused by soaring costs. With the rapid expansion of various companies last year, wafer and module production capacities are expected to exceed that of by a large margin in 2021. As a result, companies in possession of polysilicon have the upper hand, while many manufacturers relying solely on cells and modules have barely no way out.
Akcome started out as a PV component manufacturer. During its first five years, when Akcome successfully completed its initial public offering, it transitioned from an aluminum framework producer to a comprehensive module component supply group. The next five years saw it transformed once again, this time from a comprehensive module component supplier to a renewable project operator, and Zhang describes the company as one of the first batch of private companies engaged in photovoltaic power plant business on a large scale.
Given the following five year period has seen subsidies in China curtailed and Akcome sell off development assets as a result, what does the future hold for the business?
Product differentiation and adoption of new technologies such as heterojunction (HJ) will be critical, Zhang says, adding that the company "didn't act on impulse" to adopt HJ. "We have been tracking the development of this technology," he says. "The photovoltaic industry has been driven by policy and technology advancement over the past two decades."
In the age of grid parity, policy dividends are basically the same for everyone. By continuously reducing the levelised cost of electricity (LCOE) of solar, and improving economic returns for project owners, companies which can enhance core technologies can gain an advantage.
Zhang explains that heterojunction equipment was entirely imported in the past, and the total investment per single gigawatt was too high as a result, leading to poor return on investment and the economics were simply not sufficient. But since 2019 the localisation of core HJ production equipment manufacturing has been accelerated. In 2020, the cost per single gigawatt of HJ equipment fell to within RMB450 million. In 2021, as the development of larger-scale production equipment starts to accelerate, HJ equipment costs will be further reduced to narrow the gap with that of existing PERC equipment. The impact of equipment depreciation on cost will also be mitigated.
Moreover, heterojunction cells have a stronger demand on thinner wafers. Thinner wafers will reduce polysilicon consumption and costs, which stands to be of great help at a time when polysilicon prices keeps rising.
Akcome currently has two imported cell lines in normal operation and is awaiting the ramp of a third, domestic line. Zhang says the absence of much outdated cell and module manufacturing capacity means it can pivot to producing HJ cells and modules quickly and cost-effectively. "We've been actively cooperating with wafer manufacturers and promoting half-cut wafers to deal with the challenge posed by larger and thinner wafers," Zhang adds.
The focus is on supply chain, mass production technology enhancement and quality management
Alex Hsu, CTO of silicon manufacturing division, Chint Energy
When confronted with the pressures of the need to continually reduce costs and a richly competitive environment, how can the strike a balance between cost and quality? Chint says the answer falls into three core aspects: supply chain strategy, enhanced massive production technology, and material specialty and quality management.
With regards its supply chain strategy, the company has established a forecast mechanism for important materials such as polysilicon and glass, enabling it to better predict looming cost increased. It has also developed specific strategies on supply chain and production. The rapid surge in polysilicon price partly arose from an imbalance between supply and demand, with polysilicon produced both in China and domestically "lagging far behind" the 200GW+ necessary to cater for demand.
In addition to the supply chain, Chint chose to massively produce thin wafers. But while this reduced polysilicon consumption per wafer, fragment rates of producing thinner wafers poses a significant challenge during mass production of both cells and modules. The current wafer sizes are ranged from 166mm to 182mm, and Chint's choice for wafers is those smaller than 170mm. By effective managing massive production technology, Xu says Chint has kept its fragment rate at an industry-leading level, which in turn helps repair rate reduction and capacity increase. "The module qualification ratio can be kept at a high level each day and our costs can be further reduced thanks to the increased capacity," Xu says.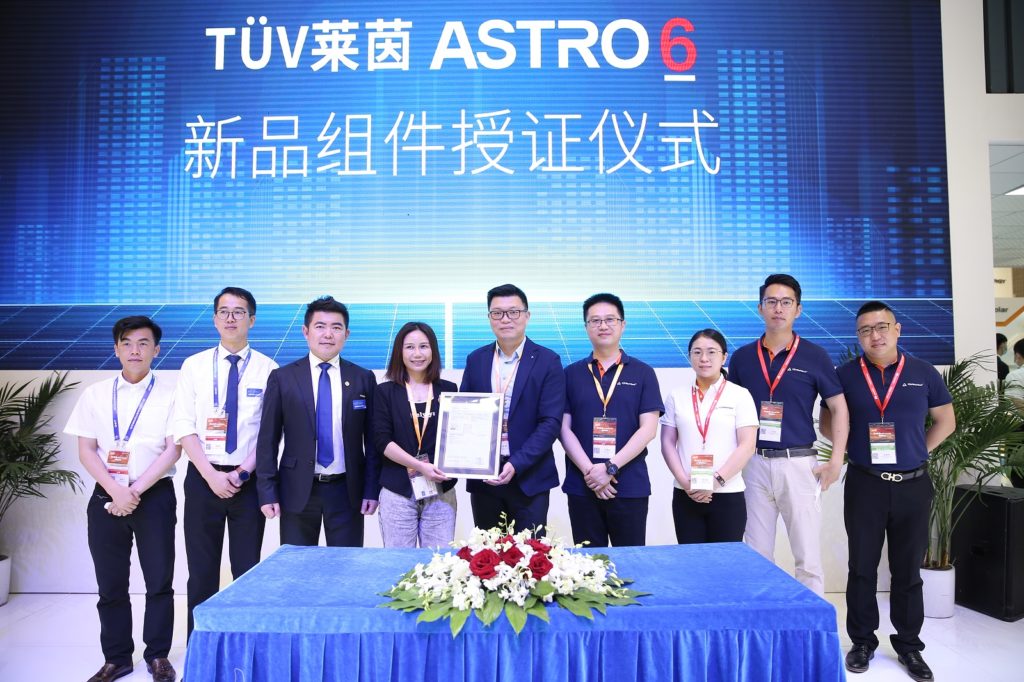 Chint's Haining Plant was increased throughout 2019 and 2020, taking its cell and module capacity to 5GW. Chint's facility in Dafeng has also been expanded over the last year to take its cell and module capacity to 3GW.
Xu says Chint has placed importance on technology adoption, equipment selection and the pace of investment, which Chint has been leading the industry in terms of technology routes, equipment selections and investment pace, which he said was "inseparable" from the "meticulous evaluation and exploration of the technology R&D team at the early stage and rigorous release validation at the middle stage".
Chint's technical team is sizeable, and comprises professionals in material science and chemical engineering in order to perform quality management during the product design phase. Furthermore, tests are conducted early in product development to identify any potential issues during the development phase.
Increased costs make this stage all the more important, given how sensitive the industry is to such price spikes and the potential for them to impact on product quality. "It is a very sensitive time now for cost reduction and quality control, and there will be hidden quality hazards if cost is reduced even further, especially for materials," Xu says.
Part two of this feature, featuring insight from Seraphim, Trina Solar and TUV Rheineland, will be published later this week.