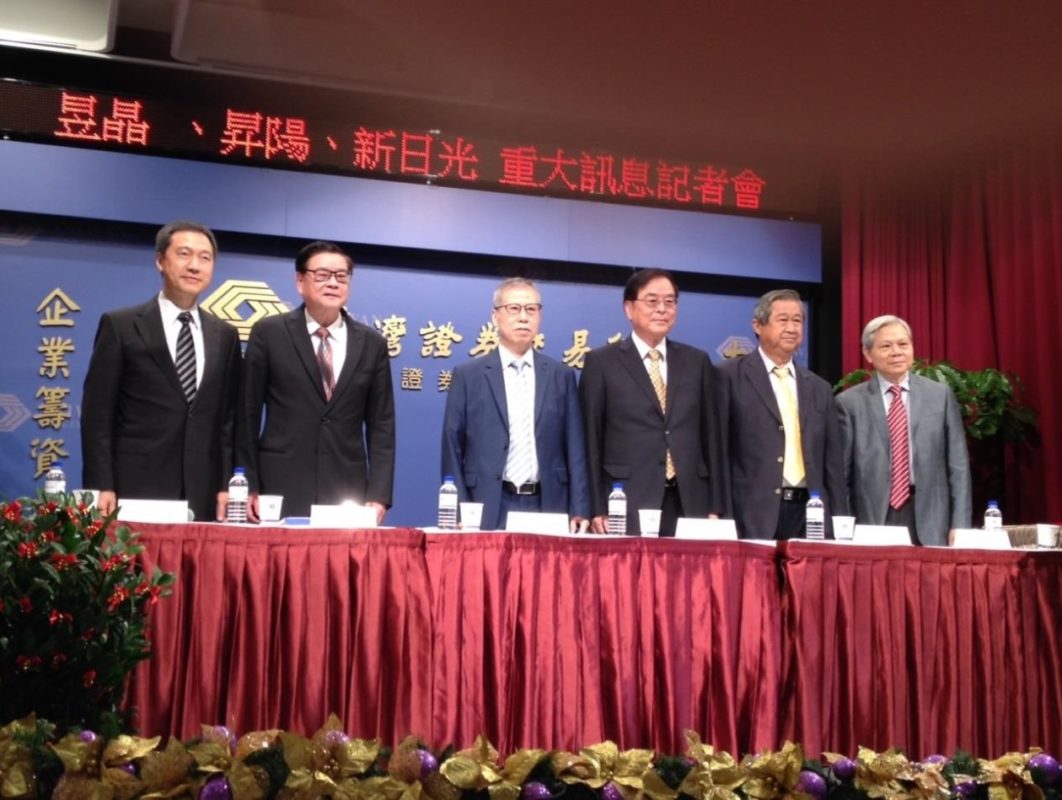 The planned merger of Taiwan-based PV manufacturers Gintech Energy, Neo Solar Power (NSP) and Solartech Energy to be called United Renewable Energy Co (UREC) is to receive an investment from the Taiwan government, according to reports.
Holding a press conference in Taipei last Friday, the merging solar companies were said to have announced government financial support for the merger through its National Development Fund, which previously invested in Taiwan's most successful semiconductor foundry, TSMC. Financial support was also said to come from state-owned, Yao Hua Glass Co.
The merger of the three PV manufacturers to form UREC was expected to be completed in third quarter of 2018 and plans to be a major integrated company with a focus on the downstream PV project business with the aim of generating NT$ 90 billion to NT$ 100 billion in revenue (US$3 billion to US$3.4 billion) per annum within five years of the merger, equating to over 3 times 2017 combined earnings.
The reports noted that government funding would be around NT$4 billion, due to rules.
PV Tech recently highlighted that 2017 revenue of Gintech was around NT$ 14.3 billion (US$483.7 million), while NSP had revenue of NT$ 10.289 billion (US$348.2 million) and Solartech revenue was around NT$6,282 million (US$212.6 million).