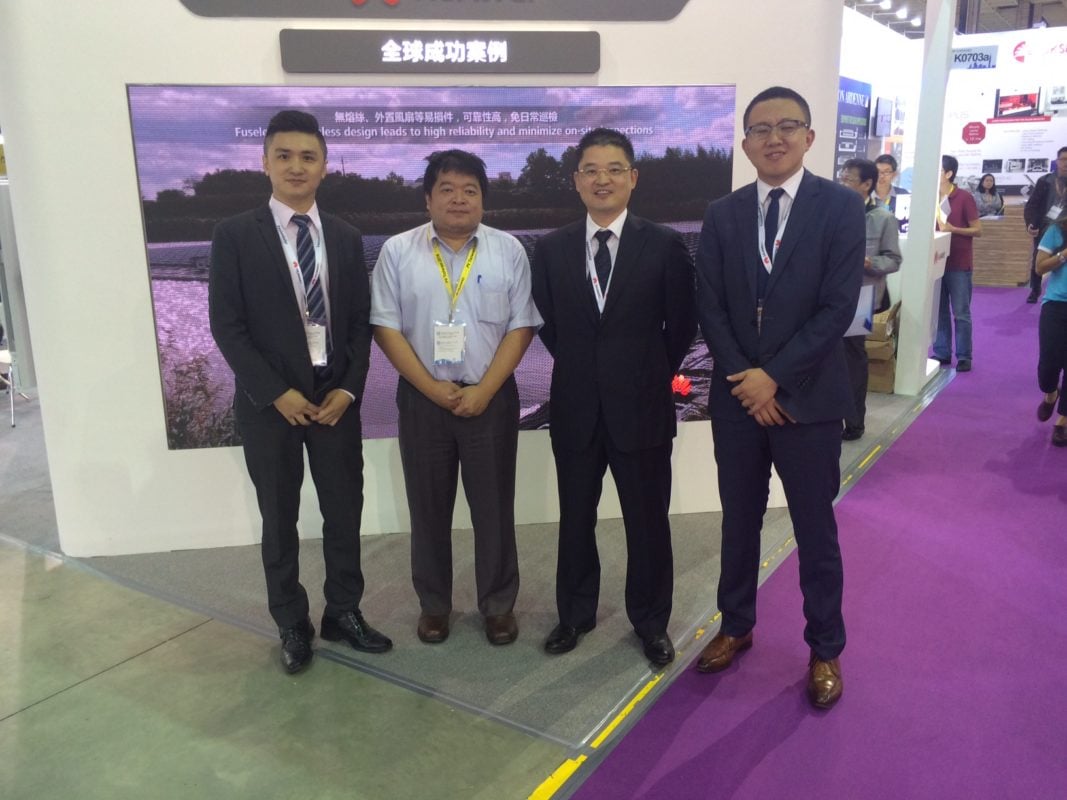 Taiwan's plans to release uncultivable land including 'sinking land' for large-scale solar PV projects will require both unique and robust solar equipment, according to delegates at the PV Taiwan exhibition.
As a small island with limited land space, the government has been forced to focus on allocating non-agricultural land for its 20GW solar ambitions, much of which is close to the seaside where soil has become too salty for farming. Meanwhile, so-called 'sinking land', where groundwater has been withdrawn to the extent that the land is liable to sink in various locations, is also being released.
Kai Tan, director of Taiwan-based developer and EPC New Green Power (NGP), which was one of the first companies to complete a solar project on sinking land in Taiwan, told PV Tech that there are two major issues. Firstly, most solar farms tend to involve screws or cement for securing the plant, but sinking land is subject to extreme flooding from typhoons and every year a few points on the project land can start to sink, causing unbalance in the structure.
As a result, Tan said that EPCs in Taiwan have to design a completely new structure to overcome the sinking land as well in addition to using robust equipment. He also said maintenance becomes very important in this kind of setting and therefore NGP use inverters from China-based manufacturer Huawei that have a 25-year lifetime and do not have fans or fuses, which saves time on O&M in an already harsh environment.
The second major issue is land ownership as land is historically divided into very small chunks in Taiwan and therefore to build a large-scale project can involve negotiating with dozens of separate landowners.
Despite all these challenges, Shawn Chuang, country manager for the Huawei Smart PV Asia Pacific business, said that this land can see intense competition amongst PV developers as the government has specified its target and owners of such land have many people approaching them with offers.
Eric Wang, sales director for Huawei Asia Pacific, added: "The environment in Taiwan projects is not good so you must have a high quality and highly reliable inverter, panel, construction – everything. That is the requirement."
He said that mainland China is experiencing similar issues in the Datong area of Shanxi province, where extensive coal mining is causing land to sink. As a result, China decided to install 1GW of solar in this area and Huawei has supplied inverters to 50% of this capacity, giving it strong experience in this kind of location.
Temperatures, sea proximity and typhoons also mean the solar products in Taiwan should have IP65 standards, said Wang. The IP65 guarantees protection from water spray in any direction as well as dust ingress.