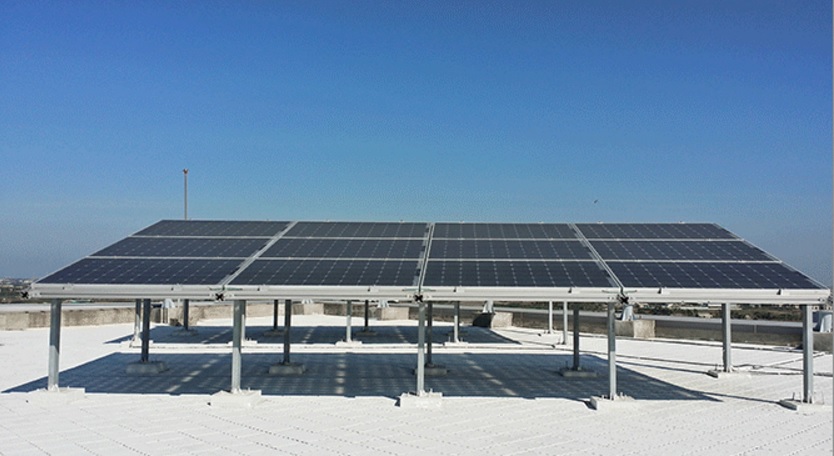 United Renewable Energy Co., Ltd. (URE), the planned name for three of Taiwan's merchant solar cell and module producers, Gintech Energy Corp, Neo Solar Power (NSP) and Solartech Energy are still evaluating the commercial rationale of establishing a US-based PV manufacturing plant, post the merger, which is being targeted for October 1, 2018.

Speaking to PV Tech at Neo Solar Power's (NSP) headquarters in Hsin Chu, Taiwan, Andy Shen, NSP's president confirmed that the establishment of a US manufacturing plant remained a possibility, but noted that it would considered in-line with downstream partnerships in the US, similar to the approach of leading 'Silicon Module Super League' (SMSL) member, JinkoSolar.
"At the moment, this is still our plan. We would expect to work with some local partners and customers." With all the recent fanfare, only one downstream [US] player and one Chinese manufacturer plan to setup a smaller than originally planned production plant. "Now that kind of plan is what we should be looking into, compared to blindly go there, pick the ground and then starting to look for customers. So we want something with a similar structure on a similar scale in partnership because it is more about what happens after the establishment of a plant," noted Shen.
Shen also highlighted that NSP already had downstream project development partnerships in the US, such as with Green Sky, primarily in the commercial and industrial (C&I) market for customers such as Walmart, Target and Amazon.

Shen also highlighted that post the URE merger the company would have an in-house solar cell capacity of around 5GW as well as approximately 3GW of module assembly capacity. Not all of the capacity is based in Taiwan. NSP themselves have around 700MW of production in Taiwan.

In the downstream sector URE would have around 1GW of capable systems business, which would be a key part of supporting the Taiwanese government's plans to install 20GW of PV in the country by 2025, as nuclear power is closed down.