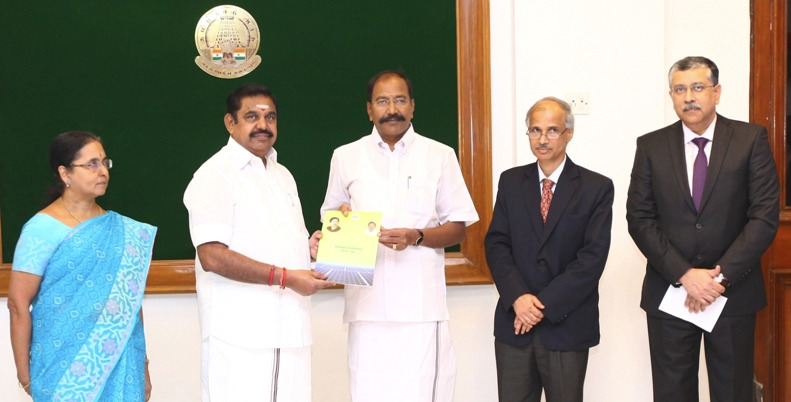 The Indian state of Tamil Nadu is planning to be an international climate leader for emerging economies by 2023 through its new target of 9GW of solar PV by that year.
The 'Tamil Nadu Solar Energy Policy – 2019', posted by The Tamil Nadu Energy Development Agency (TEDA), stated that of the 9GW, 40% will be earmarked for the consumer category of solar systems, a category that will be exempted for electricity tax for two years from 4 February 2019.
Additional incentives may be given to farmers to promote use of solar in the agricultural sector, along with further support for multiple uses of single pieces of land, with co-location of solar projects, crops and water conservation, for example.
The state government will also promote manufacturing of solar cells, inverters, mounting structures and batteries among other relevant components.
The latest report from consultancy firm Bridge to India stated that it expects more than 75% of solar capacity coming online in 2019 to come up in Rajasthan (over 2GW), Andhra Pradesh (1,950MW), Tamil Nadu (1,872MW) and Karnataka (1,555MW).
Tamil Nadu also had the second highest capacity of rooftop solar in the 12-month period up to September 2018, according to Bridge to India.
Meanwhile, the consultancy forecast that almost all the new 2.3GW of wind capacity for 2019 will be coming come up in Tamil Nadu and Gujarat.
The new solar policy stated: "Achieving the solar energy target for 2023 requires new policy instruments and solar energy programs, especially so for the consumer category. Enhanced grid penetration of solar energy requires smart grid management and energy storage solutions."
The document stated that Tamil Nadu is one of the most urbanised and industrial states of India and that a continuous increase in energy demand from all sectors is expected in the years to come.