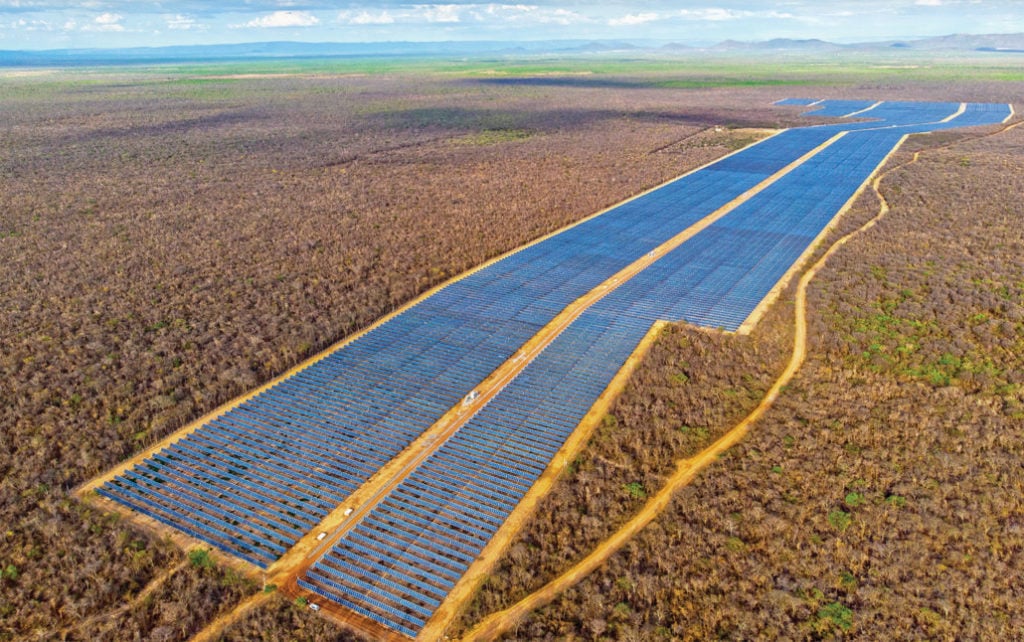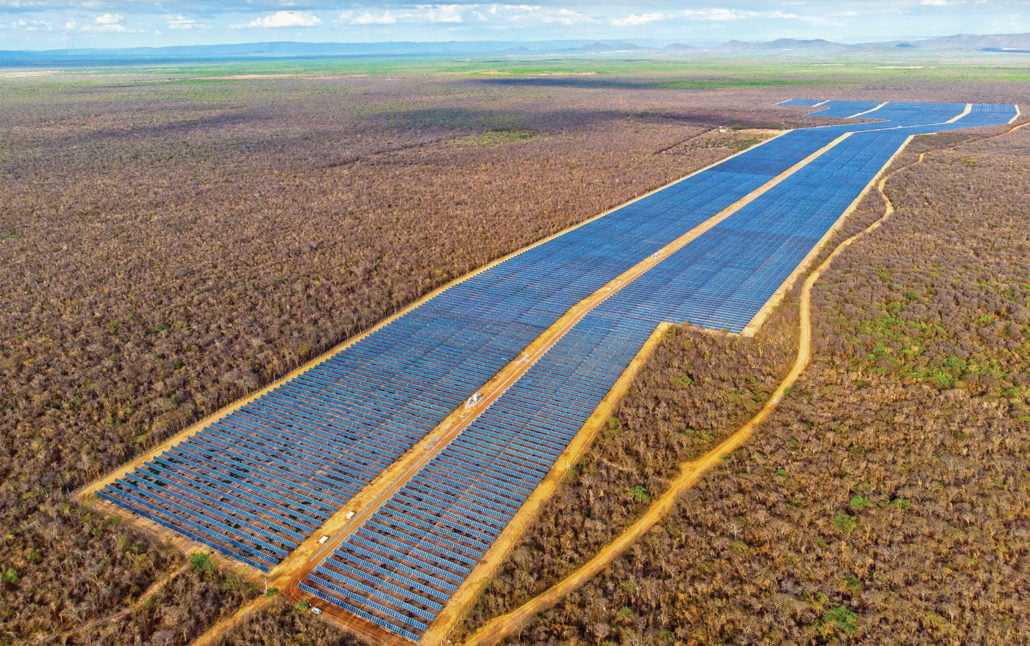 The Brazilian solar market is booming, with significant capacity additions planned for utility-scale solar over the next few years as it overtakes historically dominant wind power. Solar is now outperforming wind in national auctions for the first time, with 2.5GW expected to come online this year compared with 2.4GW of wind. In many cases, however, a key hurdle remains – project finance.
Developers looking to establish projects in the country should be aware of two key financing sources – state owned development banks and commercial banks. Other factors such as the growth of the free market and currency differences are also shaping the Brazilian market. PV Tech Premium spoke with analysts, companies and banks in Brazil to explore the options available to solar companies when it comes to getting their projects financed.
Project financing from development banks
Utility-scale project finance in Brazil typically comes from either state development banks or commercial banks. The former is the most competitive but has conditions attached and a limited budget. The latter are a crowded market, with the fervour around the Brazilian market resulting in stiff competition for loans.
When it comes to development banks, there are a few different options. Some cover specific regions – such as BDMG that provides finance solely for the solar-rich state of Minas Gerais or BNB for the Northeast of Brazil – while others like BNDES cover the whole country.
But their budgets come from the central government on annual basis, and they cannot accommodate all of the demand for loans they receive, says Camila Ramos, managing director of Clean Energy Latin America (CELA), which has been working with development banks and solar companies to ease this bottleneck.
There are also long lead times for development bank financing and the funds are never distributed before construction starts, meaning developers will need a bridge loan or existing capital to get projects off the ground, says Ramos.
In addition, development banks are bound by certain limitations. For example, they usually cannot finance imported equipment – excluding modules – so only local components of a project will get support. This means that developers will often opt for dual financing: development banks for local components and commercial banks for any imported aspects of the project, Ramos explains.
The exclusion of modules from this condition has proved extremely beneficial to the solar sector, however. A BNDES spokesperson told PV Tech Premium how "a significant change occurred in 2020, when we updated our conditions regarding PV equipment that allowed us to finance PV systems with imported modules."
And this is borne out in the numbers. From 2017-2018, BNDES approved 516MW of PV projects. In 2019, it approved none. After the rule change in 2020, it approved 663MW in a single year, and in 2021 it went even higher approving more than 700MW of projects.
"BNDES can leverage up to 80% of a project that applies for financing" and assesses "environmental permits, regulator authorisation, equipment and construction contracts, and energy commercialisation strategy" when making decisions, BNDES tells PV Tech Premium.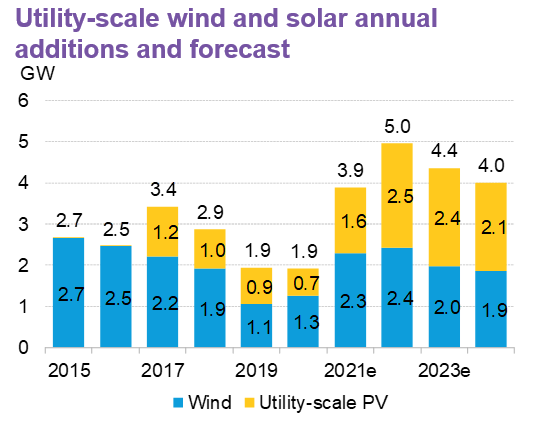 Commercial banks a viable but competitive option
Meanwhile, commercial banks are a major source of finance but offer less attractive rates than development banks and are in high demand, although they do not come with the same number of limitations as state-run institutions.
Competition for financing from commercial banks is fierce, however, and the market is dominated by large-scale power producers, meaning it can be hard to access capital, says Martin Vogt, CEO of MPC Energy Solutions, an independent power production (IPP) with projects across Latin America. MPC is not active in Brazil in part because of "massive competition", preferring to focus on other Latin American markets.
Axel Holmberg, senior vice president of business development in Latin America for Scatec, which sees Brazil as a key market given its size, solar resources and industrial activity, agrees that it can be hard to access finance from commercial banks in Brazil given the number of companies vying for funding. That said, Scatec has recently announced its plans to build a 532MW solar PV project in the Brazilian state of Rio Grande do Norte through a US$320 million investment.
Other considerations
It is crucial to note that the unregulated market, or free market, is growing quickly in Brazil. "Brazil has been shifting [ …] from the regulated market, based in long term PPAs with distribution companies, to corporate PPAs in the unregulated market", says BNDES.
Ramos says solar PV is benefiting from this trend as it is currently one of the most competitive sources of energy production, leading the expansion in the unregulated market as companies in Brazil look to ensure power supply from generators via bilateral agreements in a country with high energy needs and insecure supply.
Another financial factor to be aware of when it comes to project financing in Brazil is whether agreements are made in US dollars or Brazilian real. Signing agreements in real can open companies up to risk through fluctuations and regulatory uncertainly, with the dollar being a much more stable bet, say Vogt and Holmberg.
PPAs in the regulated market are always in Brazilian real. And while there is a chunk of PPAs done on the free market in dollars, a recent piece of legislation has formalised the practice, with Ramos expecting increasing numbers of private PPAs to be signed in dollars moving forward.
PV Tech will be taking a more in depth look at the Brazilian solar market in the next edition of PV Tech Power due to come out this month, with expert insights from analysts, trade bodies and companies working in the country's solar sector.