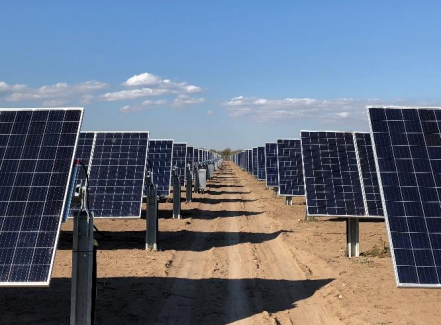 Clean energy developer Total Eren has inaugurated a 30MW solar PV plant in the San Luis Province of Argentina.
The Caldenes del Oeste plant, the company's first project in Argentina, is located on national highway 16 (RN 16) and Camino a Pescadores and uses 92,394 modules of 325Wp rating from Chinese firm BYD. It will produce energy to meet the equivalent demands of 17,000 homes.
The nearly US$30 million project was selected in Round 1.5 of the Argentina's RenovAr programme, a bidding process launched by the Argentinian government in 2016 to promote deployment of renewable energy.
Fabienne Demol, EVP and global head of Business Development of Total Eren, commented: "We are very proud to deliver our first solar photovoltaic power plant in Argentina, a country in which our teams have managed to develop a portfolio of nearly 180MWp in solar and wind-based energy assets in less than two years. I would like to thank our excellent teams and partners for their work in developing this project".
Martín Parodi, managing director of Total Eren Argentina, added: "We are proud to have developed the first operational solar farm for the RenovAr programme."
Total Eren has a diversified portfolio of wind, solar and hydroelectric assets representing an installed capacity of more than 1GW in operation or under construction worldwide.