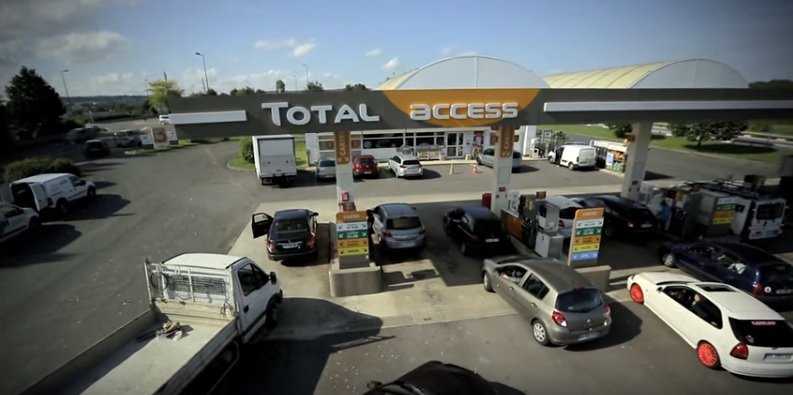 French oil company Total S.A plans to install solar panels from subsidiary, SunPower on 5,000 of its global service stations, equating to around 200MW on solar capacity.
The projects are to be completed within the next five years at a cost of around US$300 million, according to total and produce enough electricity to power a city of 200,000 people. Each service station is expected to generate on average around 45MWh per annum.
"The project is fully aligned with Total's ambition of becoming the responsible energy major and its commitment to developing solar power. It will reduce our carbon emissions by 100,000 tons per year and cut our electricity bill by $40 million per year," said Philippe Sauquet, President of Gas, Renewables & Power at Total. "The panels will be supplied by our affiliate SunPower, which offers the world's most efficient solar technology. This project demonstrates Total's confidence in SunPower, especially its ability to bring our customers competitive, clean energy."
SunPower's management had highlighted in its recent third quarter earnings call that Total had signed a four-year 200MW panel supply agreement with SunPower that included 150MW of its mid-performance E-Series panels, with an option to purchase a further 50MW of its new outsourced multicrystalline cell-based P-Series panels.
Importantly to SunPower, which reported continued losses in the quarter and expected losses through 2017, Total has made an industry rare US$90 million prepayment on the supply contract.
SunPower is also cutting production of its E-Series panels due to industry overcapacity and plummeting prices in the third quarter of 2016 that reached around a 25% decline, although pricing stability in the seasonally strong fourth quarter are expected slow the declines.
The service station solar installations were said to include 800 facilities in France, although none in the UK. However, Total confirmed to PV Tech that service stations across Africa would be the main recipients, accounting for around 50% of the installs. Europe would account for more than 30% of installs and the remaining service stations were spread across the Middle East, Asia Pacific and the Americas, according to Total.