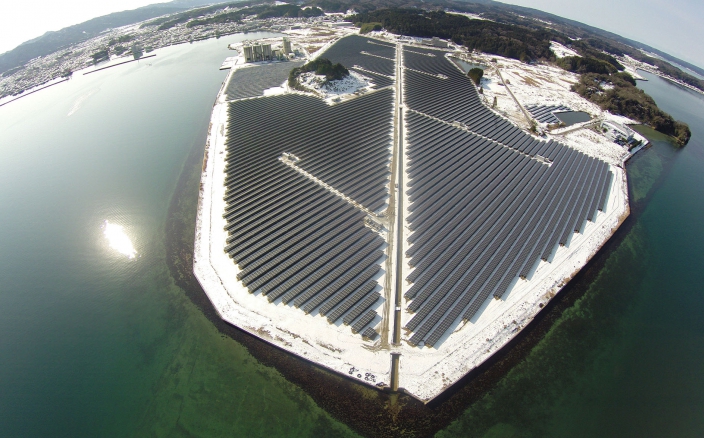 Total Solar has connected its second Japanese project to date, a 25MW plant it started building in the Iwate prefecture two years ago.
The Miyako farm, on the northeast coast of the island of Honshu, has marked its commercial launch and is expected to supply enough power to meet the needs of 8,000 homes.
The installation, Total Solar explained, features close to 77,000 high-efficiency panels from SunPower. It complies with Japan's anti-earthquake construction standards, the firm added.
Control of the project remains equally split between Total Solar and utility Chubu Electric Power, a shared ownership approach the firm followed with its first PV farm in Japan.
Operational since March 2017, the 25MW Nanao plant in the Ishikawa prefecture is co-owned between corporate ISA Group (50%), Total (25%) and SunPower (25%).
Total Solar – the solar subsidiary of French oil and gas giant Total – is also active outside Japan, with projects at various stages in Chile, South Africa and California.
The utility-scale newcomer finds Japan's PV in a state of flux, with experts predicting large-scale projects could flounder as the country shifts from feed-in tariffs to auctions.
As noted by analysts, deployment in the Asian state is constrained by grid congestion, land scarcity and some of the highest LCOEs seen in G20 countries.