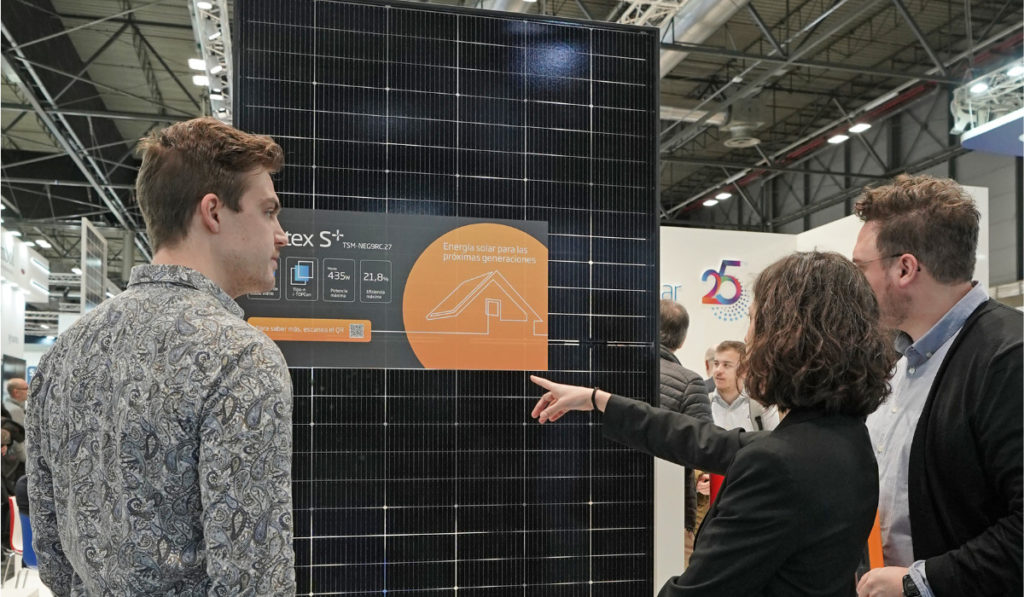 Solar manufacturer Trina Solar has launched a new Vertex S+ rooftop PV module series using n-type i-TOPCon cells.
The company is offering two versions of the panel, including a monofacial module with a white backsheet and a bifacial module with a transparent backsheet. The monofacial module boasts up to 445Wp and reaches 22.3% efficiency, while the bifacial module features a front-side power of 435Wp at 21.8% efficiency.
By using the n-type i-TOPCon cells, the module can generate about 10% extra energy over 30 years compared to its p-type peers. Trina Solar added that n-type cells have a 50% lower initial degradation and an 11% lower annual power attenuation. Therefore, the product will have a higher energy yield over the module's lifetime and improved reliability.
Both versions feature a surface area of just under two square meters and a black aluminium frame weighing 21.1kg. When it comes to installation, the products allow a variety of mounting methods, including short-side and long-side clamping, crossed beam, shared rail and slide-in mounting.
Trina Solar has started producing the new products in its Suqian factory. It provides a 25-year product warranty and a 30-year performance warranty.