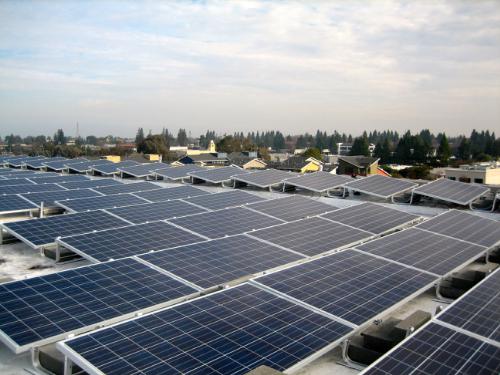 Integrated PV module manufacturer Trina Solar will divide its downstream project development business to two separate entities.
The company announced this morning that it will split its System Business Unit (SBU) into a division focusing on China and another for international projects.
Trina Solar, one of a handful of module makers dubbed the 'super league' with multiple gigawatts of production capacity, said it also wants to become a top player in the downstream business.
The company's China SBU will focus on ground-mounted projects, from development and sales to engineering, procurement and construction (EPC) and operations and maintenance (O&M). The international segment will focus on developing projects, Trina Solar said today.
Some restructuring of the executive board has taken place to facilitate the changes, with company vice president Jiqing Gao appointed head of the Chinese division. The head of the previously existing global SBU, Qi Lin, who was also the overall group's vice president, has resigned. Trina Solar's CEO Jifan Gao thanked Lin for his contribution to the company and wished him well in future endeavours.
Trina Solar said Jiqing Gao – who is Jifan's brother according – had experience in areas of the business including manufacturing quality management from his previous roles in various departments of the company, including serving as vice president of the global SBU under Qi Lin.
In what has been a busy recent period for Trina Solar, company president Jifan Gao proposed a management buyout of the company in a week in which it also set a new mono-crystalline silicon cell efficiency record and exited the EU- China minimum import price (MIP) undertaking.
Commenting on today's announcement, Jifan Gao said that the China and international downstream businesses were both "strategically important" yet "very different".
"I believe that the new structure will lay a strong foundation for sustainable growth for our downstream business," Gao said.