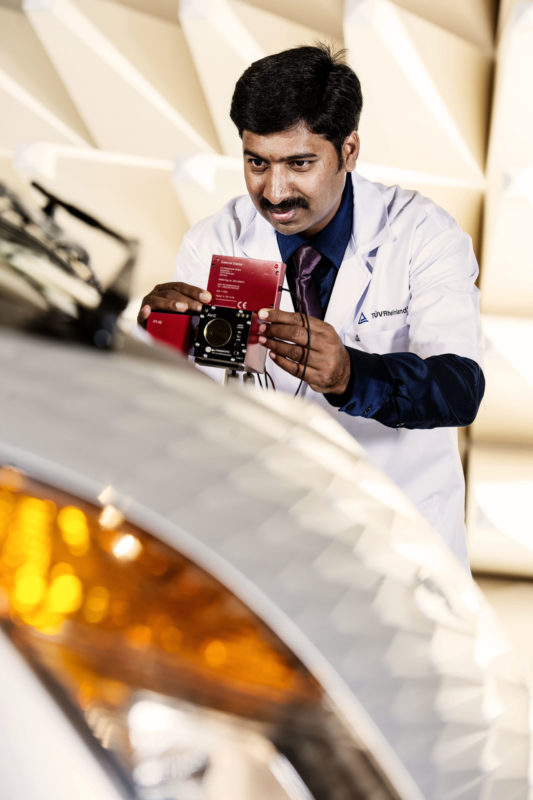 TUV Rheinland India, a subsidiary of the TUV Rheinland Group has opened a new €2.5 million state-of-the-art laboratory at Electronic City in Bangalore, India to provide all testing services under one roof and dramatically reduce turnaround time and accelerate time-to-market for customers.
Growth in PV installations in India is expected to exceed 10GW in 2017 and a number of domestic PV manufacturers are expanding solar cell and module capacity to support India's ambitious plans.
"TUV Rheinland's services have created a lot of demand in India, where the market is constantly looking for safer products. Quality is another key element that consumers consider when looking for value-for-money when it comes to products or services," said Thomas Fuhrmann, Managing Director, TUV Rheinland India. "Major markets like the US and the European Union have stringent mandatory regulations when it comes to the quality and safety of products. The Indian government is also moving in the right direction by initiating mandatory BIS regulation for local manufacturers. And, with our new facility, TUV Rheinland will be there to help every step of the way," added Fuhrmann.
TUV Rheinland said that the 14,000 square metre facility in India is the first to combine state-of-the-art laboratories under a single roof. The laboratories include the photovoltaic lab, material testing lab, electrical safety lab, medical lab, battery testing lab and the softlines testing lab.
Key capabilities include X-ray equipment testing, vibration and shock test, wet test and energy efficiency testing. There is a calibration lab for Electromagnetic Interference and Electromagnetic Compatibility testing and measuring equipment, according to TUV Rheinland.
"Since its inception, TUV Rheinland has been on a continuous growth path with a view to providing the latest and best global practices to our customers in India. The setting up of this extensive, brand new facility in Bangalore is more than a milestone for our company; it is yet another initiative designed to meet the growing demands of our customers," said Dr. Michael Fubi, CEO, TUV Rheinland Group.