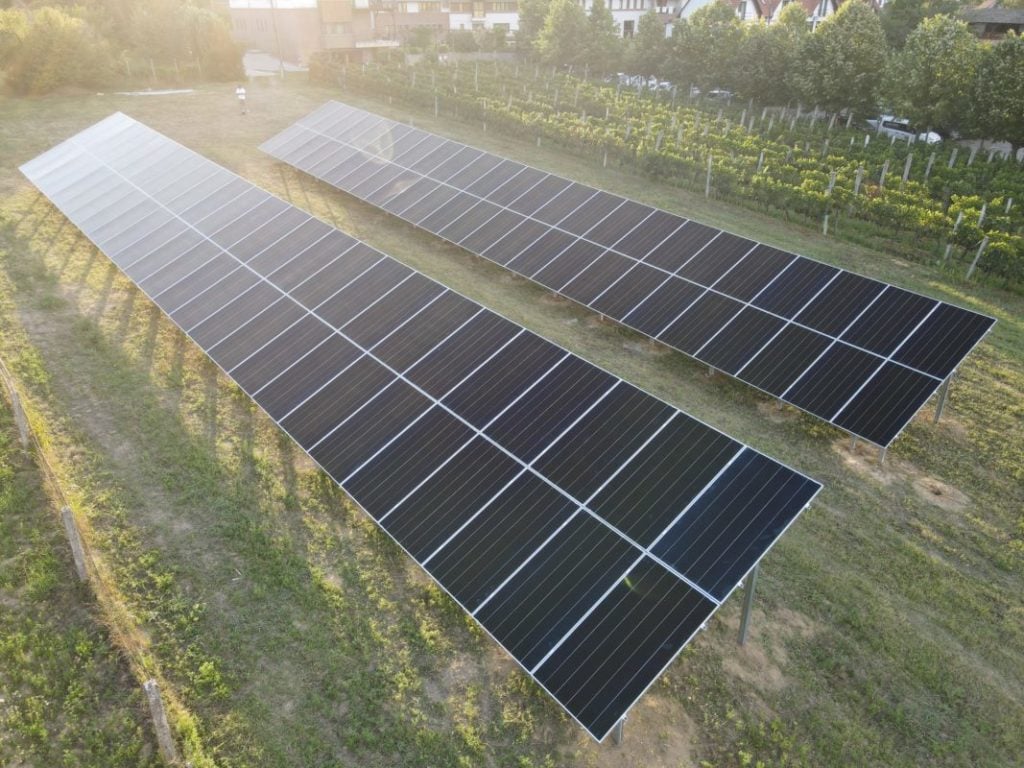 TW Solar's Terra range of shingled PV modules aims to provide end users with a sustainable solution that combines reduced risk of micro-cracks with excellent performance in harsh conditions.
A globally recognized, integrated company in the PV industry chain, TW Solar's silicon and cell shipments have ranked first in the world over several consecutive years, its annual production capacity for high-purity crystalline silicon in 2022 reaching 230,000 tonnes, with capacity for solar cells standing at 70GW, a figure the company plans to increase to 80GW in 2023.
In terms of TW Solar modules, analysts have indicated that one in seven European households installing residential PV panels are now choosing its Terra products.
Comprising Terra-5K, Terra-5E, Terra-5C and Terra-S6 options, the module line has been deployed at rooftop, commercial and utility-scale sites across Europe and Asia, as the company continues to ramp up production to meet demand.
The Terra modules are manufactured by connecting cells with adhesives, forming a power generation array through multiple series and parallel connections that result in a high-density layout to ensure optimal performance in power and efficiency.
The conductive adhesive interconnection method adopted by the shingled technology gives the modules ultra-high flexibility, reducing the risk of micro-cracks, the conductive gel absorbing the stress generated during the modules' compression process, leading to fewer hidden cell cracks occurring during transportation or installation.
High latitude suitability
Thanks to the complete parallel circuit design, module power loss is reduced when shading occurs, meaning the product is particularly suitable for high-latitude and land-intensive areas that tend to have more shade.
"The modules have higher resilience with a better shadow management system and they have a more advanced appearance," commented Chen Xun, CEO of Austria-based international supply chain management firm Minlea, which has deployed the Terra-5K product. "They are ideal for private roof installations in central and western Europe. People here care more about the quality and appearance of the product and are not so concerned about the price/performance ratio."
Lijuan Huang, sales director for western and northern Europe for C&D Clean Energy, added that her clients have chosen 166 x 60 full black, 5C monofacial and bifacial shingled modules.
"They are attractive for small sized modules, more aesthetically pleasing than regular PERC modules. They perform well and deliver the desired power for a large 550W module. Smaller modules are more practical for households in Europe. For larger modules, my clients mainly use roofing and floor installations for industrial and commercial roofs. The Terra modules have lived up to expectations and clients are very satisfied with their quality."
Sustainability benefits
In order to reduce the carbon footprint during manufacturing, TW Solar uses flexible adhesive technology that allows modules to incorporate thinner cells and be compatible with wafers as thin as 90μm, resulting in a 40% reduction in silicon use compared with other products on the market.
The electrically conductive adhesive used to connect cells replaces solder ribbons, which are made with heavy metals such as tin and lead that can have a negative impact on the environment. The main film and layer of the Terra panel's backsheet are made of fluorine-free materials to reduce pollution.
The Terra modules have been awarded carbon footprint certification (ECS) by French testing body Certisolis, required by the French authorities for all products entering the country for use in projects of over 100kW.
Sleek design
Thanks to thermal laser separation technology, the structure of the Terra panel is optimised, reducing cell spacing to increase the light-receiving area.
The attractive appearance of the modules has also proven popular with customers. With no solder ribbon, all Terra 5K and 5E panels feature dark glass and black frames, backsheets and busbars to enhance their integration with roofs.
"The Terra full-black shingled module can be viewed as both a power generating and aesthetically pleasing product," commented Yecheng Guo, general manager at Oss Energie. "It not only has a practical value, but also enhances the architectural appearance, making it an important part of the overall aesthetics of a building.
The shingled module is an ideal choice if you have large roofs or flat areas. Like a mirror, it presents a black reflection effect, improving the appearance of the whole wall or roof."
'Better results than with any other panel'
Martin Zhelev, COO at Zhelev Commerce, a company which has used the 5E monofacial module for roof installations and the S6 bifacial module for ground-mount PV systems, added: "The shingled technology provides great benefits in partially shaded areas, low point resistance and hot spots. TW Solar's shingled modules have exceeded expectations in real world conditions and we have seen better results than with any previous panels. Our clients are all delighted with their investment, even if we factor in the slightly higher price of the Terra range."
With a power output of up to 415W and an efficiency of 22.4%, the Terra modules have a 25- or 30-year warranty for linear power output and a first-year degradation of less than 2%.
TW Solar recently secured a new 100MW supply deal with Minlea, representing a significant milestone in the ongoing success of its products in the European market. The company is also poised to launch the Terra-N, the first n-type product in the Terra portfolio.