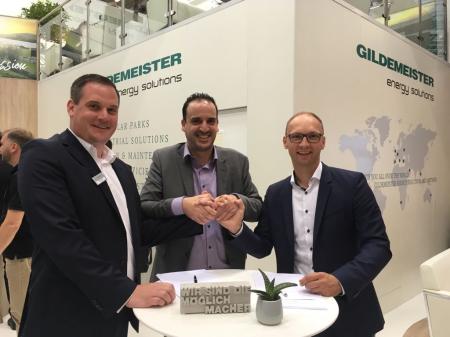 Dubai-based industrial conglomerate Al Shirawi Group has formed a joint venture with German firm Gildemeister Energy Solutions GmbH for utility-scale solar solutions in the UAE.
The joint venture will also focus on rooftop solar applications, storage and e-mobile technology.
Navin Valrani, CEO, engineering services and education, Al Shirawi Group, said: "In the past decade, the UAE has secured a prominent place in the international solar energy industry having developed several world-class solar projects. As a local private business, we felt it's an opportune time to lend our support for intensifying the efforts in this field."
Al Shirawi Group of Companies consists of 34 companies operating across nine business areas: printing and packaging, oil and gas, logistics, heavy equipment, manufacturing, electronics, engineering services, trading and online media and publishing.