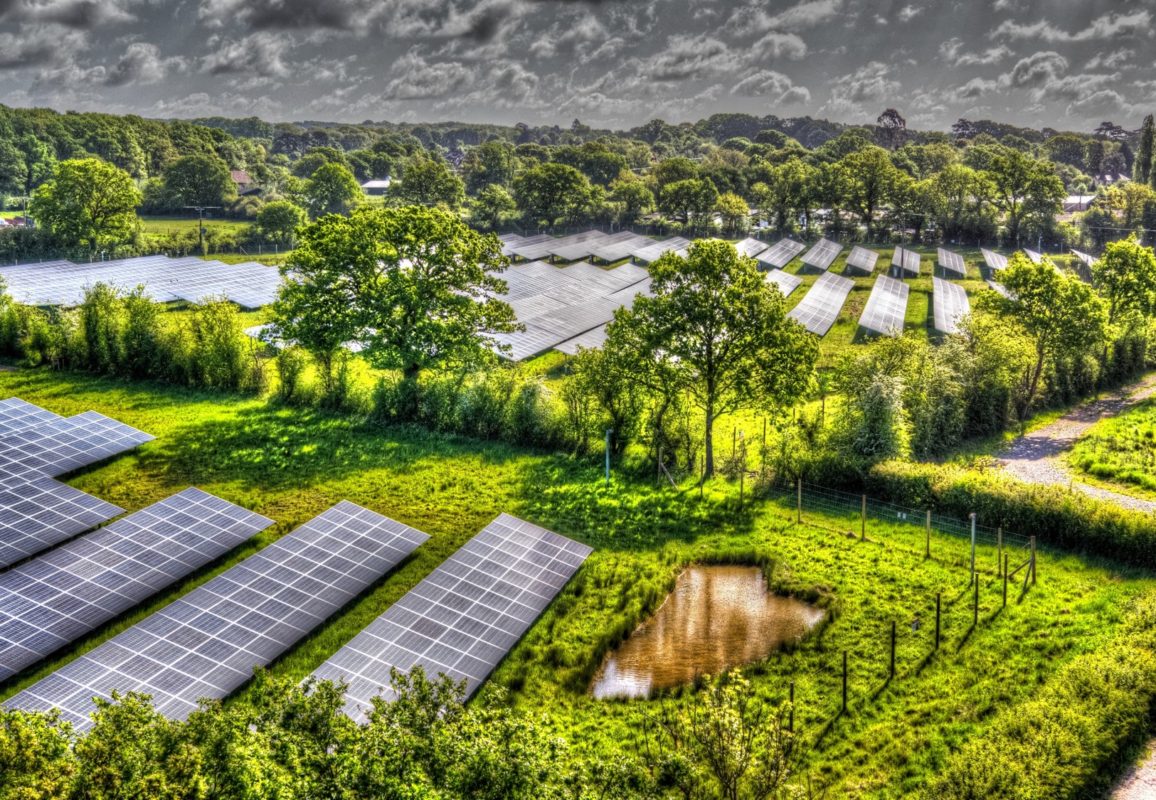 NextEnergy Solar Fund (NESF), one of the UK's largest solar investors, has completed what it claims to be first subsidy-free solar farm connected by a listed investment firm in the country.
NESF today confirmed that it energised the 5.4MW Hall Farm II project on 5 August 2019, the company's first project to be completed without support of subsidies.
The investor said that the development gave it "industry leadership in this space", with the company having already started construction on a much larger, 50MW subsidy-free site. That project, located on the border of Bedfordshire and Cambridgeshire, is scheduled to complete before the end of this financial year.
"These achievements are notable as they demonstrate the economic case for subsidy-free solar PV assets in the UK compared to other energy generation technologies, many of which still require extensive and expensive subsidies," the company said.
Hall Farm II is built adjacent to NESF's existing Hall Farm solar array and, as such, benefitted from an oversized planning application and existing grid infrastructure, the fund said, helping with project economics.
NESF, which holds around 705MW of generation capacity, first publicly targeted subsidy-free solar in the UK last June, before boosting its pipeline of subsidy-free prospects to around 470MW before the turn of the year.
The announcement came within NESF's interim results for the six-months ended 30 September 2019, a period which saw electricity generation surge some 5% ahead of expectations on the back of higher than forecast irradiation.