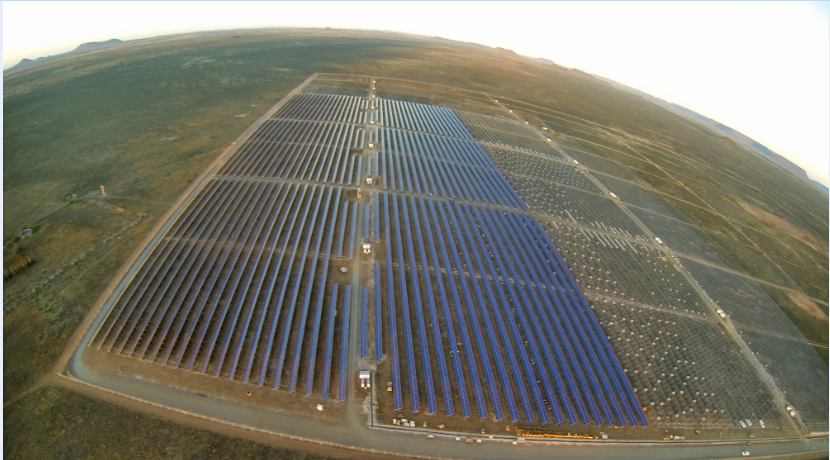 National renewable energy targets from nearly 200 United Nations member states will be assessed at the UN Environment Assembly (UNEA) in May as part of the Paris Agreement on climate action.
The UNEA is the world's highest-level decision-making body on the environment and will culminate in resolutions to support the Paris climate deal that was agreed in December. With implementation high on the agenda, the conference is an opportunity for solar to stake its claim.
UN member states submitted climate plans, known as Intended Nationally Determined Contributions (INDCs), in the build up to the Paris Climate Summit in December outlining their commitments to boost clean energy development and reduce greenhouse gas emissions.
The INDCs are designed to make it possible to track progress and achieve a collective ambition level sufficient to limit global warming to below 2°C relative to pre-industrial levels.
Several countries have specifically cited the use of solar in their pledges. Morocco is targeting 14% of its electricity to come from solar by 2020, Nigeria has set a goal of 13GW by 2030 with Turkey setting a 10GW target in the same timeframe.
"It's changed from 'if' to 'when'," Sean kidney, chief executive of the Climate Bonds Initiative told PV Tech Power recently. "It's a clear message to the world that this transition is happening. Yes the detail is still a bit fudgy but when you get 187 nations putting forward climate change plans, that's pretty damn amazing."
Numerous other pledges around emission reduction and renewable energy contributions have been made in key emerging solar markets such as Mexico, Brazil, India and Indonesia. Almost all the near-200 countries that participate in the UN climate process have made pledges.
A range of leading international clean technology companies will participate at UNEA from 23-27 May as part of the Sustainable Innovation Expo 2016 (SIE16) to showcase clean tech solutions that countries can adopt to achieve their INDCs.
SIE16 is organised by Climate Action in partnership with the UN Environment Programme and will include up to twenty-five companies as part of the official UNEA agenda.
The meeting will be attended by heads of state, ministers of environment, energy and agriculture as well and heads of UN agencies and major development banks.
For further information about participating at UNEA 2016 click here. Climate Action and PV Tech's publisher Solar Media are both part of the Henley Media Group.