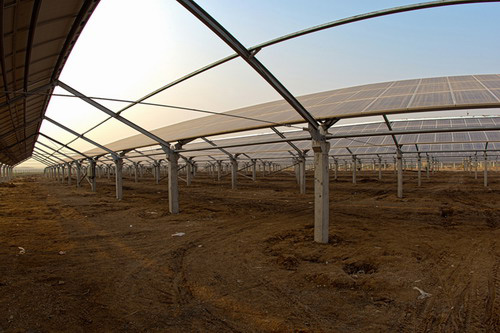 China-based PV energy provider United Photovoltaics Group is taking PV manufacturer and PV project developer Hareon Solar Technology to the China International Economic and Trade Arbitration Commission over failure to supply a total of 930MW of PV power plants under a previous agreement.
United PV had recently taken the unusual step of publically berating Hareon Solar over only completing a small percentage of the PV power plants and claiming that efforts to obtain any updated information on around 900MW of PV power plants had proved impossible and threatened legal action.
As a result, the company has filed a HK$700 million (US$89.8 million) claim against Hareon Solar to return the deposit and interest on a deal that could have earned Hareon Solar around US$1.4 billion. United PV has also asked the court that the known PV power plant assets be secured.
United PV has primarily followed the route of acquiring completed and grid connected PV power plants from a number of third parties, rather than build the projects themselves.
The highly unusual developments come on the back of Hareon Solar's CTO, Cao Min and then Chairman and CEO, Huaijin Yang resigning and the company changing its auditor, all in the last few months.
Several senior executives of the company had also been fined by the China Securities Regulatory Commission after an investigation into a previous acquisition and shares issue that was not in compliance with stock market rules.
Hareon Solar has also been warned of being delisted from the Shanghai Stock Exchange (SSE) should the company report a fourth consecutive year of losses.
In response to media reports about United PV's recent issues with Hareon Solar, the company issued a financial statement last week, denying that it was in breach and therefore liable to return the deposit, without providing any insight into 930MW of projects.