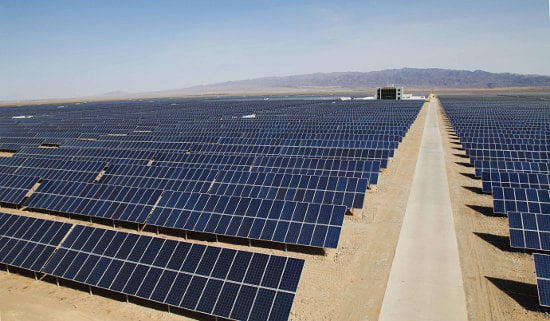 China-based PV energy provider (PVEP) United Photovoltaics Group has transferred its deal with Hareon Solar to build 930MW of PV power plants to third parties in exchange for recouping its initial deposit and interest and expenses, while dropping its case in an arbitration court.
United PV had sought updates from Hareon Solar regarding the building of the PV power plants but had claimed all efforts had failed and was forced to file for arbitration to recoup the HK$500 million (US$64 million approx) deposit plus interest.
The PVEP noted that it had signed a deed of assignment with Global High Growth Industries Fund Series SPC acting for and on behalf of China Huacai Finance Equity Investment Fund and Hareon Solar regarding the original power plant deal and the return of the deposit.
United PV said it had received an initial payment tranche of HK$150 million (US$19.2 million) with others to follow, which would conclude the deal and end all claims against Hareon Solar.
Hareon Solar has yet to make a public statement over the latest agreement or provide any details regarding the status and circumstances behind the PV power plant contracts failure.