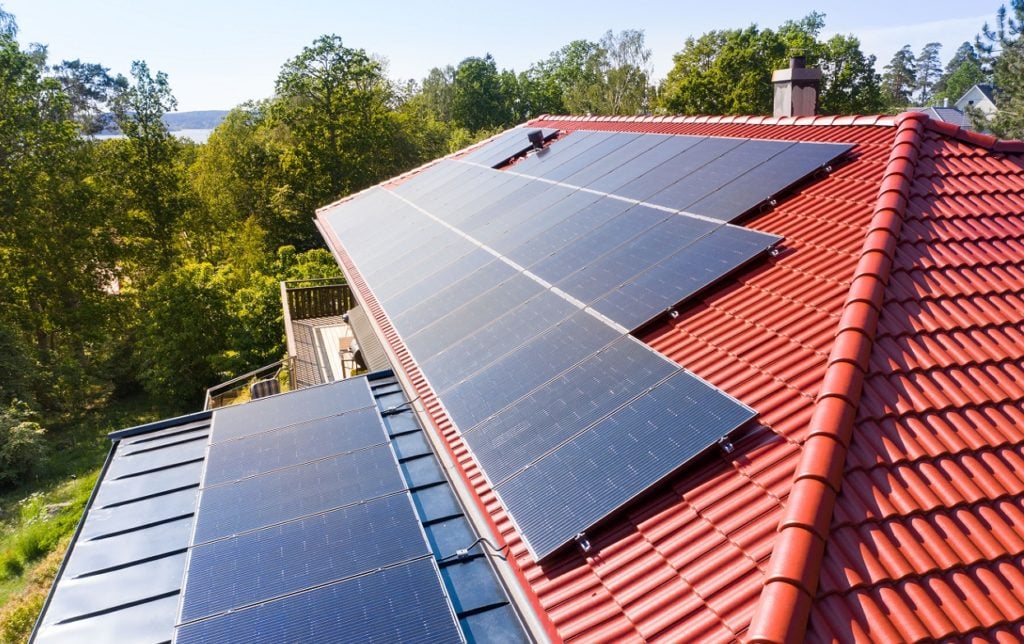 A coalition of 18 organisations has urged EU member states to require solar be installed on all new and renovated buildings, as well as existing non-residential buildings.
In a letter sent today to EU energy ministers and the European Parliament, signatories wrote that accelerating solar deployment on buildings is critical to support energy security for the upcoming winters and increase the resilience of Europe's energy system.
Earlier this year, the European Commission proposed an EU Solar Rooftop Initiative, as part of REPowerEU plans to reduce the continent's fossil gas dependency.
To maximise the potential of the initiative within the EU Energy Performance of Buildings Directive, the letter urges the inclusion of a requirement to install solar on all new buildings as well as those being renovated.
"This is a low-hanging fruit, no-regret solution, already adopted in several member states," said the letter, which was signed by trade body SolarPower Europe and can be read here.
Citing data from the European Joint Research Centre, the letter said that solar PV on buildings can deliver 25% of Europe's annual electricity demand, equal to the electricity consumption of Germany and Poland combined.
"The solution to lowering energy bills, ensuring energy security, and meeting our climate ambitions is right over our heads: rooftop solar," said Walburga Hemetsberger, CEO at SolarPower Europe.
"An ambitious solar requirement on all buildings will support the rapid roll-out of efficient, decarbonised solar buildings, while encouraging the expansion of the necessary green workforce."
To support the development of an on-site solar mandate, regulatory frameworks must reflect the value of solar energy compared to cumulated costs from retail electricity or gas, according to the organisations.
They said rooftop PV installers should be given adequate financial and technical support, while financing schemes should be made available to small and medium-sized enterprises and low-income households to reduce the capex investment for a solar system.
Currently, seven EU countries have a solar mandate on renovated buildings and nine have a mandate on new buildings, according to SolarPower Europe, which said in a press release: "Now is the time to make it an EU norm."