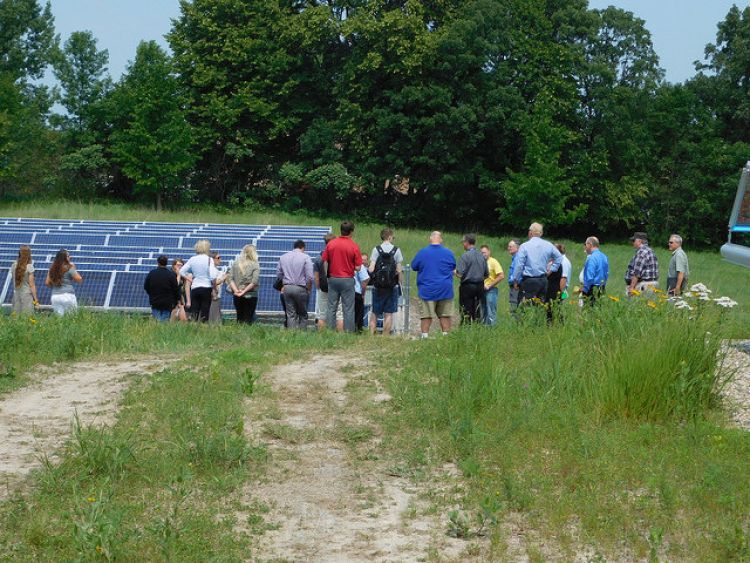 There has been much fanfare, and rightly so, after the signing of the Inflation Reduction Act (IRA) into law last week. PV manufacturers in the US have applauded the support and policy certainty the Act provides, with developers and EPCs also welcoming the tax incentives included, both parties agreeing that the IRA will help drive manufacturing and deployment in the US over the next decade.
One of many areas that has been overlooked in all this fervour, however, is the IRA's impact on community solar and other small-scale projects. And this is vitally important for the US' transition as community solar represents a mechanism of bringing greater access to solar PV to communities that may be either locked or priced out of typical means of acquiring clean energy.
Community solar can be defined as any PV project or purchasing programme "in which the benefits of a solar project flow to multiple customers such as individuals, businesses, non-profits and other groups", according to the US Department of Energy (DOE).
"Community solar can be a great option for people who are unable to install solar panels on their roofs because they don't own their homes, have insufficient solar resources or roof conditions to support a rooftop PV system," the DOE says.
Given this, and as part of our ongoing coverage of the IRA and its impacts on the US solar landscape, PV Tech Premium has examined the current state of community solar in the US and has broken down what the Act means for the sector moving forward, with insights from analysts and experts working in the community solar space.
How much community solar does the US have?
First though, it is important to understand the growth of community solar resources in the US. Ten years ago in 2012, there was just 44MW of community solar in the US. That number now stands at more than 2GW. And a recent report into community solar by researchers Wood Mackenzie forecast growth of at least 7GW in the next five years, with this likely to be revised upwards as more states enact supportive policies.
Indeed, community solar in the US is not evenly distributed, with certain states leading the pack when it comes to deployment and community solar support schemes. Here, New York State is the main frontrunner and singlehandedly has more than 1GW of community solar. In 2021, the state accounted for nearly half of all community solar installations in the US, making up around 500MW, according to the Solar Energy Industries Association (SEIA).
According to the DOE, just a third of US states have "enabling policies" for community solar, which the DOE said means they have "passed legislation that created a third-party market for community solar requiring project developers and utilities to follow certain regulations in order to enrol customers and develop community solar installations".
Local Solar for All (LSFA), a community solar advocacy organisation, said that in the US the "cleanest, lowest cost grid" requires 223GW more local solar by 2050 and that the resource would be essential in unlocking the full potential of renewable assets as well as diversifying the US' grid infrastructure and power system.
"Without better models, our traditional utility models will add hundreds of billions of dollars in unnecessary cost while leaving millions of jobs and billions of dollars of local economic development on the table," LSFA said.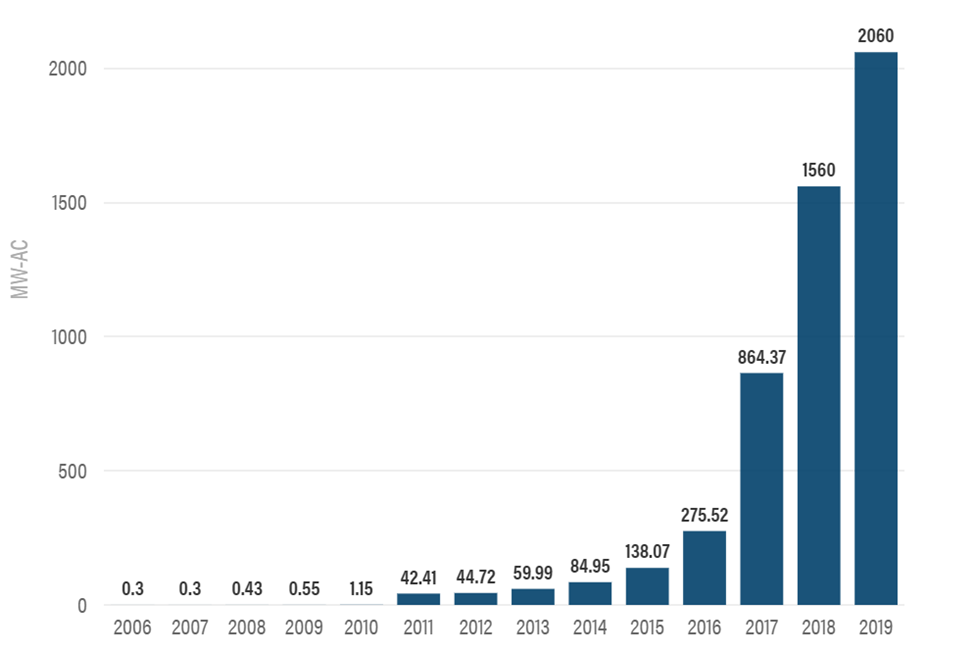 What the IRA means for community solar
The IRA will be a major boon for the community solar sector, analysts and experts told PV Tech Premium.
The Act extends the solar Investment Tax Credit (ITC) for another 10 years at a rate of 30% for commercial and residential solar systems that would "help accelerate community solar deployment" through lowering the capital costs of projects, according to SEIA.
Crucially, the solar investment tax credit (ITC) extension includes provisions such as low to moderate-income (LMI) bonus credits and the inclusion of interconnection costs, and US$7 billion in incentives for states to create or expand distributed solar programme.
Moreover, the IRA gives an "advanced manufacturing production credit" to promote the domestic production of PV cells and modules, which could help address module shortages and supply side constraints in the US solar market.
Jeff Cramer, president and CEO of Coalition for Community Solar Access (CCSA), told PV Tech Premium how the passing of the IRA would "unleash billions of dollars in private capital to build clean energy infrastructure across the country and lower energy bills for millions of Americans – especially those most in need".
"The Inflation Reduction Act will mobilise billions of dollars to boost domestic manufacturing of clean energy infrastructure and strengthen tax credits to help even more American communities access local solar projects," a LSFA spokesperson said following the IRA's passing.
"Ultimately, the Act will help to lower costs and increase customer bill savings. It will lower costs because the tax credit now includes interconnection costs, and it will increase customer bill savings by offering a bonus tax credit to provide access to LMI customers," Cramer said.
With utility-scale solar and PV manufacturing stealing much of the headline space following the IRA's passing, it is easy to forget the wide-ranging impact of the Act. While utility-scale projects will do most of the heavy lifting when it comes to the US transition, its is important to be aware and supportive of the role community solar will play, especially for low income communities who lack the means to install residential solar.
PV Tech will be taking a closer look at the US community solar sector in the upcoming edition of PV Tech Power (Number 32), which is due out in September. You can subscribe and access previous editions of the journal here.