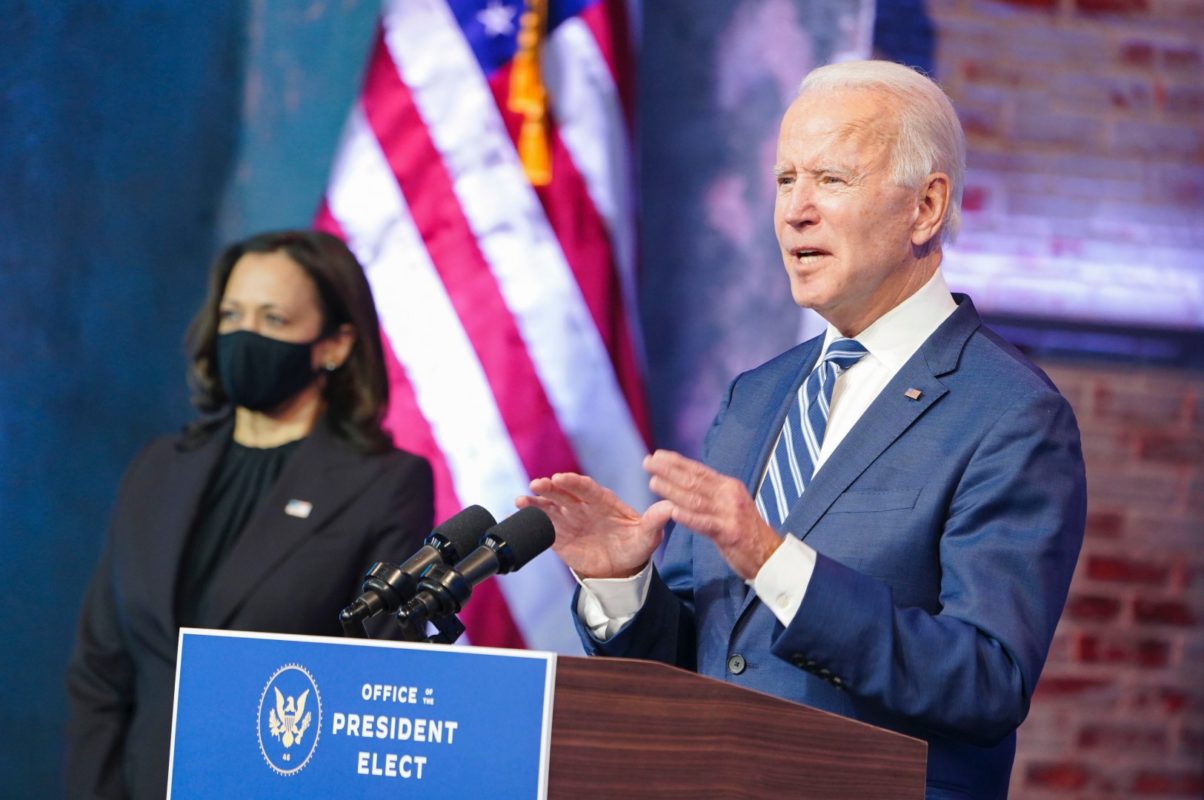 Welcome to PV Tech's live coverage of the 2020 US Election, where President Donald Trump seeks re-election against Democrat hopeful Joe Biden. Ballots are to remain open until 11pm 3 November 2020, with a preliminary or projected result expected in the early hours of 4 November 2020.
PV Tech will provide live coverage throughout the coming week, including analysis of where both candidates stand on issues surrounding climate and solar in particular, insight as results are declared and analysis from the aftermath.
What does the solar industry want from Biden's first 100 days?
Liam Stoker, Editor in Chief
With Joe Biden now all but confirmed to be the next President of the United States, attention has almost immediately shifted to what he will spend his first 100 days in office doing. Wrestling control of the pandemic will be the obvious priority for the Biden Administration, but climate is too at the very top of his agenda, and renewable energy associations in the country have been quick to promote their wants and needs after a – to put it diplomatically – frustrating four years.
The Solar Energy Industries Alliance (SEIA) has been particularly quick off the mark, issuing a comprehensive strategy for Biden and the Democrats to help promote solar adoption throughout the US, contained within a vision document for the 117th Congress.
The document stresses that there is no single policy to help, but instead puts forward a suite of legislative policies and executive actions that could be taken by the incoming president to create a more supportive environment for solar to grow. These are split between three particular strategic principles, which are listed below.
Achieving clean energy goals & developing comprehensive carbon policy
Legislative goals
An amended tax framework to incentivise solar deployment, including modifications to the Investment Tax Credit to reflect the impact of COVID-19
A meaningful federal carbon policy mechanism
An ITC for energy storage, and one geared at retrofits and standalone deployment, not just co-located developments
Encourage the deployment of solar and other renewables on public lands
Federal funding for solar R&D, including areas such as perovskites, agrivoltaics and efforts to reduce soft costs
Executive Action
Increase the deployment of renewables on public lands, with the Department of the Interior and Bureau of Land Management involved
Increase the adoption of solar by federal agencies and facilities, with ambitious goals set for renewable energy procurement
Investing in clean energy infrastructure & the workforce needed to build it
Legislative goals
Enable federal incentives to support renewable energy companies hiring and training workers in the sector and 'on the job'
Ensure a just transition with a strong and diverse workforce, representing different backgrounds of race, gender, geography, educational background and other statuses
Increase the access to solar generation through enabling more community solar programmes to come forward
Increase the access to solar of low-income households through federal energy programmes
Support the Interregional Transmission Improvement Act, which would require the Federal Energy Regulation Commission (FERC) to reform planning processes for grid modernisation upgrades
Clarify and strengthen FERC's siting and permitting authority over interstate transmission projects
Introduce long-term federal tax policies which support domestic solar manufacturing
Executive action
Improve interregional transmission planning by nominating FERC commissioners with a remit to promote an updated transmission grid
Continue to support the Solar Automated Permit Processing programme to streamline local planning and permitting for solar
Ensuring markets are competitive & remain open to clean energy
Legislative goals
Technology-neutral tax mechanisms that allow solar and other renewables to compete fairly with other fuel sources, especially fossil fuels
Fair treatment in tax policies
Executive action
Pursue a responsible trade policy that encourages clean energy growth, shying away from punitive measures such as Section 201 and 301 tariffs and incentivising domestic manufacturing in other means
Fair and transparent implementation of the Public Utility Regulatory Policy Act
Revamp the governance of Regional Transmission Organisations and Independent System Operators to allow for clean energy sources to compete more fairly
The full version of SEIA's Solar Vision document can be read here.
Thursday 12 November 13:15 GMT / 08:14 EST: Ballots have continued to be counted throughout the week and while Biden's victory was called by most networks last Saturday, the counts in a number of states have remained too close to call. There has, however been progress and yesterday Alaska was called on behalf of Donald Trump, which is no real surprise. In worse news for the incumbent President however, any slim hopes of capturing Arizona have now all but faded. A handful of networks, including Associated Press and Fox News, called Arizona for Biden last week, but the race tightened and the Trump camp was confident of pulling off a victory there. Recent results in the state however have put victory firmly beyond Trump, and Arizona – and its 11 electoral college seats – are now all but certain to be Biden's.
It may well be some time until we have a definitive result in Georgia, which confirmed yesterday that it would be conducting a full recount by hand. The state has until 20 November to officially confirm and ratify its result.
Thursday 12 November 13:00 GMT / 08:00 EST: President-Elect Biden has continued to rack up calls to world leaders in preparation for his role as leader of the United States, this time speaking to the leaders of Japan, Australia and South Korea. Climate change has, again, been mentioned in the notes of each call, in what has been a consistent theme in his official communications so far.
President-elect Biden took part in separate congratulatory calls this evening with the leaders of Australia, Japan, and the Republic of Korea.https://t.co/u0wd70i1y3 pic.twitter.com/09AqoO8875

— Biden-Harris Presidential Transition (@Transition46) November 12, 2020
Wednesday 11 November 12:10 GMT / 07:10 EST: We've been covering the share prices of solar companies in the wake of the election results, and they've made for interesting analysis over the course of the last week. Most solar stocks have performed strongly on the back of noted support of renewables within the Biden camp, however US-based thin film solar manufacturer First Solar dropped yesterday after some analysts cut their ratings to 'Sell', noting speculation over the future of Section 201 tariffs on solar imports. Raymond James analyst Pavel Molchanov has suggested Biden could cut or even repeal the tariffs altogether, which could have stark consequences for First Solar's competitiveness. Shares in FSLR fell more than 6% yesterday.

Wednesday 11 November 12:05 GMT / 07:05 EST: Biden's commitment to the US rejoining the Paris Agreement at the first available opportunity has rightly garnered considerable attention and the rest of the world will be looking closely at any further commitments or ambitions the Biden administration sets in stone.
Early signs are promising, with climate change featuring in every call the President-Elect has had with world leaders since Saturday afternoon.
Wednesday 11 November 12:00 GMT / 07:00 EST: It's now more than a week since the poll's closed and while the US still strictly speaking doesn't have a result – results have yet to be called in Alaska, North Caroline, Arizona and Georgia (where there will be a recount) – Joe Biden has been named President-Elect, much to the Trump administration's chagrin.
Trump has spent much of the last week disputing the results, while parties that represent him have filed a plethora of lawsuits alleging widespread voter fraud – for which no evidence has been forthcoming – and contesting the results in several key swing states.
Nevertheless, the Biden-Harris team has continued to lay the ground work for its administration to take the reins on 20 January 2021. Yesterday (see below) Biden confirmed the line-ups for his Agency Review Teams, which feature a number of notable experts.
The November 2020 episode of the Solar Media Podcast features a comprehensive discussion of what a Biden administration's first priorities should be, and what the renewables industry can take from it. You can listen below, or wherever you usually go for podcasts.
Tuesday 10 November 21:05 GMT / 16:05 EST: The Biden-Harris administration has now confirmed its Agency Review Teams, which are responsible for learning how government agencies have acted and worked under the previous administration before laying the groundwork for a smooth transition of power. Each government department receives an Agency Review Team, and those teams are mainly made up of volunteers. Interestingly, the review team for the Department of Energy is to be headed up by a name already mentioned earlier today (see our update at 14:40 GMT / 09:40 EST). ARPA-E founder Arun Majumdar will lead the team, which also includes Adrianna Quinterro from Energy Foundation and Dave Turk from the International Energy Agency. The full Agency Review Team can be found here.
Tuesday 10 November 14:40 GMT / 09:40 EST: Given the importance of the policy framework that's forthcoming, Biden's appointee for energy secretary is a source of speculation at the moment. Politico suggests Ernest Moniz, the energy secretary who served under Barack Obama, could be a frontrunner, while Obama's deputy energy secretary Elizabeth Sherwood-Randall has also been discussed as a leading contender. ARPA-E founder Arun Majumdar is also in the discussion, while Washington governor Jay Inslee has also been speculated about.
Tuesday 10 November 14:35 GMT / 09:35 EST: As most have stated, all eyes will be on Biden's prospective energy policies and what impact they might have on the solar and wider renewables industries. Earlier today, the International Energy Agency spoke of the prominent role the US will play in the renewables market in the years ahead, but only if the policy framework allows for it. Should the US enact more solar-friendly policies, then as much as 148GW of solar could be installed worldwide in 2022, as opposed to the 119GW forecast without it.
Tuesday 10 November 14:22 GMT / 09:22 EST: That bipartisan approach to tackling climate change could well extend to closer collaboration between the US and Canada. Canadian Prime Minister Justin Trudeau has tweeted of his congratulatory call to President-Elect Biden, stressing the importance of the US and Canada working together on the issue.
I just spoke with @JoeBiden, and congratulated him again on his election. We've worked with each other before, and we're ready to pick up on that work and tackle the challenges and opportunities facing our two countries – including climate change and COVID-19. pic.twitter.com/wldIwLSz5H

— Justin Trudeau (@JustinTrudeau) November 9, 2020
Tuesday 10 November 12:00 GMT / 07:00 EST: Congratulations have continued to be forthcoming from the clean energy sector for President-Elect Biden, with those in the solar sector especially keen to collaborate with the incoming administration. With Trump having stood accused of standing in the way of solar's development, the industry will be hoping for a more collaborative relationship with his successor.
First Solar, the US-based module manufacturer, has committed to working with the Biden administration to advance the growth of the US solar sector and support the country's transformation into a "clean energy superpower".
"We will continue to tirelessly advocate for American solar investment and innovation, and for stable, good-paying solar jobs in manufacturing, R&D, engineering, and construction. We are confident that the administration will continue longstanding, bipartisan efforts to safeguard American solar manufacturing and our nation's energy security. We are also hopeful that policymakers on both sides of the aisle will be able to embrace the need for a long-term renewable energy policy that will deliver the certainty required to attract investment, drive R&D, and create stable solar jobs," a spokesperson for First Solar told PV Tech.
Preaching to both sides of the aisle could yet prove to be a wise strategy moving forward, with the Democrats unlikely to regain a majority in the Senate.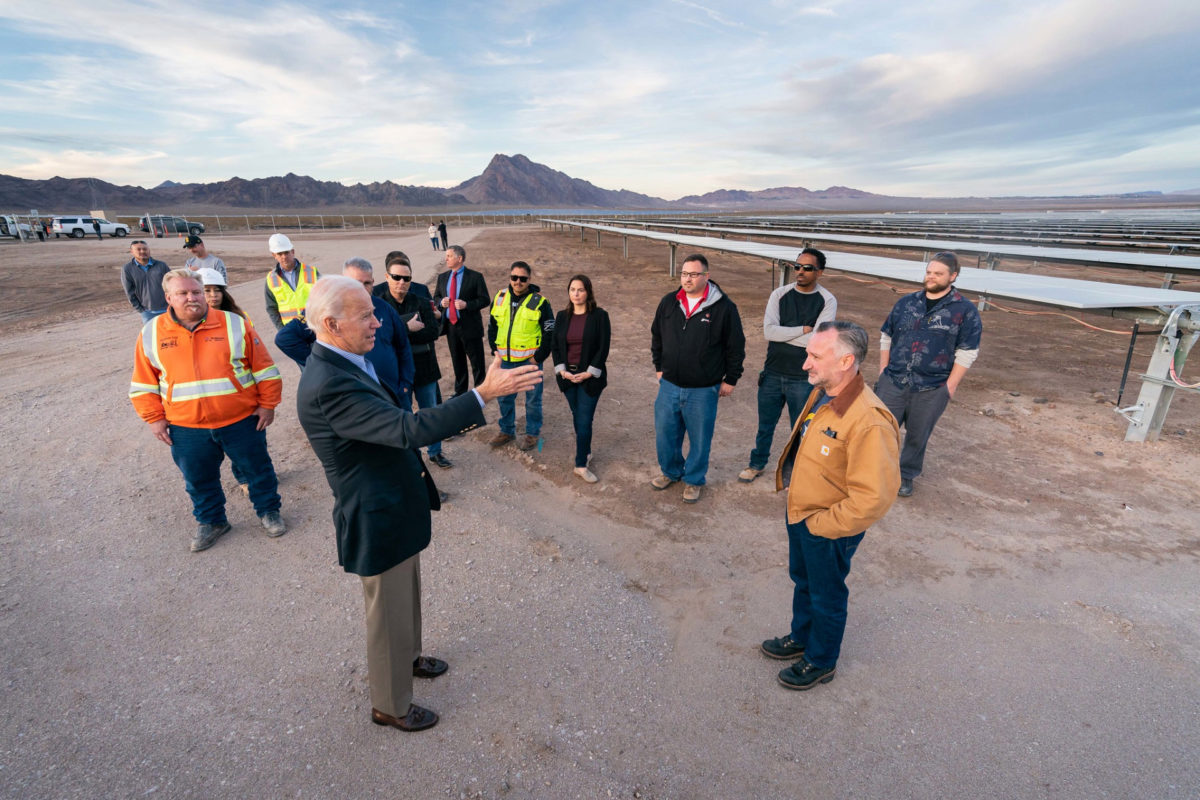 Monday 9 November 13:25 GMT / 08:35 EST: Biden's transition team website has also been updated over the weekend, addressing four key policy pillars which he says are to be ready by 'Day One', which would be 20 January 2021. Climate change is one of those four pillars, alongside COVID-19, economic recovery and racial justice. On climate, Biden has now said he will not only deliver on his promise for the US to re-join the Paris Climate agreement, but to lead an effort to "get every major country to ramp up the ambition of their domestic climate targets."
While specific details have not been laid out so far, Biden has committed to creating millions of sustainable jobs, some of which are to be aimed at those in clean energy that have lost employment as a result of the COVID-19 pandemic. And while there is no specific net zero target for the entire economy, Biden has said the US' power system will be carbon-free by 2035.
There is also a commitment to drive "dramatic" cost reductions in clean energy technologies deemed critical to that goal, including battery storage, renewable hydrogen and advanced nuclear, with the intent of commercialising them rapidly.
Full details can be read on Biden campaign's Build Back Better website, here.
Monday 9 November 13:00 GMT / 08:00 EST: During a victory speech delivered on Saturday evening, Biden preached unity and implored on the country to come together in order to heal. He also explicitly mentioned the battle on climate change as one of a number of challenges he said Americans had called upon his Democrat party and him to tackle in the coming years.
But Biden's most important words were his calling for the "grim era of demonisation", where Democrats and Republicans refused to collaborate on important issues, come to an end. "The refusal of Democrats and Republicans to cooperate with one another is not due to some mysterious force beyond our control. It's a decision. It's a choice we make.
"And if we can decide not to cooperate, then we can decide to cooperate. And I believe that this is part of the mandate from the American people. They want us to cooperate. That's the choice I'll make. And I call on the Congress – Democrats and Republicans alike – to make that choice with me," Biden said.
Given the differences between the two parties on certain climate issues, and in particular the apparent failure of the Democrats to secure a majority in the Senate, then Biden will need the two parties to work together to make meaningful strides forward.
I believe that this is part of the mandate from the American people. They want us to cooperate.

That's the choice I'll make. And I call on the Congress — Democrats and Republicans alike — to make that choice with me.

— Joe Biden (@JoeBiden) November 8, 2020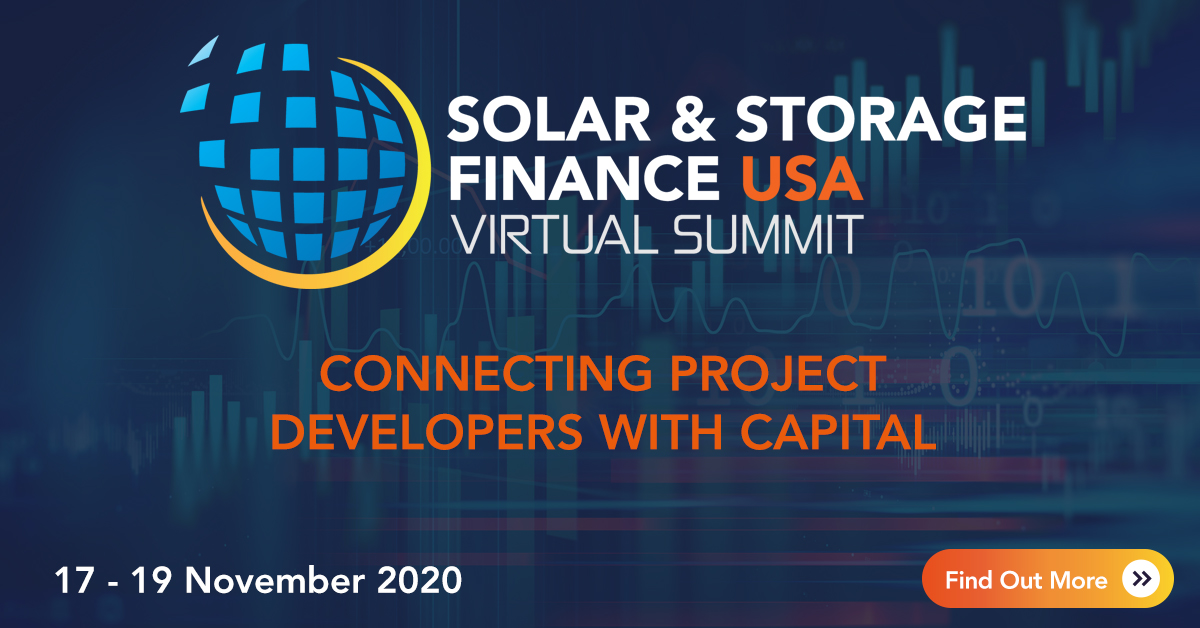 Monday 9 November 12:00 GMT / 07:00 EST: A re-cap from this weekend, when Joe Biden was named President-Elect after being projected to win the key states of Pennsylvania and Nevada, which would place him on 279 electoral college votes.
Pennsylvania was the first state to be declared in Biden's favour, announced by numerous television networks on Saturday morning EST. Nevada was declared that evening, with Biden also still leading in both Arizona and Georgia. Victory in those two states would place Biden on 306 electoral college seats, precisely the same number won by Trump in 2016.
Trump has responded in typical fashion. The incumbent President has continued to assert that the election results are fraudulent, offering no concrete evidence to prove his claims. Numerous lawsuits have been filed in battleground states – although some have already been dismissed, with judges lashing the campaign for their frivolity – and Trump has yet to concede.
In the absence of any miraculous revelations in the coming weeks, Biden will be inaugurated as the 46th President of the United States on 20 January 2021, with Kamala Harris as his Vice President.
Saturday 7 November 18:00 GMT / 13:00 EST: Reaction to the news has been quick to pour in, with the Solar Energy Industries Alliance (SEIA) congratulating the President Elect and welcoming his plan to combat climate change as a priority. "We look forward to working with his administration and Congress on policies that reduce carbon emissions including tax policies that pave the way for greater adoption of solar energy and energy storage," Abigail Ross Hopper, CEO at SEIA, said.
Furthermore, Ross Hopper teased the publishing of a 100-day plan for the US solar sector, which is expected in the coming weeks. "The plan includes executive branch policies and legislative proposals to lay the foundation for a strong clean energy economy. The 100-day plan is organized around three strategic principles: clean energy and climate policy; infrastructure and workforce development; and ensuring markets are competitive and open to clean energy," she added.
Saturday 7 November 17:00 GMT / 12:00 EST: It has now been all but confirmed, following further counts and the calling of Pennsylvania by several US television networks, that Joe Biden is now President Elect, and will be the 46th President of the United States.
Friday 6 November 17:35 GMT / 12:35 EST: Reports now suggest Joe Biden is to address the US citizens during a televised, prime time speech this evening. It remains unclear whether he would be the official President Elect by that time with tens of thousands of votes still to be counted, but it could be a significant moment for the rhetoric surrounding the race.
Editor's Comment
Liam Stoker, editor-in-chief, Solar Media
With Trump's presidency now seemingly drawing to a close, now is the time for the US to accept its climate responsibilities and come back to the international table. For four years the Trump administration has sought to undermine renewables wherever possible, strike mentions of climate change from official websites and roll back environmental protections. For four years progress has been stymied, while fossil fuel industries have been afforded preferential treatment.
But, equally, for four years renewable industries in the US have managed to plough their own furrow in the face of such adversity. States have sidestepped federal initiatives to set their own mandates and renewables targets, homeowners have taken matters into their own hands and utilities have ensured the proliferation of renewable power.
With Biden in the White House, that innovative simply must be fostered and that momentum allowed to continue and accelerate, starting with the rejoining of the Paris Agreement at the earliest possible moment. While Biden may well experience significant difficulty in forcing anything even closely resembling the Green New Deal without control of the Senate, anything that can be done should be done to shift gear on clean industries.
For four years, Trump has squandered the US' progress on climate issues. Now is the time for the country to get serious once again.
Friday 6 November 16:15 GMT / 11:15 EST: Votes continue to be counted and Biden continues to inch closer and closer to the White House, with the Biden camp insisting it would have the capabilities to "remove any trespassers" should the incumbent refuse to concede when the inevitable occurs.
Here's where we stand in the key states yet to declare:
In Pennsylvania, the count of postal ballots has given Biden a fairly comprehensive lead of ~9,000 votes, and that lead is only set to grow further. The Trump campaign continues to assert voter fraud in the state without providing any evidence whatsoever.
In Georgia, a recount has been declared as the difference between Biden, who now leads, and Trump is limited to just ~1,500 votes.
In Arizona, Trump has eaten into Biden's lead somewhat, but some of the counties still to finish their tallies will lean Democrat. This is the state where Trump was considered most likely to recover any possible ground, however he needed to perform much better in the most recent ballots from the state's Maricopa County to do so. As a result, Arizona could yet be the first to be called in favour of Biden.
In Nevada, Biden's lead remains comparatively slim but he is strongly expected to build this lead going into the final ballots.
All told, the writing is now very much on the wall for Donald Trump.
Friday 6 November 11:04 GMT / 06:04 EST: As a second term slips away from Donald Trump, solar stocks have had a surging week, recovering from any temporary fall on Tuesday evening/Wednesday morning as the election result has become clear. US-headquartered manufacturer First Solar witnessed its stock slide 10% on Wednesday, but has since recovered. JinkoSolar meanwhile slid from $64.12 on Wednesday to a low of $56.15 yesterday morning, before soaring to a high of $72.84 yesterday afternoon. US residential giant Sunrun slid ~7% as the polls closed and expectations of a Democrat rout of Republican seats faded, but recovered over the course of Wednesday and even gained ground, rising 7% yesterday to just under $60. And it was a similar story for manufacturer-turned-installer SunPower, whose stock slipped 11% earlier this week before rising nearly 28% over the last two days.
Friday 6 November 10:30 GMT / 05:30 EST: Trump's press conference in the small hours of the morning has attracted considerable criticism for his continued spreading of unfounded allegations of fraud, eventually leading to many network news broadcasts to switch off, but it did allow Associated Press to snap what looks set to be the defining picture of the campaign (below).
Amazing work by AP's @evanvucci pic.twitter.com/63iFyVg5h8

— Rob Crilly (@robcrilly) November 5, 2020
Friday 6 November 10:20 GMT / 05:20 EST: It's the early hours of Friday morning and we're now into our third day after the polls closed but, finally, we may be starting to see some real movement in the states yet to declare. A short while ago Joe Biden took the lead in Georgia with more than 99% of ballots counted, and Trump is now running out of runway to recover a state which has been a Republican stalwart. While not technically impossible, should Biden take Georgia then it leaves Trump with no other scenario than to win all remaining states.
Thursday 5 November 19:54 GMT / 14:54 EST: Joe Biden may not have won this election quite yet, but it hasn't stopped him from launching his transition team website which features the slogan 'Build Back Better'. Detail on the website surrounds a plan to respond to the COVID-19 pandemic and repair the country's economy once the health crisis is under control. We know already that clean energy and infrastructure investment is high on Biden's agenda, and the site includes the pledge to "Mobilize American ingenuity to build a modern infrastructure and an equitable, clean energy future", describing investments in energy grids as an engine for growth.
Thursday 5 November 19:03 GMT / 14:03 EST: While there is now some doubt over whether or not we will know who was definitively won this election by the end of today, recent developments have not made for good reading for Trump campaign. With more than 550,000 votes still left to be counted in Pennsylvania, and Biden strongly expected to take a majority of those given their origin – both geographically and voting route – it is not good news for Trump's chances of winning a state that is now absolutely vital to his chances. Meanwhile recent counts in Nevada have led to some suggestions that news organisations could be in a position to call that state for Biden imminently. Biden also continues to erode Trump's lead in Georgia, too.
Nothing is definitive yet, but Trump's path to the White House is narrowing by the hour.
Thursday 5 November 14:43 GMT / 09:43 EST: Ballot batches continue to pour in this morning and crucially, the race in Pennsylvania continues to tighten. Trump's lead in the state has been eroded with every batch that is tabulated, and that is, clearly, riling the President this morning.
STOP THE COUNT!

— Donald J. Trump (@realDonaldTrump) November 5, 2020
Thursday 5 November 13:00 GMT / 08:00 EST: We're now getting into the swing of things this morning and it now looks likely that by close of play today, the US will know who it's next President is set to be. I say set as the Trump campaign has launched various law suits in states where the vote is ongoing which could yet have an impact on the outcome although this again is an unlikely scenario. Some key events and timelines for today;
11:00 EST – The secretary of state of Georgia, where Trump's margin has been eroded overnight, is due to hold a press conference. We may have more clarity over whether the count of postal ballots in the state has helped swing towards Biden.
12:00 EST – Clark County in Nevada will provide an update, the first from the state which fell silent yesterday. Biden still leads, but the margin is again thin and could yet swing red.
21:00 EST – An update from Maricopa County in Arizona is expected. Fox News and Associated Press called Arizona for Biden yesterday, but that decision now looks premature with Trump gaining ground in recent ballot batches. It remains to be seen whether he is gaining enough ground to overturn Biden's lead, however.
Thursday 5 November 10:34 GMT / 05:34 EST: Solar stocks have made for interesting reading this week as the election has swung back and forth. First Solar, the US solar manufacturer, saw its stock slip about 9% yesterday as it became apparent Democrats would not complete the trifecta, allowing the party to push through solar-friendly regulation, while a Biden administration would likely strike a more conciliatory tone with China in terms of tariffs that may have otherwise protected domestic manufacturing. Equally SunPower's share price dipped some 11% in afterhours trading on Tuesday night into Wednesday morning, but recovered and is now just 3% behind Monday's price.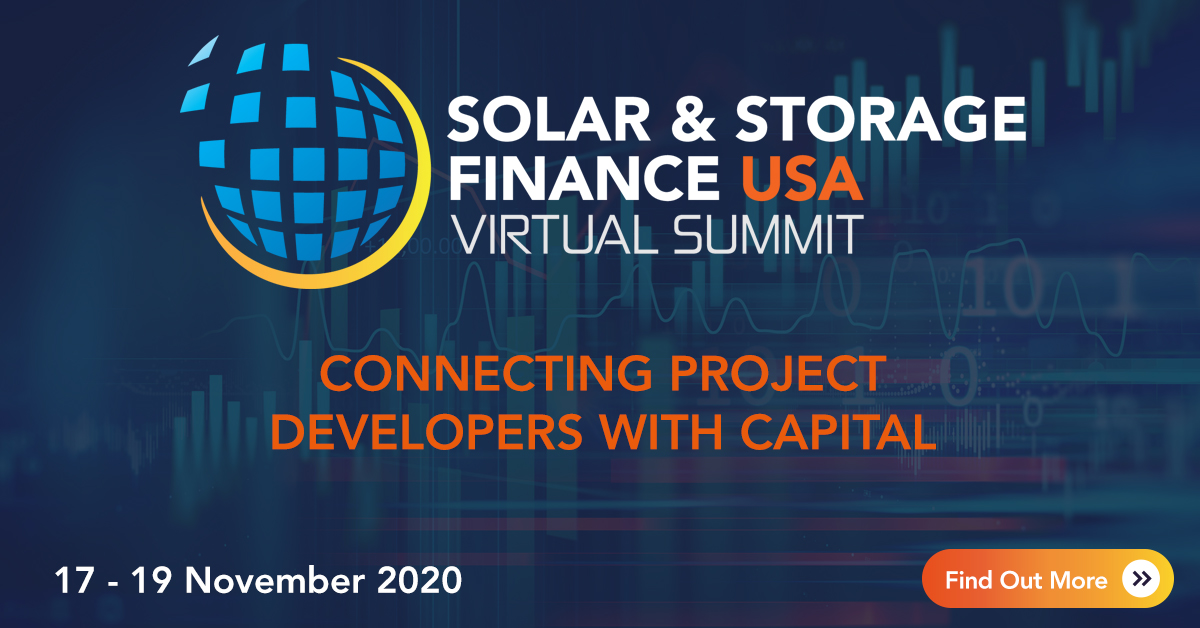 Thursday 5 November 08:22 GMT / 03:22 EST: While most of the attention has been on the race for the White House, the two other factors to be decided in this election could still hold considerable sway for the direction of the solar and other renewables industries. When Trump's standings in the election race began to slip in September, but more specifically following his COVID-19 infection last month, it raised the prospect of a Democrat trifecta – where the party could win both the White House and both Houses of Congress. Up until election day that was still considered likely, with notable pollster Nate Silver and his team at FiveThirtyEight giving Dems a 75% chance of flipping the Senate. But that now looks increasingly less likely, which means a Biden presidency would experience real difficulty in passing some of his policy agenda, perhaps most notably the Green New Deal.
Thursday 5 November 08:15 GMT / 03:15 EST: Not much has changed in the last nine hour or so, with vote batches only trickling in in the remaining states.. It is strongly expected that there will be more movement today, however, with Nevada set to resume counting and results possible, at least by this evening in the US, in Arizona and Georgia. We should also receive at least some clarity on the situation in Pennsylvania, however by then, the state's 20 electoral colleve votes may already be fairly moot. We're continuing to track the election's progress and the clean energy sector's response to it throughout this week.
Wednesday 4 November 21:28 GMT / 16:28 EST: A number of major news outlets are now projecting that Joe Biden has won Michigan, leaving him with 253 electoral college votes and just 17 from victory.
Wednesday 4 November 21:00 GMT / 16:00 EST: Joe Biden is expected to address US citizens shortly, having left much of the discussion today to his campaign team. President Trump, meanwhile, continues to question the actual counting of votes.
We are winning Pennsylvania big, but the PA Secretary of State just announced that there are "Millions of ballots left to be counted."

— Donald J. Trump (@realDonaldTrump) November 4, 2020
Wednesday 4 November 20:55 GMT / 15:55 EST: Business insights and intelligence firm S&P Global says the impact on the energy sector from the US election remains uncertain, however this is principally because the result remains unclear, and has certainly not provided the landslide the Democrats may have been expecting. Aside from the obvious extended support for renewables under Biden against continued backing of the US' domestic fossil fuel interests under a Trump administration, S&P Global says the likelihood of stronger economic growth under a Biden/Harris ticket, coupled with a more positive outlook on global trade, that could help support energy prices in the short- to mid-term.
"But under such a scenario, offsets could include the potential return to the negotiating table on the Iranian nuclear deal and growing humanitarian issues in Venezuela, with any early return of oil supply from either country weighing heavily on energy prices," the analysis says.
Are you a stakeholder in the US solar sector? PV Tech publisher Solar Media's Solar & Storage Finance USA event, held virtually this year after successive years in New York, takes place between 17 – 19 November 2020. The event, now in its seventh year, connects solar and storage developers with financiers in the US, and while it may be held virtually this year, it is still delivering all the excellent content and networking opportunities associated with a live event. There's still time to participate, and details on how to register for Solar & Storage Finance USA 2020 can be found here.
Wednesday 4 November 20:40 GMT / 17:40 EST: Counts are continuing in the handful of battleground states that have yet to declare, and Biden now has a clear path to the White House even without Pennsylvania, which at one stage today seemed pivotal to the Democrat nominee's chances of election. Trump and the Republican Party's message however is simple:legal action is to be taken to prevent further counts, claiming these ballots to be fraudulent or illegitimate. Speaking to the UK's Sky News just now, Lord Kim Darroch, the UK's former ambassador to the US, has suggested the pile of law suits the Trump campaign is chasing are more about appeasing Trump's followers than they are about any concerted effort to rescue this election.
Wednesday 4 November 17:05 GMT / 12:05 EST: International condemnation of the US' withdrawal from the Paris Agreement continues to mount. A joint statement issued by the UNFCCC and the governments of the UK, Italy, France and Chile, issued a short while ago, reads: "On 12 December we will be celebrating the five year anniversary of the Paris Agreement. We must ensure that it is implemented in full. We note with regret that the US withdrawal from the Paris Agreement has formally come into effect today. As we look towards COP26 in Glasgow, we remain committed to working with all US stakeholders and partners around the world to accelerate climate action, and with all signatories to ensure the full implementation of the Paris Agreement."
Wednesday 4 November 15:39 GMT / 10:39 EST: The American Council on Renewable Energy has said that the US's withdrawal from the Paris Agreement today is "at odds with the desires of the vast majority" of citizens across the political spectrum in the country. "As we await the official results of the presidential election, the United States – the world's second-largest emitter of greenhouse gas emissions – is squandering global credibility and goodwill as the only nation to quit the 2015 Paris Climate Agreement," said Gregory Wetstone, the organisation's CEO.
"We hope to see America rejoin the Paris Agreement, but either way, the nation's renewable energy sector remains committed to doing its part to keep the US within striking distance of Paris climate targets, delivering the clean energy economy Americans want and deserve."
Wednesday 4 November 14:00 GMT / 09:00 EST: As the election result (or non-result, at this time) continues to unfold, the clean energy sector's reaction to polling has started to pour in. Duncan Grierson, founder at Clim8 Invest, says a Trump victory would be "nothing short of an environmental disaster". "What is remarkable, is that he is not promoting clean energy. This is the largest wealth creation opportunity of our lifetime. The technologies for wind and solar energy are now economically viable and there is an opportunity to create millions of new jobs through the transition to clean energy," Grierson says.
As it stands, a second term for Trump is looking increasingly unlikely, with Wisconsin and now Michigan drifting towards Blue.
Wednesday 4 November 11:52 GMT / 06:52 EST: While the US' future participation in the Paris Agreement remains unclear, and with the Trump Administration having stood accused of standing in the way of solar developments country-wide, it must be said that utilities across the US have repeatedly shown themselves able to decarbonise without policy triggers. Recent months have seen considerable commitments from utilities within their Integrated Resource Plans (IRPs) which have all included sizeable commitments to solar and storage developments.
The subject was a topic of a key feature in the last issue of PV Tech Power, our downstream solar development journal, which was published in September. You can read an excerpt of that piece, 'Behind the rise of US utility-driven solar', here.
Wednesday 4 November 11:47 GMT / 06:47 EST: The difference between Trump and Biden's stances on climate issues has been a flashpoint of the election campaign and continues to be as votes continue to be counted. The US, as we have stated, formally withdraws from the Paris Agreement today and should Trump win a second term, it is all but certain the US will remain outside of the accords, making the nation a considerable outlier among the world's established economies. That approach has routinely drawn criticism from politicans around the world, and that has not subsided today. Theresa May, former Prime Minister of the UK, has had this to say:
We will soon know who will be the next US President. But, sadly, today also marks the US leaving the Paris accord — the world's foremost attempt to build consensus on climate change. Whoever is elected has an immense responsibility to help tackle our planet's greatest challenge.

— Theresa May (@theresa_may) November 4, 2020
Wednesday 4 November 2020 10:28 GMT / 05:28 EST: With the Eastern Seaboard starting to wake, what has turned into an incredibly tight race now appears even tighter. While Biden has surged ahead in Wisconsin, a state won by Trump in 2020, his lead in Nevada has narrowed to just 0.8%. Nevada accepts postal ballots as long as they are postmarked on the day of the election, so it could be later in the week before there is any real certainty in that state. One thing that is becoming clear, and something Trump's remarks earlier today also demonstrate, is that this election is unlikely to be settled any time soon.
Wednesday 4 November 2020 08:00 GMT / 03:00 EST: Meanwhile, away from the election controversy, the US will formally withdraw from the Paris Agreement today, more than three years after President Trump first said the country would. The process for leaving the agreement, as discussed earlier in this blog, was formally kickstarted last year and the nation will officially step back from the landmark treaty later today. All is not lost, however, for the country can rejoin the accords in February 2021, something Joe Biden has repeatedly said would be right near the top of his agenda in the wake of an election victory.
Wednesday 4 November 2020 07:57 GMT / 02:57 EST: President Trump's insistence that this election will now be settled by the US Supreme Court was high on the list of 'Worst Case Scenarios' projected by political analysts for how the 2020 election may play out. Casting doubt over the election process, alleging fraudulent activity to have taken place and calling for all vote counting to stop will not just anger Democrats, but also supporters of the US Constitution this morning.
Wednesday 4 November 2020 07:42 GMT / 02:42 EST: Trump has drawn condemnation for a speech just given, where the President has alleged that a celebration event for him and the Republican Party was "called off", alleged fraudulent activity with ballots and dubbed the election an "embarassment to the country".
Wednesday 4 November 2020 07:30 GMT / 02:30 EST: The votes are (mostly, with the exception of some postal ballots) in and are in the midst of being tallied, and the early projections have this election too close to call as it stands. What looks like a fairly significant polling error in Florida has seen President Trump sweep the state, and the President has also won in Texas, a Republican stronghold that some had predicted could well turn blue in 2020. Meanwhile Biden looks all but set to flip Arizona into Democrat territory, and some news agencies have claimed he is slight favourite in Georgia too.
While there are a plethora of uncertainties ar the moment, the election does look almost certain to be decided by the outcome in Pennsylvania, which has already warned that due to a large number of postal ballots it will not be in a position to declare a winner any time soon. The US solar and storage industries will have to wait a little longer for a clear winner.
Tuesday 3 November 14:30 GMT / 09:30 EST: Much has been made during the campaign of Biden and Trump's opposing views on climate change and America's fossil fuel industries, particularly linked to job creation in swing states such as Pennsylvania. But Biden committed early on to supporting a US$2 trillion climate plan that would establish a blueprint for the US to establish a carbon-free power sector by 2035. That US$2 trillion would be spent over four years – much quicker than the initial plan of spending US$1.7 trillion over ten years – and while there has been little in the way of specific policy outlined, early reports suggested the plan could include the prospective installation of 500 million solar panels within Biden's first term.
Trump has used this support to suggest Biden would ban fracking and diminish support for the US' domestic oil and gas industries, further suggesting that America would lose its energy independence under a Biden administration.
Biden has vowed to ABOLISH the American oil and natural gas industries, and BAN fracking. As long as I am President, we will remain the number one producer of oil and natural gas on earth – and we will remain Energy Independent! https://t.co/gsFSghkmdM pic.twitter.com/v1RYeAvhC4

— Donald J. Trump (@realDonaldTrump) November 3, 2020
Tuesday 3 November 14:00 GMT / 09:00 EST: It's election day in the US, and polls are now beginning to open across the country. The polls don't start to close until 18:00 EST, however the first exit poll has already been reported, with the town of Dixville Notch in New Hampshire handing all five of its votes to Joe Biden. A victory, albeit tiny in comparison, for Biden to start the day.
President Trump meanwhile has forecasted that he's in store for at least 306 Electoral College votes from the election, enough to give him a majority and to be re-elected.
Monday 2 November 17:00 GMT / 12:00 EST: Trump's track record on climate issues has ranged from infamously labelling it a hoax of China's creation to make the US less competitive, to supporting more job creation from fossil fuel industries in the US. A repeated line of attack on the Biden/Harris ticket has been Biden's purported support of the Green New Deal, and the jobs it may cost in swing states such as Ohio. Biden has also keenly used Trump's words against him, using the below video in today's last-minute campaigning.
Climate change isn't a hoax –– it's a threat to millions of Americans like Velma and Amirah.

We have to vote out Donald Trump tomorrow and take urgent action to combat this crisis. pic.twitter.com/Lg9fvFlVg9

— Joe Biden (@JoeBiden) November 2, 2020
Monday 2 November 14:00 GMT / 09:00 EST: Of course, one of the more notable actions of President Trump's first/only term in office has been to withdraw the US from the Paris Agreement, an act he first teased in mid-2017, but only started in earnest in November 2019. The decision has made the US an outlier on the world stage in relation to climate change, but has appealed to elements of Trump's base. Joe Biden, however, has repeatedly stated that one of his first acts in office, should he win this week's election, would be to re-join the agreement.
Monday 2 November, 12:00 GMT / 07:00 EST: However utility-scale solar attentions have perhaps been attracted to what could either be one of President Trump's last policy moves in office, or something he very much picks up again should he be re-elected later this week. Trump once again sought to remove the exemption for bifacial panels from Section 201 tariffs early last month – something his administration has tried repeatedly – but he was again thwarted by Judge Katzmann of the US Court for International Trade. Late last month the judge issued a restraining order against the measures, protecting bifacial imports.
Monday 2 November 2020, 11:30 GMT / 06:30 EST: As campaigns enter their final stages, there's time to reflect on where the US solar industry is currently. Having experienced a slow down in Q2 as a result of the COVID-19 pandemic, Q3 has been markedly better for residential solar installers in the US, with most installers reporting significant sequential increases in installations. SunPower, fresh from the spin-off of its upstream manufacturing arm, hiked its guidance for the year after witnessing its backlog grow while Enphase Energy too reported a "significant improvement in global demand" in Q3.
But with COVID cases in the US continuing to escalate, and with Biden campaigning on a central message of getting the virus under control, it remains to be seen whether a Democrat victory could lead to similar lockdown measures to those seen earlier in the year, which dampened install figures throughout the second quarter.
Monday 2 November 2020, 11:15 GMT / 06:15 EST: Welcome to PV Tech's live US Election 2020 tracker, which we'll keep updating throughout what stands to be a monumental week for US politics, and the US solar industry as well.
You can expect continual updates over the course of the week, featuring news, insight and analysis from the election.