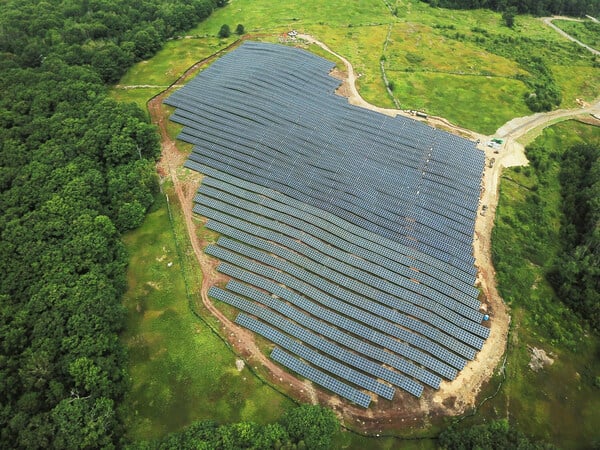 US independent power producer (IPP) Navisun has secured financing of up to US$235 million through two debt facilities, which it says will contribute to its growth strategy and executing its project pipeline.
The financing was delivered through a US$105 million construction credit facility and a US$130 million loan facility, both led by Japanese bank MUFG. Both facilities contained accordion features to the tune of US$50 million and US$75 million which will allow Navisun flexibility as its portfolio grows.
The company, a subsidiary of global infrastructure investor OMERS Infrastructure, develops and operates distributed and smaller utility-scale solar projects, with a focus on integrating agrivoltaics and pollination. In 2021 the company announced its pollinator scheme which integrates sustainable habitats for pollinators on its solar sites.
It also develops community solar projects. Research from Wood Mackenzie last month forecast that the US community solar market is set to double in the next five years.  
Doug Johnsen, managing partner and co-founder of Navisun said: "The financing facilities we have secured provide us with the necessary capital to continue to innovate and expand our portfolio of solar and storage projects, while also continuing to deliver reliable and affordable energy solutions to our customers."
A recent study from Cornell University found that growing crops beneath solar panels can improve their performance. This is largely due to increased airflow around raised panels and water evaporation from plants that cools the panels.
The latest edition of our quarterly downstream journal, PV Tech Power, features a deep dive into agrivoltaics.