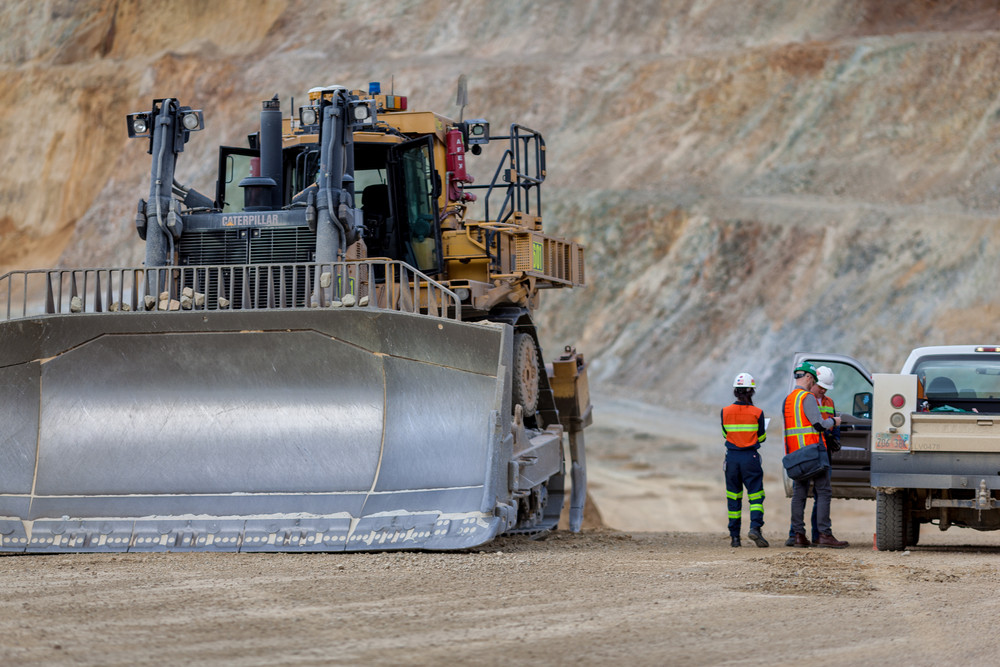 Green certificates to replace coal at Rio Tinto mine
1 May: A copper mine owned by Rio Tinto in Utah will be chiefly powered by clean energy, replacing a decades-old coal plant.
The mining giant said this week Rocky Mountain Power is to supply 1.5TWh worth of renewable certificates to its Kennecott operation, covering 65% of its electricity needs.
Pending regulatory go-ahead, the power will be sourced from clean energy installations run by Rocky Mountain Power in Utah and neighbouring Wyoming.
The move means lights will soon be switched off for good at an existing 75-year-old coal plant, already inactive since 2017.
Spruce Finance bags US$208m debt facility
1 May: Distributed generation and residential solar specialist Spruce Finance has secured US$208 million in funding, paving the way for expansion to new markets.
Silicon Valley Bank and ING were chosen as coordinating lead arrangers and bookrunners for the senior secured facility, and were joined by lead arranger Key Bank and other lenders.
The debt injection comes six months after Spruce, the owner of a 150MW solar portfolio, was acquired by US$48-billion asset manager HPS Investment Partners.
FTC Solar in tech, contract milestones
1 May: FTC Solar has released a new project data management tool days after scooping up a contract to supply trackers to a large pipeline in Oregon.
Dubbed 'Atlas', the web-based platform launched by the firm offers users a chance to browse PV project financials, schedules and other documents, which they can repackage into reports they can share with others.
The release emerges just days after FTC Solar revealed its Voyager single-axis trackers will, for the first time, feature in a US solar project.
Under a contract with what it described as a "leading US EPC", the firm will be providing its tracker technology to a 30MW portfolio in Oregon.
All systems go for Engie's 1.58MW unit over California hospital
1 May: A medical campus near Sacramento is now powered by some 1.58MW of solar PV, rolled out by Engie Services across parking structures and rooftops at the site.
The installation at the Sutter Amador Hospital in Jackson (Northern California) went live last Friday, and is now set to cover over half of the centre's power needs.
As noted by Engie in a statement this week, the agreed PPA will provide the hospital with "favourable" locked-in rates for 20 years.