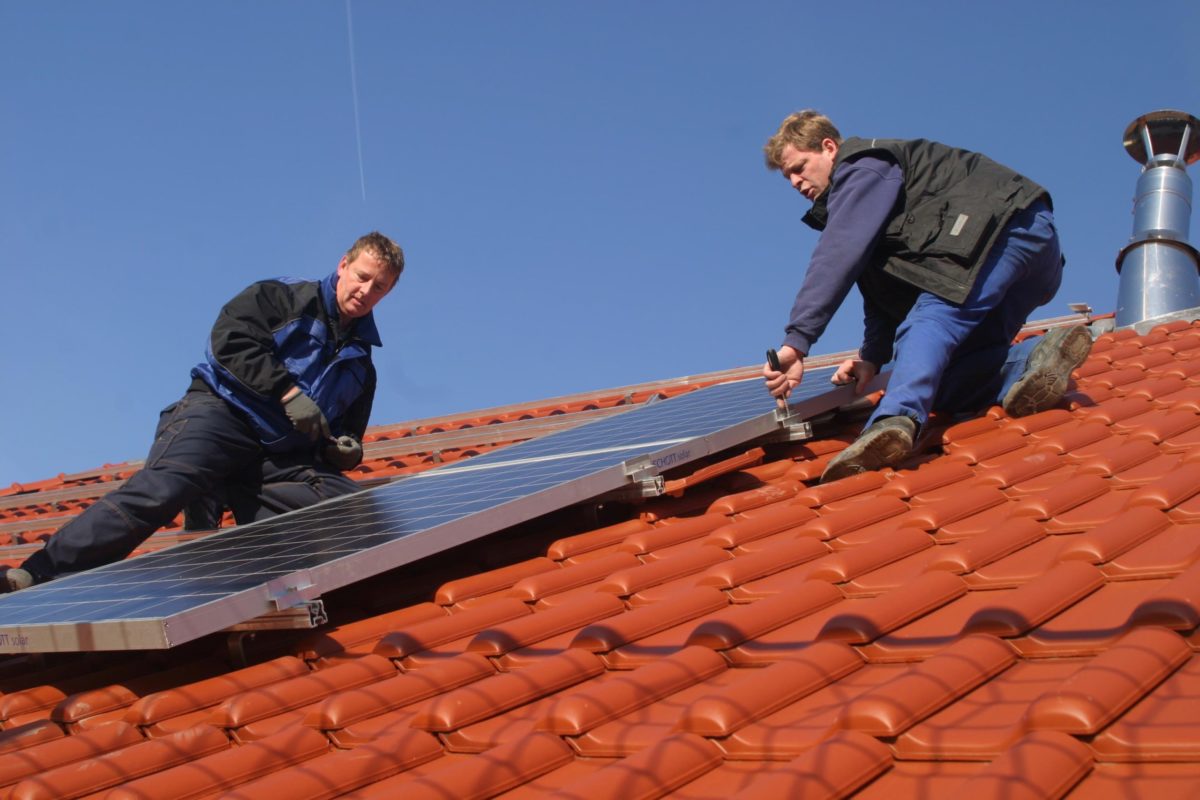 Last Wednesday, the US Senate passed a long-awaited energy bill as a bipartisan measure to modernise the nation's oil, gas and electricity systems and align them with more climate-friendly solutions.
The bill, approved 85 to 12, is set to respond to the US' ever-transforming energy landscape. It promotes renewable energy, energy efficiency and the mitigation of greenhouse gas (GHG) emissions. As might be expected, the bill includes certain provisions that could prove useful for solar. Notably however, a proposed amendment that would protect against retroactive solar net-metering was not included in the final writing of the bill.
In February, US senators Angus King and Harry Reid attempting to put forward an amendment aimed at protecting rooftop solar customers by limiting state utilities and agencies from retroactively changing net-metering rates for existing customers. The proposed amendment was created amidst the country-wide debate over net-metering; which occurs most prominently in California and Nevada, Reid's home state, where the Public Utilities Commission recently slashed rates and added higher fees for solar customers.
Despite the amendment being a modest one, far from a takeover of the regulatory process, it was ultimately exempt from the final bill.
However, a net-metering related provision that did make the bill now requires the US Department of Energy to conduct a study on net-metering and release related guidance to ensure that owners of distributed energy resources (DER) are adequately compensated for the energy they add to the grid. The study would then be used to serve as unbiased guidance to help adjudicate DER battles at state level, such as those recently highlighted in Arizona and Hawaii.
In spite of the missing amendment, the bill significantly promotes renewable energy requiring operators of the grid to upgrade the system, with a focus on large-scale storage systems for electricity to better accommodate wind and solar. The bill has received mixed reception, as in addition to its energy efficiency and renewable provisions, it also offers support to the fossil fuel industry – causing some to deem it a counterproductive measure.
Despite its urges to adopt the omitted King-Reid amendment falling on deaf ears, the Solar Energy Industries Association (SEIA) still applauds the passing of the Energy Modernisation Act.
"This legislation contains several notable wins for solar energy," said Christopher Mansour, vice president of federal affairs for SEIA. "Chief among them are the inclusion of solar heating and cooling as technologies that can meet the federal government's renewable portfolio standard, language directing the Energy Department to identify appropriate costs and benefits for the valuation of distributed generation solar, provisions to improve permitting of solar power plants sited on federal lands, and directing the Energy Department to study avian populations and to establish baseline scientific information.
"We look forward to working with House and Senate leaders to ensure that any final measure sent to the president has strong pro-solar policies and leaves out any provisions harmful to our industry," concludes Mansour.
The bill now awaits final consideration by the US House of Representatives.