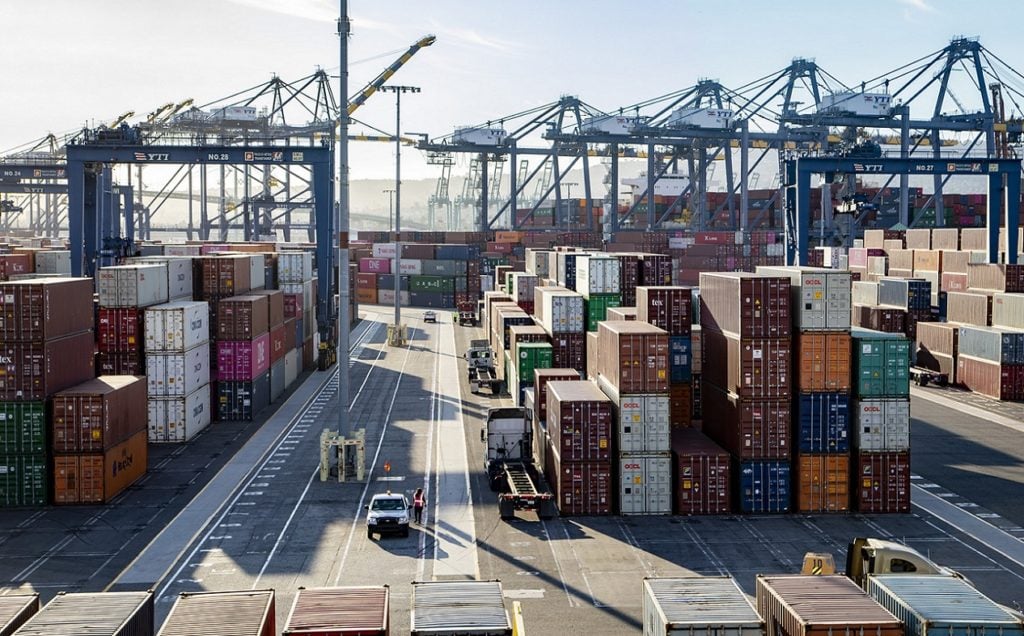 The US's blocked solar supply chain combined with the threat of operational modules being damaged by extreme weather could leave project developers and asset owners at risk of revenue loss, as replacement equipment becomes hard to source.
That's according to Rosa Van Reyk, a senior underwriter at renewable energy project underwriter GCube Insurance, who has warned of a choke point facing the industry as operational PV plants get battered by hail storms while module imports are being seized at US borders.
Most project solar project owners will insure their revenue for 12 months, Van Reyk said, meaning that if equipment on site is damaged by extreme weather and the project goes offline, the company has a year's worth of revenue to cover debt financing and pay staff.
"The issue is, in a world where things are taking longer than that, you're going to have that exposure from 12 months out," she told PV Tech. "So if you don't get up and running within that 12 months, you're carrying that on your own balance sheet, and that's the main scary thing for them."
The US has been blocking some solar imports from China since the Uyghur Forced Labor Prevention Act (UFLPA) came into effect last June. The law assumes that any items "wholly or in part" made in China's Xinjiang region are a product of alleged labour camps for ethnic minorities, meaning they are prohibited from entering the US.
Meanwhile, the US renewables market had its worst summer on record for natural catastrophe claims last year, with hail experienced in Texas in early summer resulting in solar losses estimated in excess of US$300 million, according to GCube research.
Whereas previously asset owners might have been able to replace damaged modules in a couple of months, now they're not available because some suppliers in China are not taking any more orders, said Van Reyk. "That's really tricky if you're a client who's bought 12 months of revenue protection, and there's a good chance that you're not going to be up and running in that time."
Some solar companies have even had modules recalled after they were delivered to site, leaving them with workers sitting idle and no visibility on when replacement equipment could be delivered. "It's much easier to manage if you're someone with a big portfolio of assets because you've probably got multiple constructions in the pipeline and you can redeploy people," said Van Reyk. "It's much trickier if you're an IPP or you've lined up this EPC to assist you on a particular timeline."
Extended lockdowns in China have demonstrated the disadvantages of isolated supply routes and overreliance on singular sources to support the PV industry, GCube said in a report published last year. The underwriter called for developers to consider whether they can afford the potential for errors, extended downtime and business interruption that could come with a low upfront cost.
Amid ongoing supply challenges, US solar players are being more resourceful in terms of where they're sourcing modules, with some procuring equipment from India, according to Van Reyk. She said, however, that "there's a degree of risk" that comes with purchasing modules that are unfamiliar to developers.